Celebrate the summer solstice with a Scandinavian midsummer celebration! We share how we celebrate Swedish Midsummer with our family in Sweden and how we have kept up the tradition with friends at home in the United States.
From midsummer party decorations, to midsummer menu planning, to fun midsummer activities with kids, we show you how to host a midsummer party.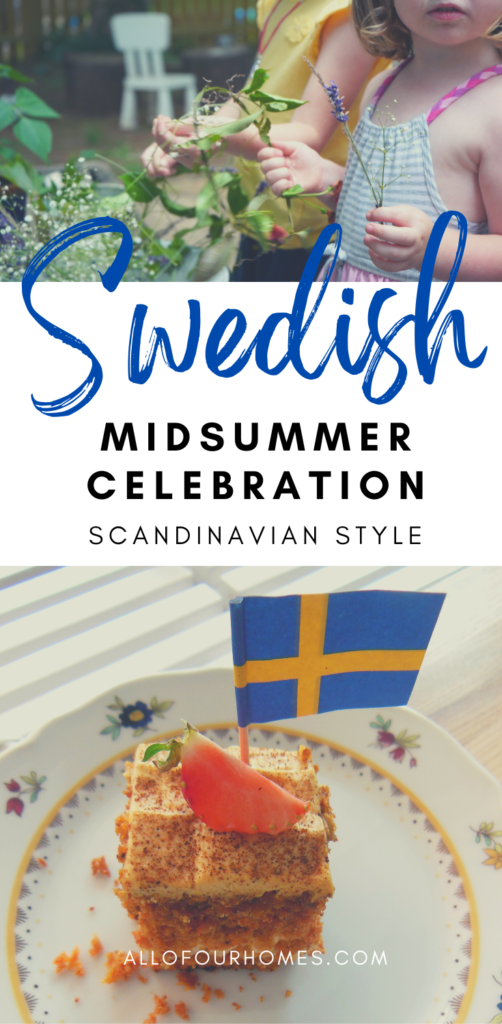 MIDSUMMER CELEBRATION DECORATIONS
When planning a Midsummer Celebration, the first thing you should consider is the venue. That is true with any party, but in Sweden Midsummer Celebrations are outdoors. It can be your backyard, a local park, or a cabin escape, but the key here is to be surrounded by nature.
Midsummer decorations can be simple once you have your natural venue as a backdrop. Fresh picked flowers in creative vases are popular. We also added the Swedish colors of yellow and blue with ribbons, flags, and balloons.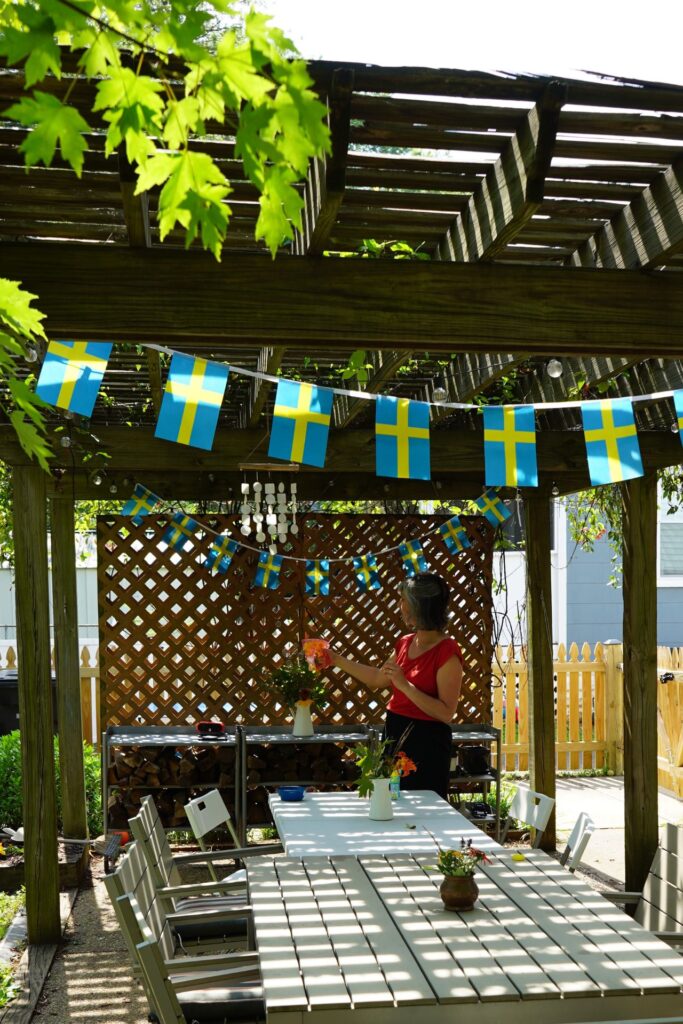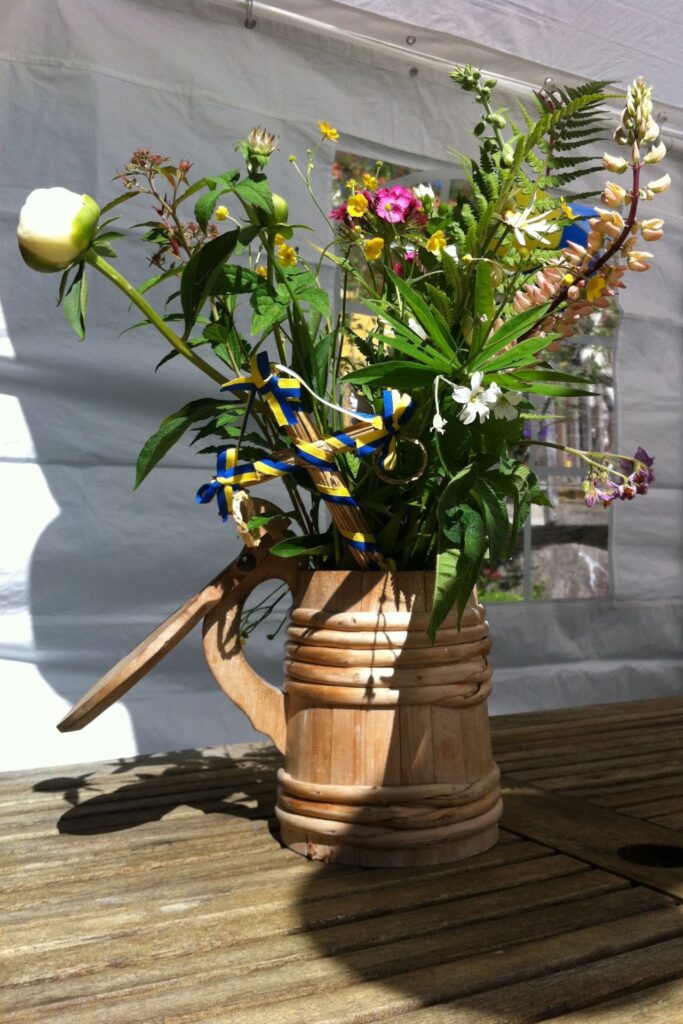 HERE'S WHAT YOU'LL NEED TO DECORATE FOR A MIDSUMMER PARTY
OUTDOOR VENUE
SWEDISH COLORS
FLOWERS
MAYPOLE
The final 'must have' for a true Midsummer celebration is a maypole. These are set up in town for the entire community. It's not typically a backyard thing but we did try making one once!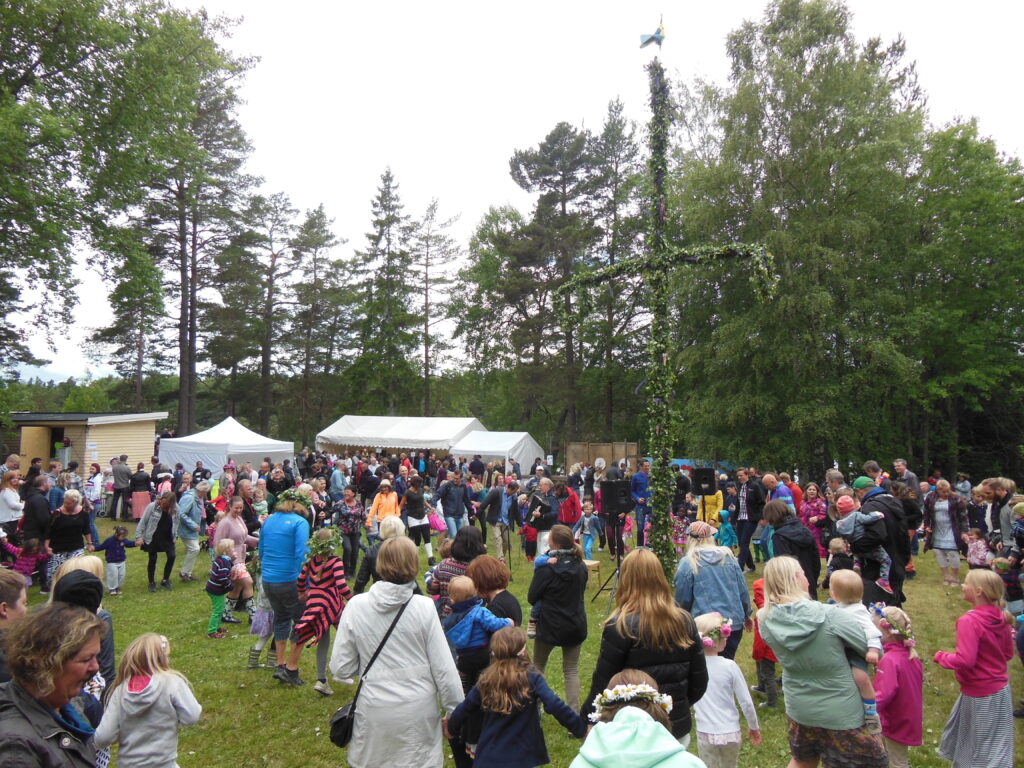 MIDSUMMER FOOD
The food you serve at your Midsummer Celebration can vary, but there are a few staples that always seem to make an appearance. Herring, of course, with boiled potatoes and sour cream is a must. That is how you start your celebration as well as with Aquavit and a beer chaser.
Strawberries are another staple for a Midsummer celebration. They are freshly picked served simply with whipped cream or they can be layered in sweet cakes and added on top as a summer garnish.
The Midsummer Celebration menu can be similar to a Swedish Christmas Julbord, but with fresh early summer ingredients like new potatoes and strawberries with cream. Read our How to Plan a Swedish Julbord Holiday Party to compare. We even have a free Swedish Holiday Julbord Guide which you can download!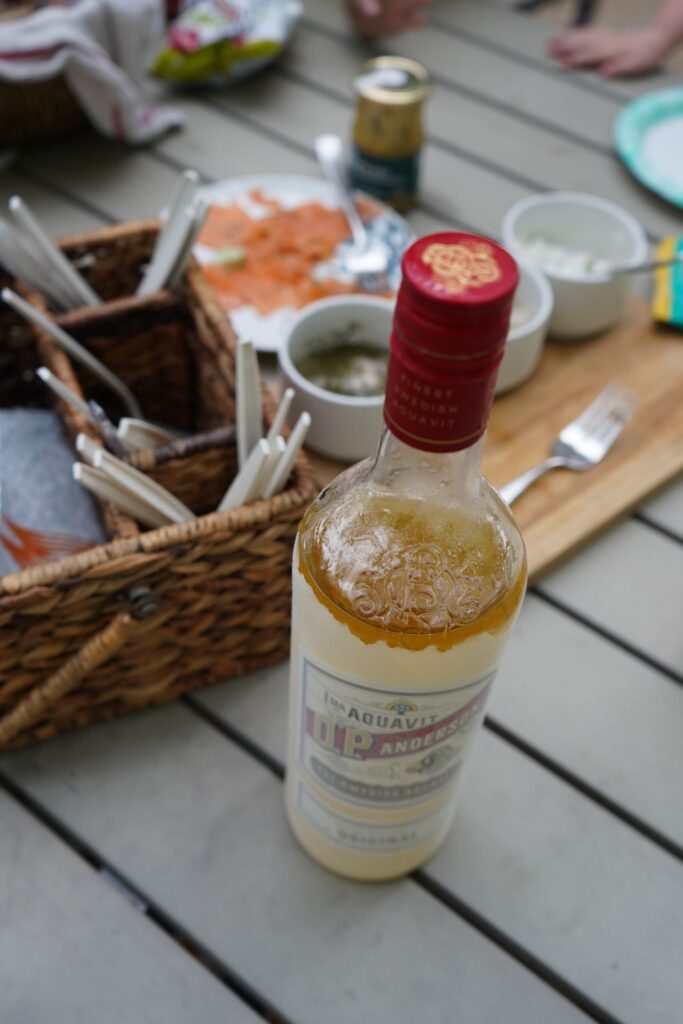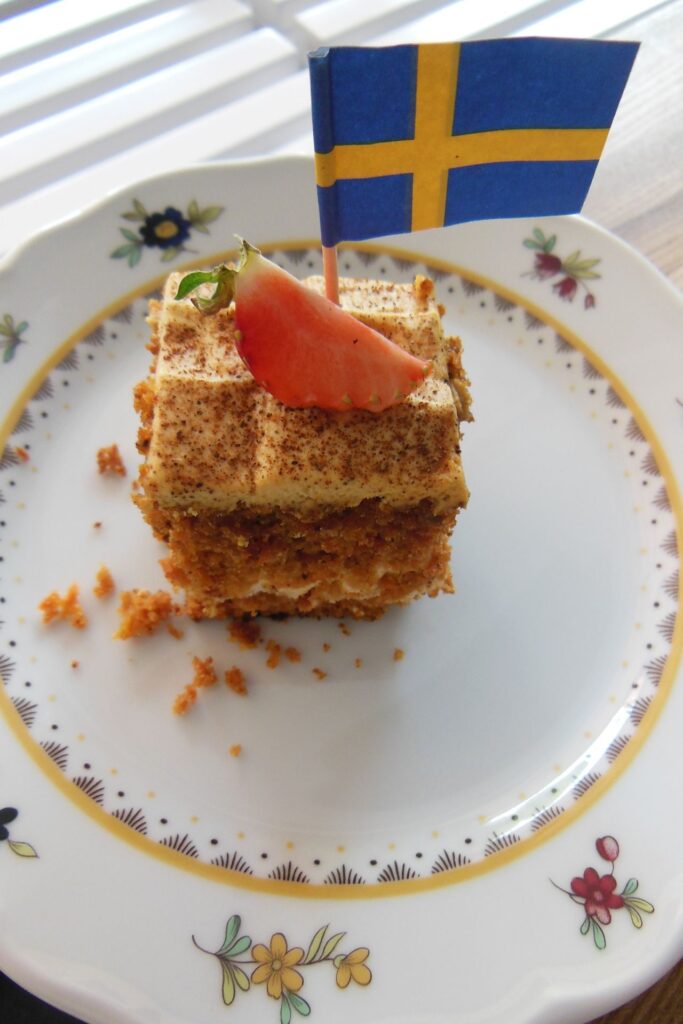 TRADITIONAL FOOD TO SERVE AT YOUR MIDSUMMER PARTY
HERRINGS
BOILED POTATOES
GRAVLAX
CRISPBREAD
AQUAVIT
STRAWBERRIES
Grilled meats, like small prinskorv sausages or even simple hot dogs also make an appearance as a second course, during midsummer festivities.
MIDSUMMER ACTIVITIES
Every Midsummer Celebration needs a "skal" which is cheers in Swedish. Toasting to the beginning of the warm summer months and the longest day of the year! Warning: Aquavit may or may not help your dance moves around the Midsummer Maypole.
A traditional Midsummer activity is to listen to live music and dance around the maypole. There is a cute frog dance that seems to be a Swedish tradition where you hop like a frog around the maypole. Kids really get a kick out of it! You can find versions of it online for your own celebration.
One of our favorite Midsummer activities is to make flower crowns. It is kid friendly and seems to get everyone in a festive mood. You'll need a vine to make the crown and then can add flowers to it. (We usually cheat with a little floral wire.) Adding pretty blue and yellow ribbon is a nice extra too.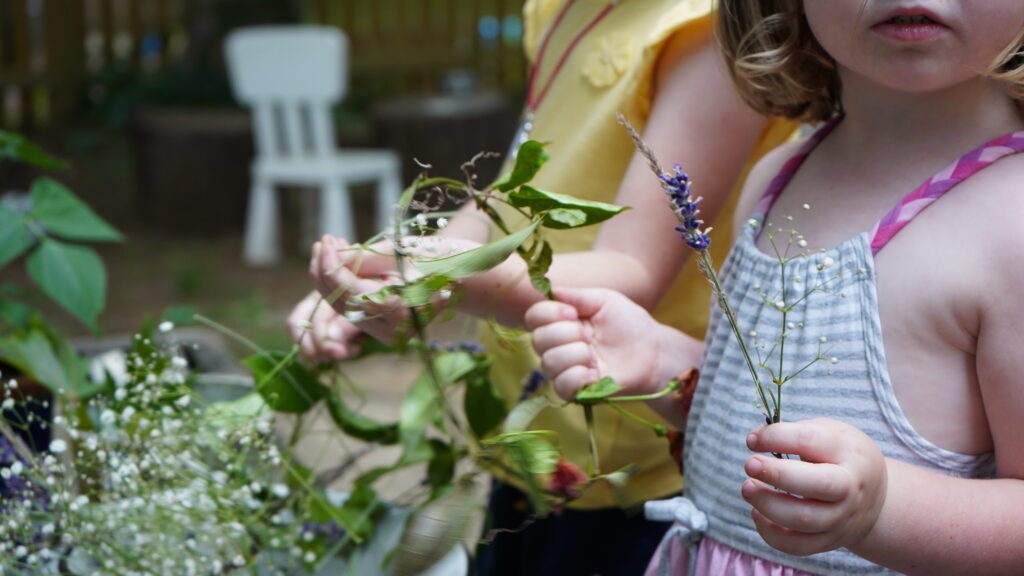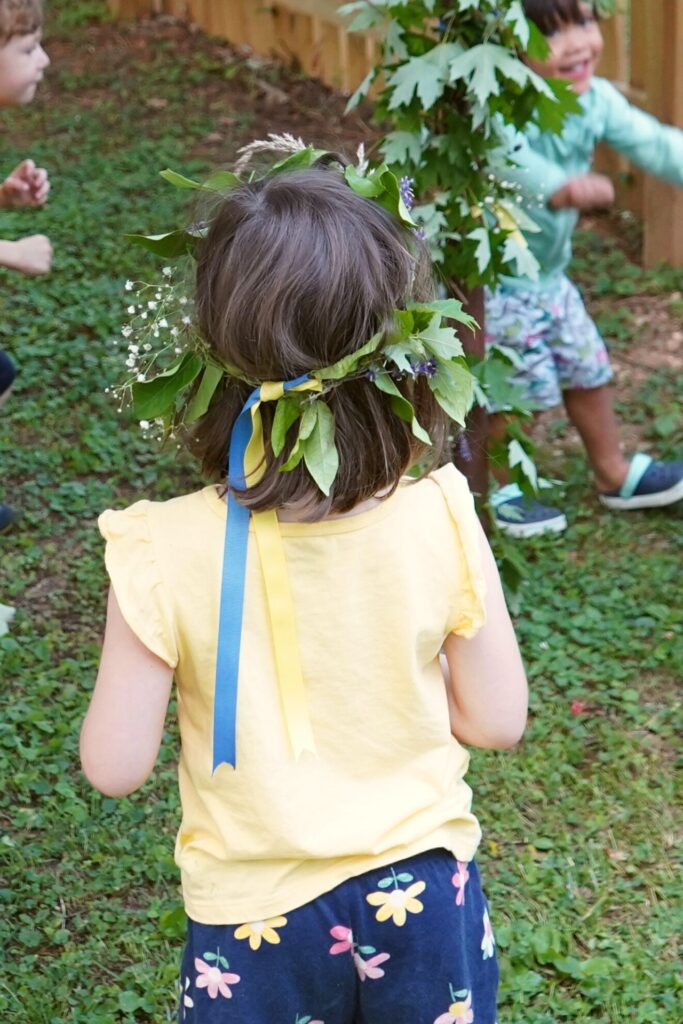 FUN ACTIVITIES FOR YOUR MIDSUMMER PARTY
FLOWER CROWNS
SKÅL
MAYPOLE DANCE
ENJOY THE SUNSET
To end a 'longest day of the year' Midsummer celebration, you should make sure to enjoy the sunset. While the warm sun sets you can remark on how late it is! Where we live, in Maryland, the sun sets at 8:36pm on the summer solstice. In Stockholm it sets at 10:08pm!
---
MORE SWEDISH FOOD & TRADITIONS
How to Make Aquavit | Swedish Food at Home
How to Make Salmon Gravlax | Swedish Food at Home
Swedish Friluftsliv on a Cabin Trip