Want to host a Swedish Christmas holiday party? We share our sample Swedish Julbord menu and tips on what makes our Swedish Christmas holiday party so special with our family and friends.
We love spending Christmas Eve with family and friends. Everyone chips in with a few dishes from this Julbord menu to make a delicious four-course meal that we look forward to every year.
WHAT IS A JULBORD?
The Julbord is the traditional Swedish Christmas dinner, which is celebrated on Christmas Eve. Similar to a smorgasbord, it is a multi-course meal served buffet style. This is a beloved tradition for Swedes, to be celebrated by cozy candlelight with a group of family and friends.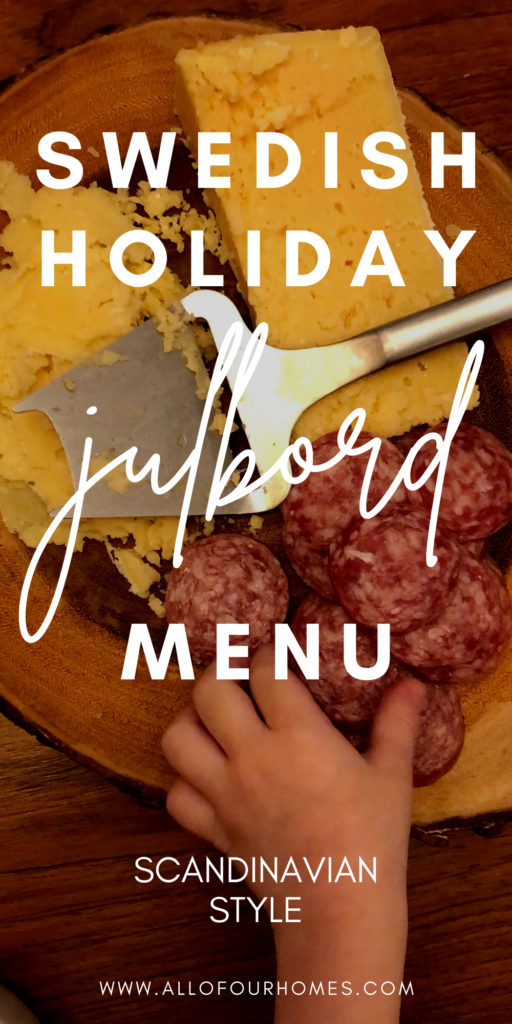 Download your FREE copy of the menu in this Swedish holiday Julbord guide!
There are four-courses in our family's Swedish Julbord.
FISH COURSE
The fish course starts with herring. Last year we picked up our pickled herrings at IKEA. However, this year they seem to have had trouble getting their market stocked so you may want to call your IKEA before you make the trip out there.
With the herring you serve crisp bread, boiled potatoes, and sour cream. A bite of herring, a sip of Aquavit, and a bite of potato dipped in sour cream, yum!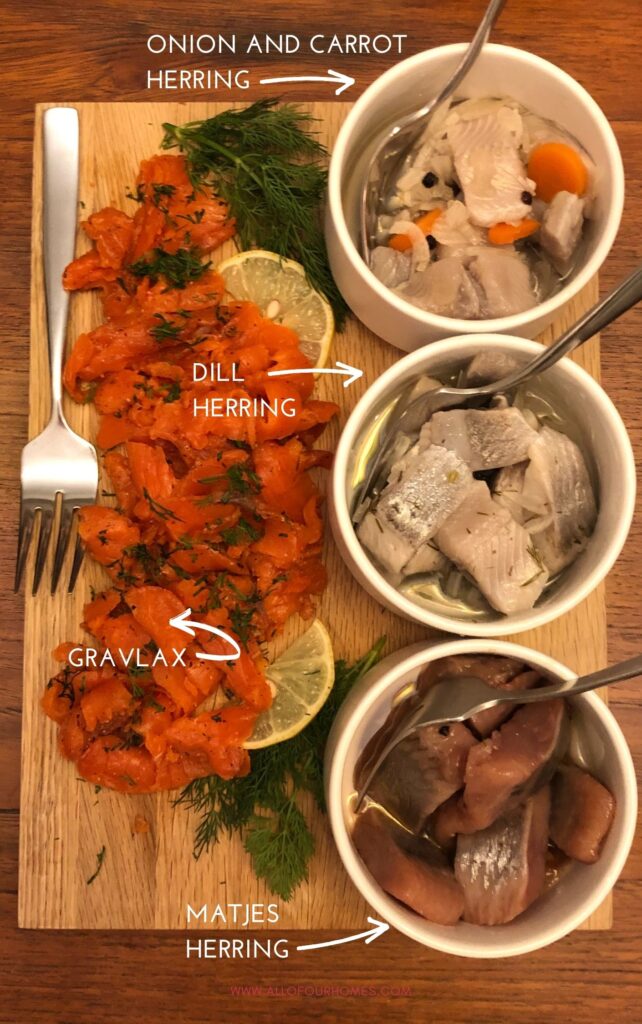 In addition to the pickled fish you can serve cured fish like salmon gravlax. We have a recipe for How to Make Salmon Gravlax in a previous post, so check that out and make your own at home.
COLD MEATS
The second course is one of cold meats and cheeses. Swedish cheeses, like Vasterbotten, can be purchased at IKEA.
Cold meats like ham, salami and pate are served alongside crisp bread and Swedish rye limp bread. Limpa bread is hard to find, but you can make your own at home using this Bob's Red Mill recipe for Limpa Rye Bread.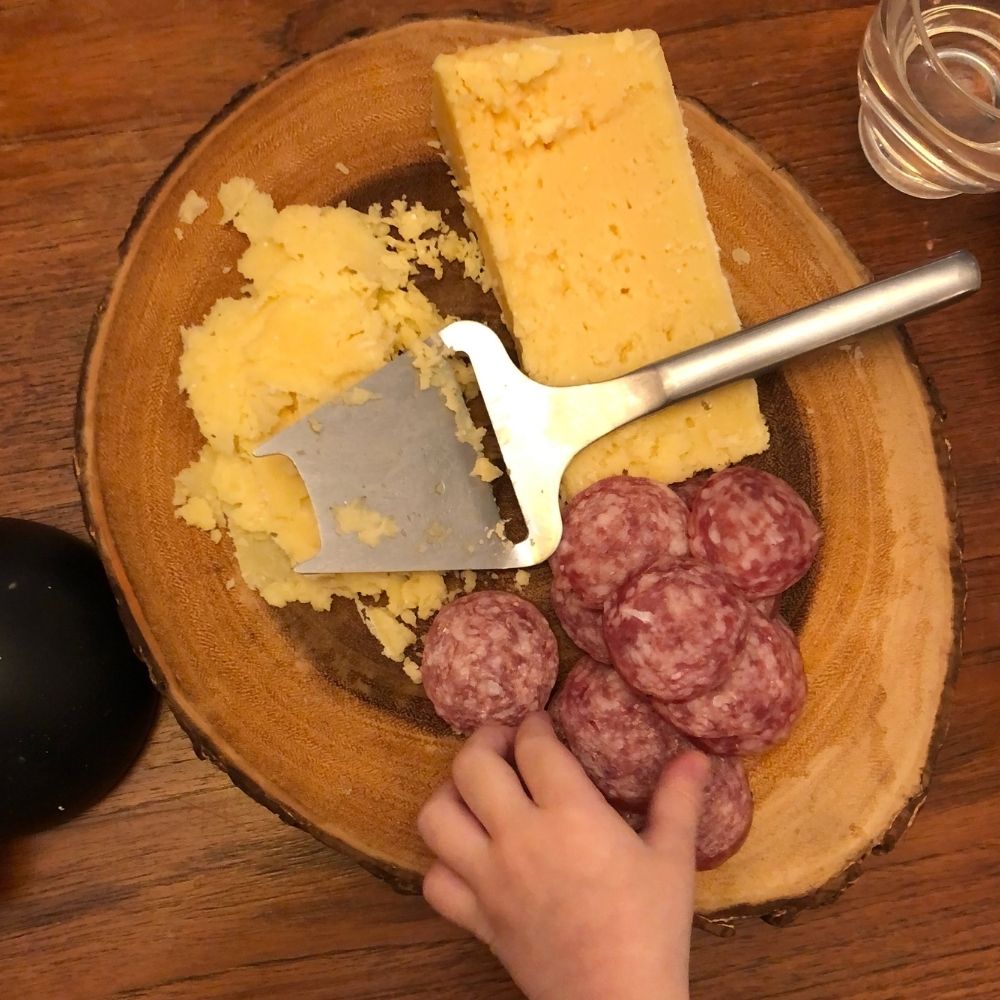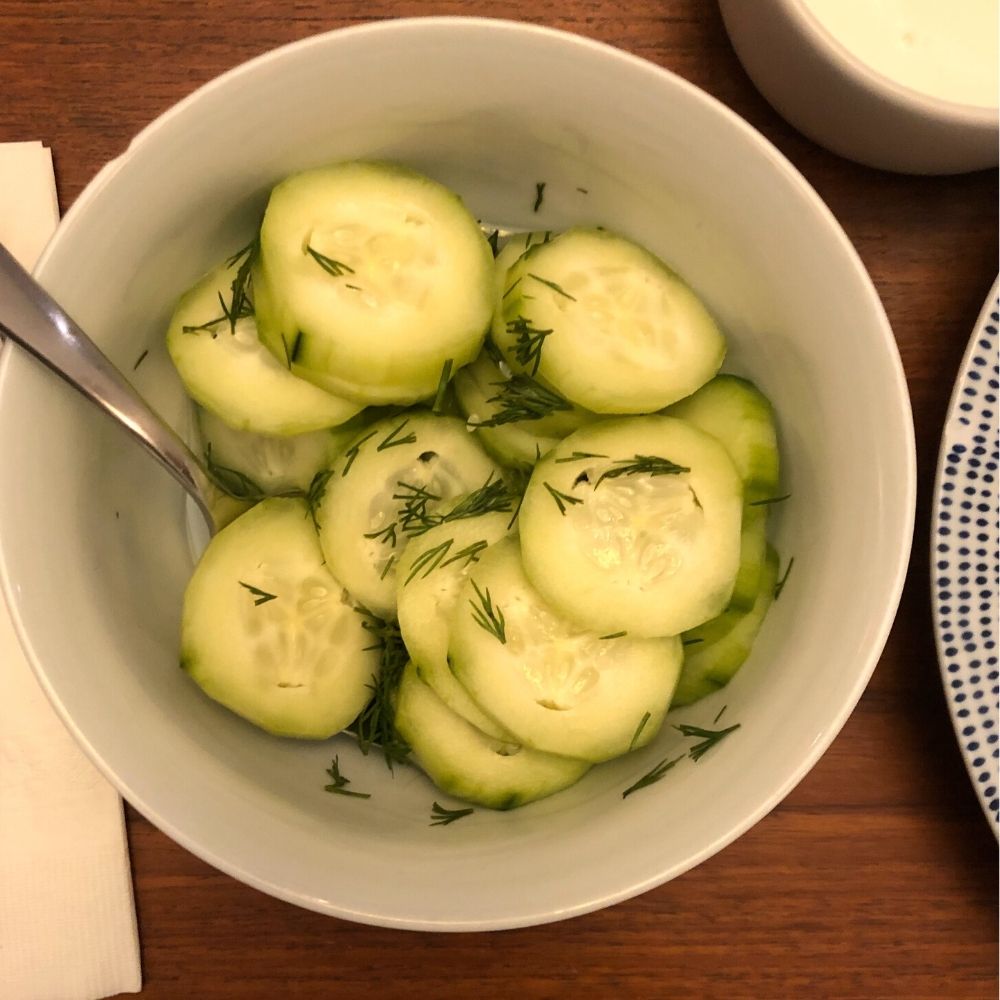 Salads are also included in the cold meats and cheeses course. Usually the two salads we have are a shredded carrot salad and a cucumber and dill salad.
HOT COURSE
In the hot course are the Swedish Julbord classics, Swedish meatballs and Jansson's Temptation. For the Christmas holiday we make our meatballs from scratch with beef and pork. They are served with lingonberry.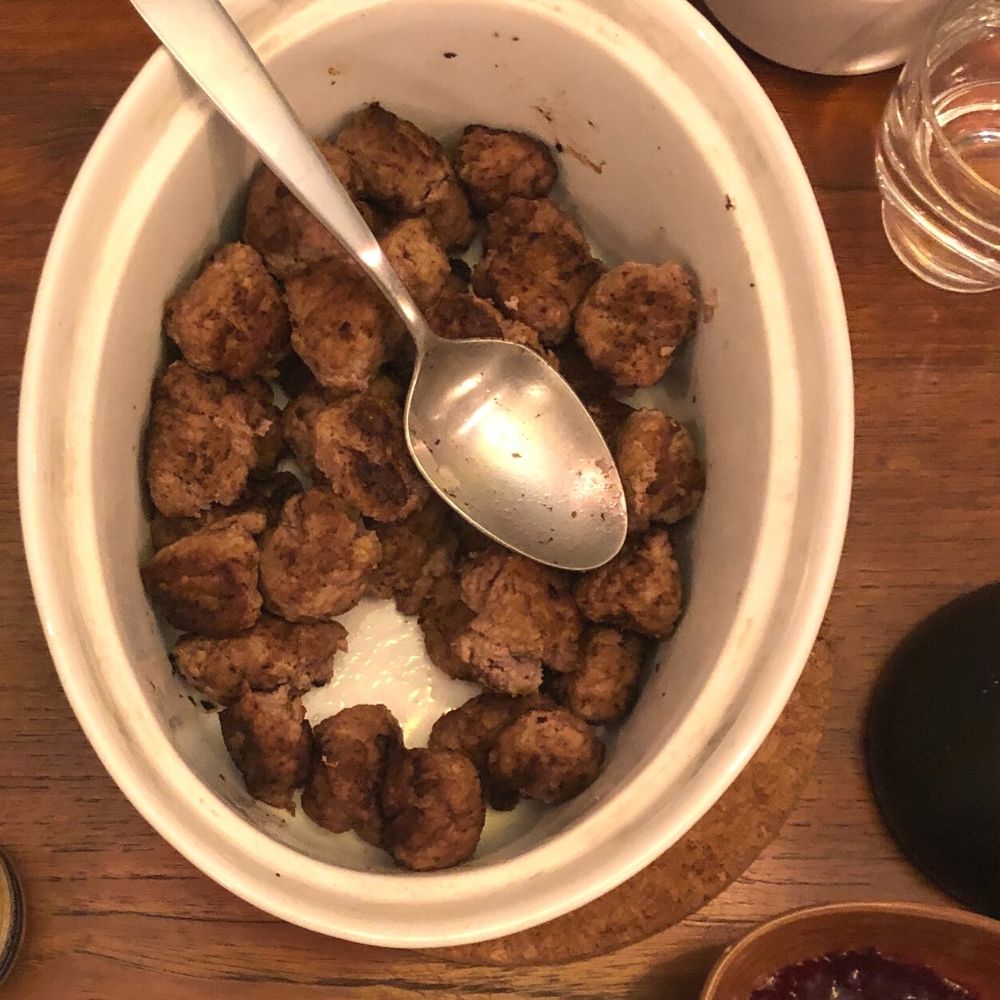 Jansson's Temptation is a delicious potato dish made with Swedish Abba anchovies fillets. Folklore says that a Swedish religious man Erik Jansson could not help but be tempted to eat this potato dish when he should have been fasting. I'm not sure how true the story is but the dish is so good you will be tempted to have seconds and thirds!
With these two dishes we have cabbage rolls, however, there is a traditional braised red cabbage dish called Rodkal, that is more common for a Swedish Julbord.
DESSERTS
Dessert is usually near the Christmas tree as we gather to open our gifts. It can be as simple as a tin of cookies and a box of chocolates. We also love a simple Swedish almond cake.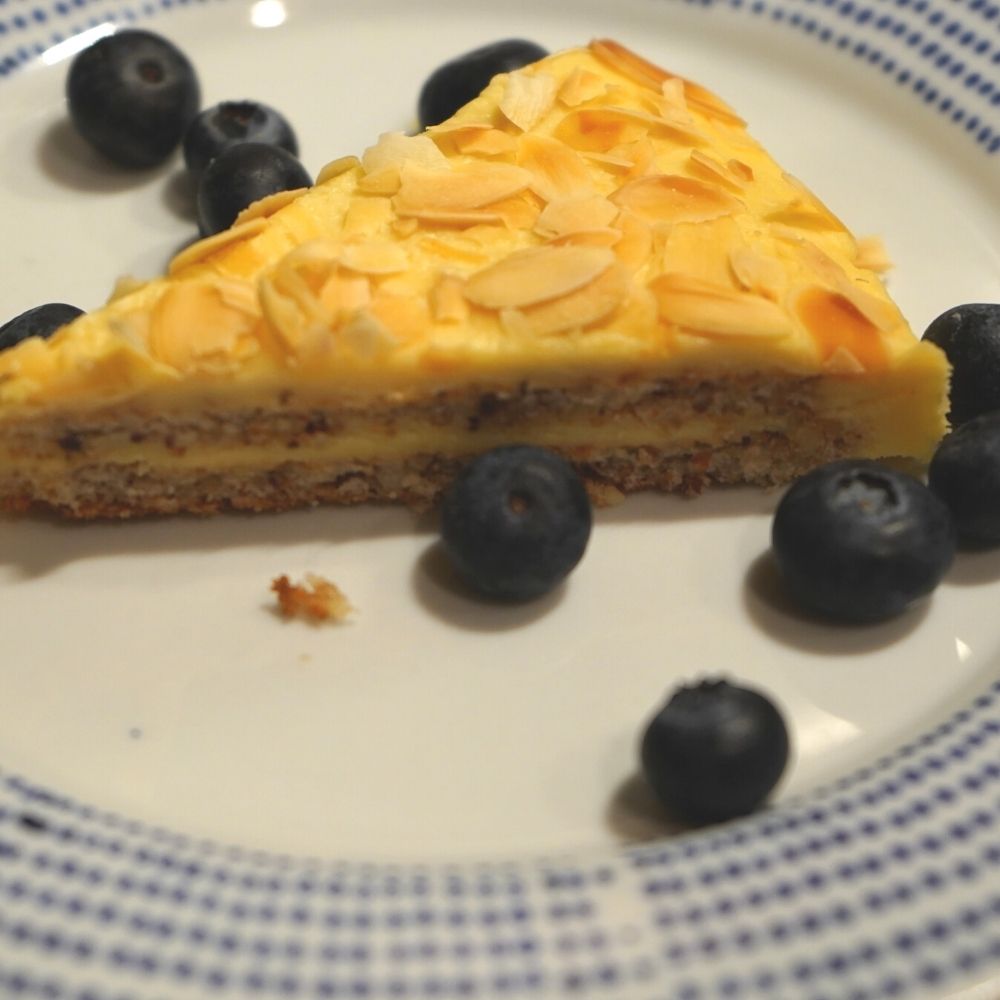 All of these can be found at IKEA, especially if you're planning to cook the other courses! You can even get frozen gingerbread dough from IKEA to bake your own cookies.
BEVERAGES
The typical Swedish Christmas beverage is called Glögg, which is a red wine mulled with cloves and cinnamon and sometimes spiked with vodka. This can be served as a welcome drink before the meal.
During the meal, ice-cold aquavit or akvavit should be served with a beer chaser. You can make your own homemade aquavit. See our post How to Make Aquavit | Swedish Food at Home to see how to step by step.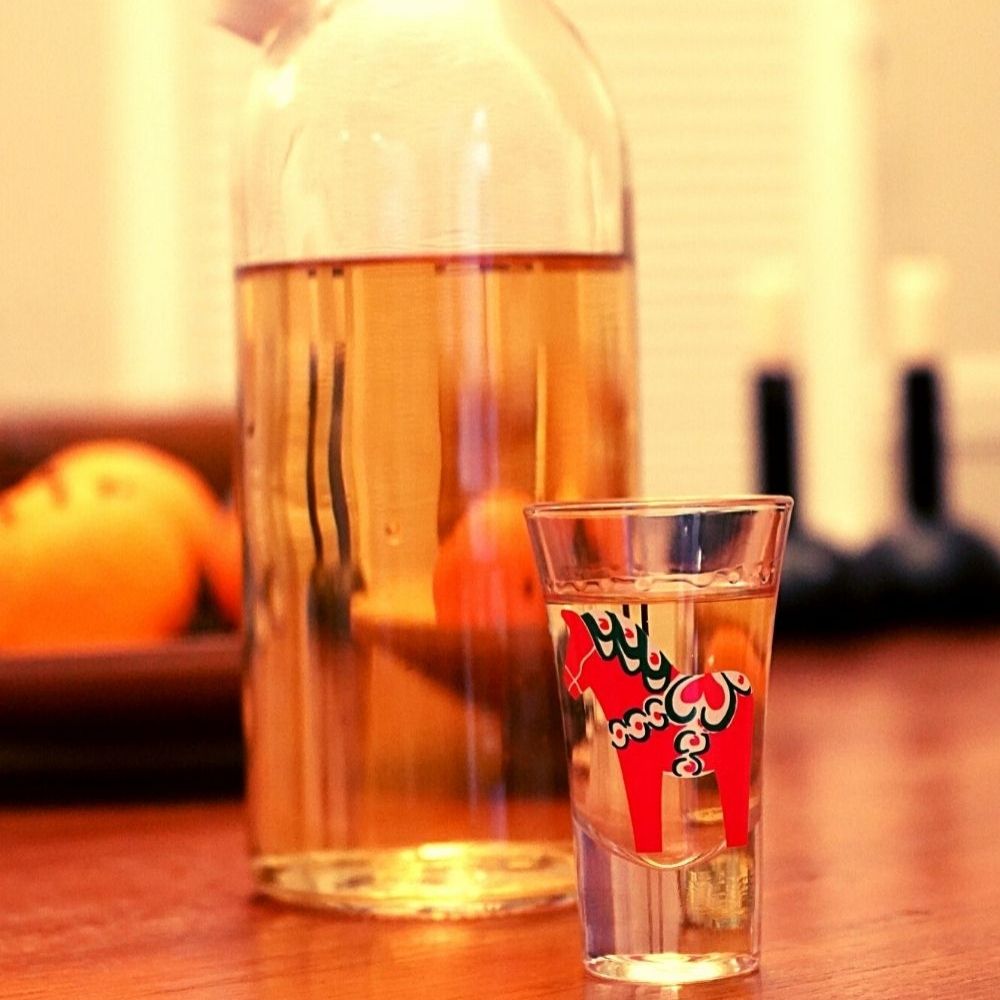 Skol!
---
MORE SWEDISH CHRISTMAS INSPIRATION
Scandi Holiday Gift Guide | Scandinavian Style