We've got Scandinavian holiday gifts to share with you! From DIY gifts to imported Swedish goods, we've got a holiday gift guide that will fit any of your holiday needs.
The holidays are coming up and we have selected some of our favorite gifts. Some we've received from our Swedish family, and others we have given to our neighbors, family, and friends.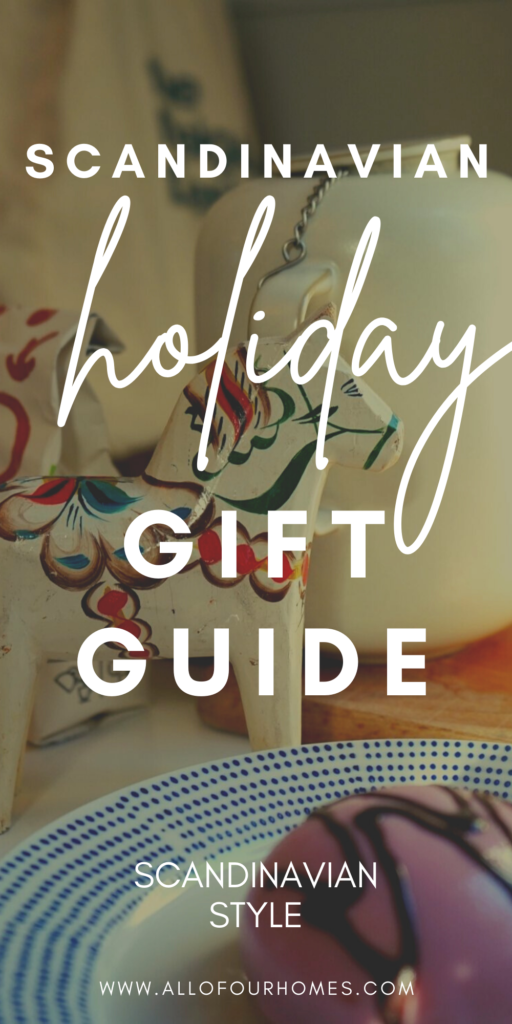 Make the season extra cozy with these holiday gifts. You may even add a few to your wishlist!
SCANDINAVIAN HOLIDAY GIFT GUIDE
Here is a round up of some of our Scandinavian favorites that we've talked about on this blog that will make a perfect holiday gift.
HOMEMADE AQUAVIT OR A DIY AQUAVIT KIT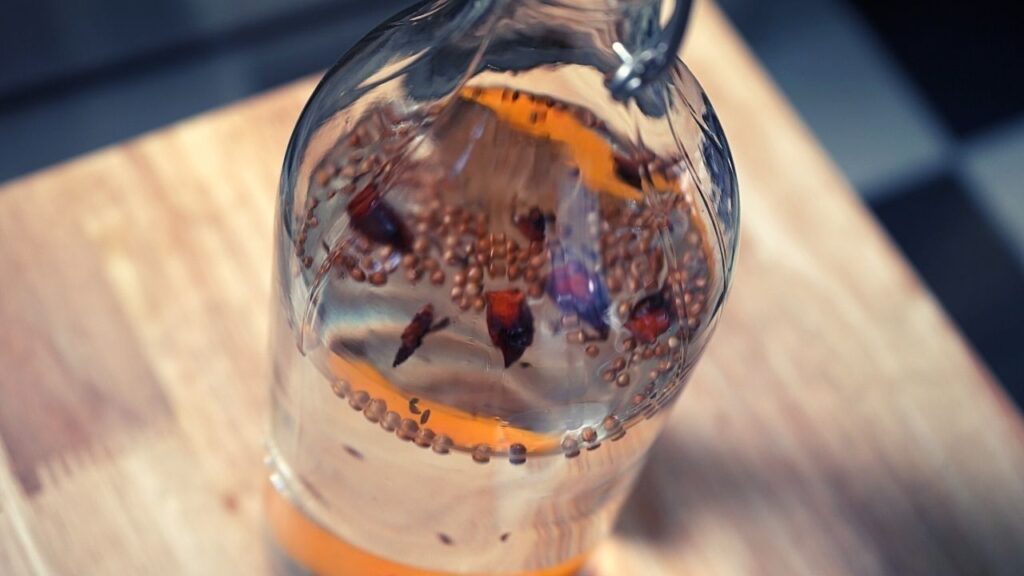 Aquavit is enjoyed in all Nordic cultures but can be difficult to come by in the United States. Why not make your own! You can follow our recipe for How to Make Aquavit (or Akvavit). You will need a bottle of unflavored vodka, coriander seeds, caraway seeds, star anise, and orange peel.
It also takes 2-3 weeks to infuse the vodka. If you are planning to give this as a Christmas gift you'll need to prepare it in late November or early December.
However if you've already run out of time, it's not too late to prepare a Make Your Own Aquavit Kit! Just provide the ingredients in a gift basket.
The bottles we've used are the IKEA Korken bottle and for smaller portions the IKEA Vinter 2021 bottle has a festive look. If you want to add something extra special the Orrefors City Shot Glass set of 2 are Swedish crystal that would be a great addition to any home.
DISH TOWELS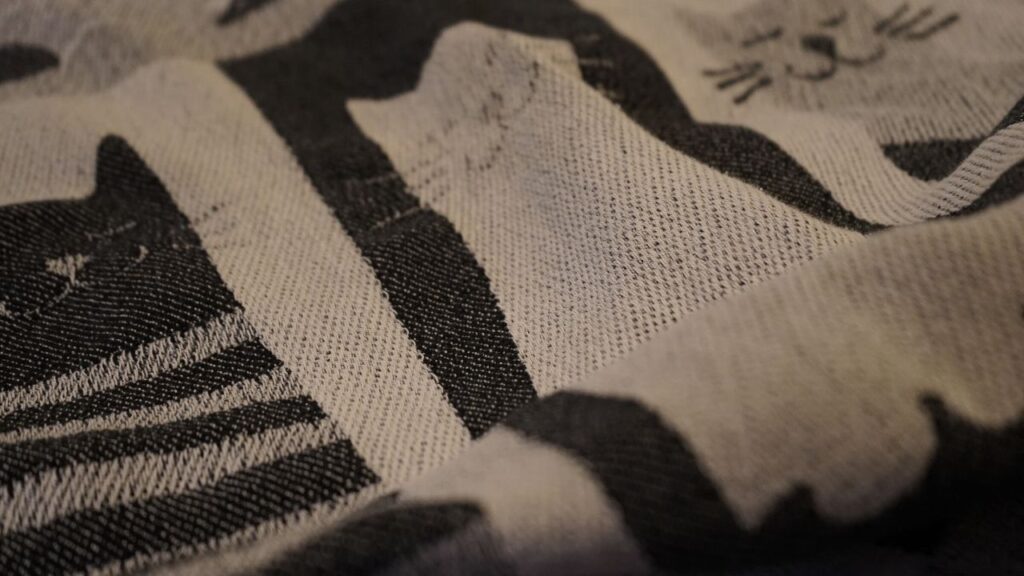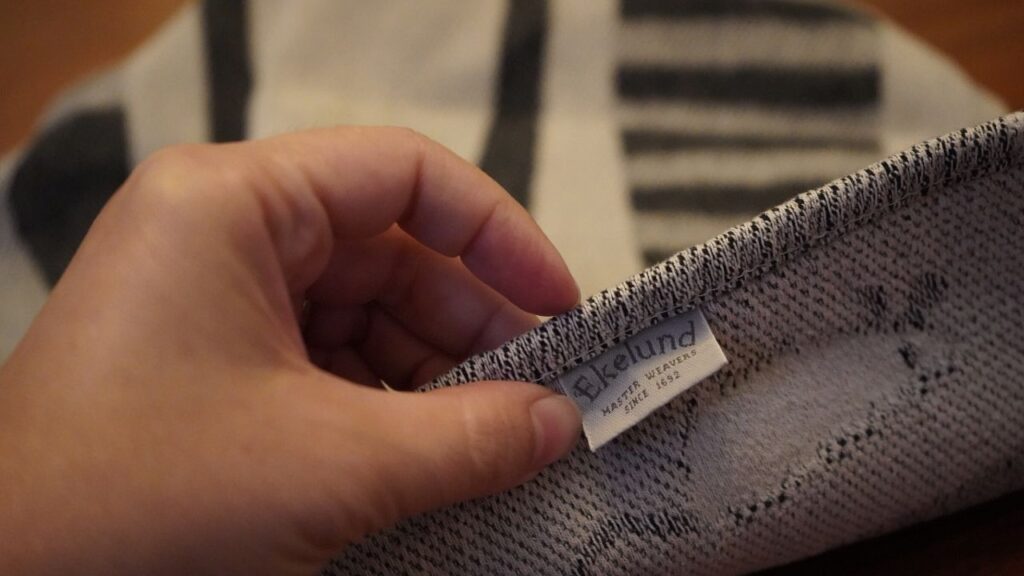 Any kitchen or even powder room will have an instant upgrade with one of these Swedish tea towels. Ekelund towels are made of 100% organic cotton.
Ekelund Weavers have been around since 1692. They are one of the oldest weavers in the world. Any recipient will find this date impressive as they read it on a tag stitched into the towel itself.
You can find a selection of Ekelund towels through Fjorn or Nordic Nest. Towels come in different sizes so make sure you check that the dimensions are what you are looking for before purchasing.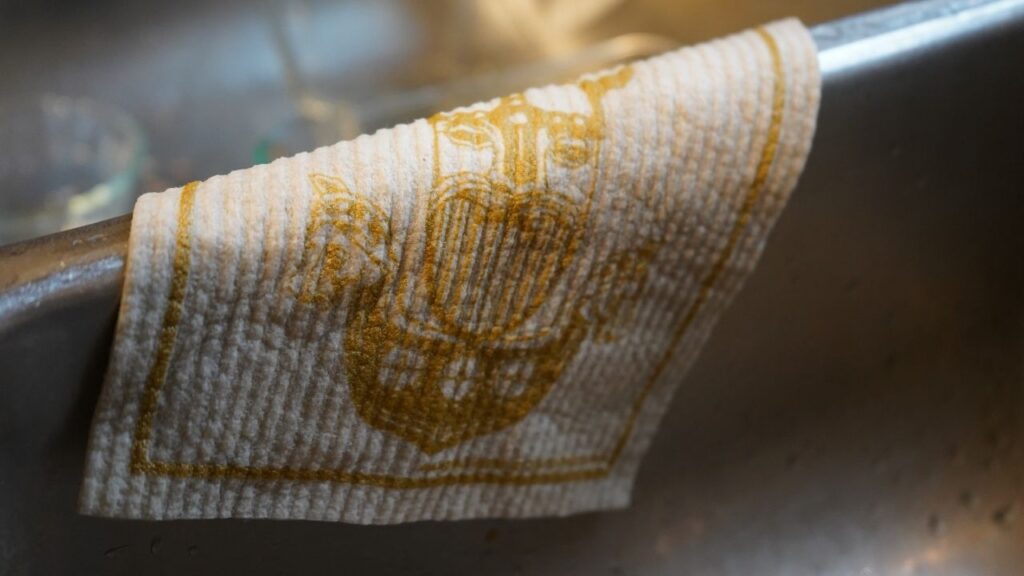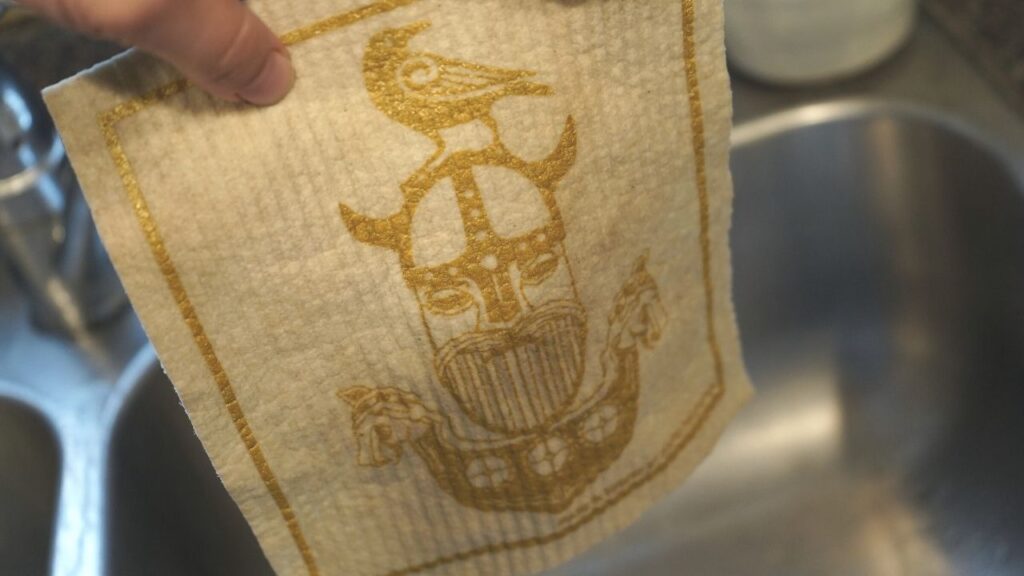 Swedish dishcloths seem to be all the rage these days. They fall somewhere between a dishcloth and a sponge. They can be washed in the laundry or dishwasher and reused again and again which makes them a sustainable choice.
You can find them nearly anywhere including on Amazon, at Fjorn, or even Thrive Market. There are versions with bold graphic patterns and others that are plain. We picked up our viking version at a Swedish gift shop.
HYGGE BOOK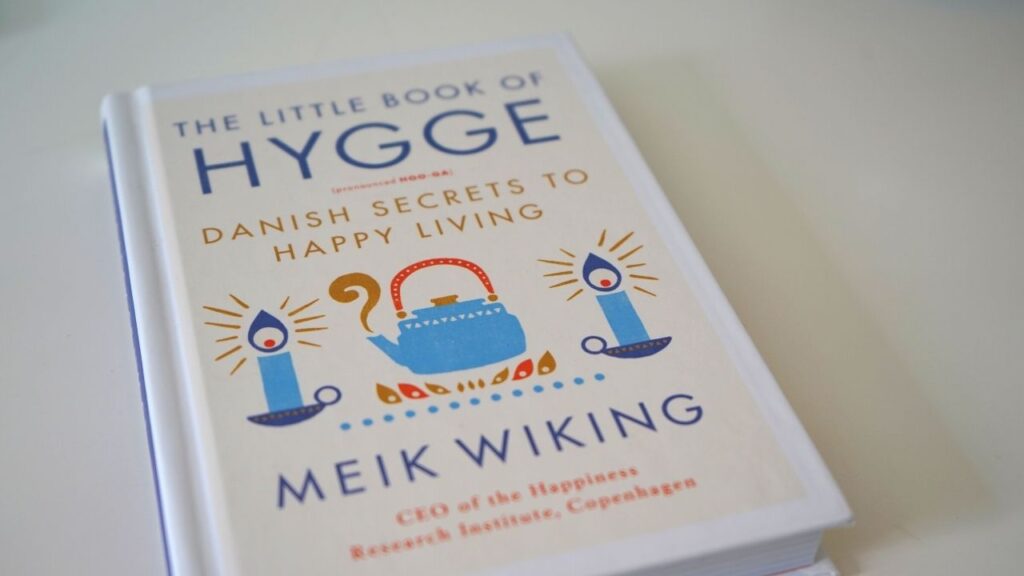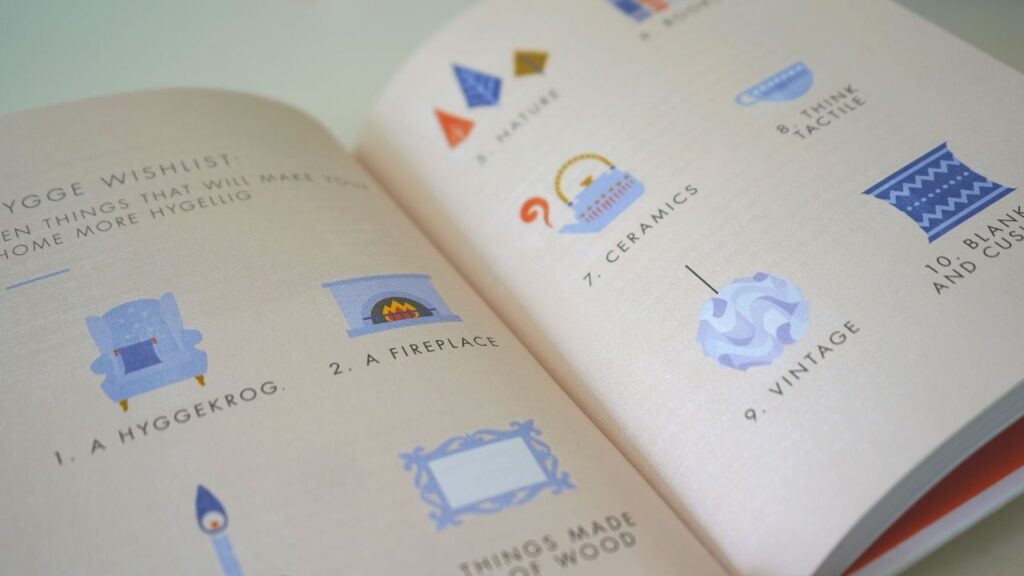 The Little Book of Hygge: Danish Secrets of Happy Living is a favorite book of ours. We recommend it as a holiday gift for any Scandinavian enthusiast!
See our blog post for a How to Make a Hygge Home | Scandinavian Style and our book review Hygge | Learn the Danish Way of Creating a Cozy Atmosphere to find out more about the book.
Already have a copy? Well then add Lagom: Not Too Little, Not Too Much: The Swedish Art of Living a Balanced, Happy Life to your holiday wishlist.
CANDLES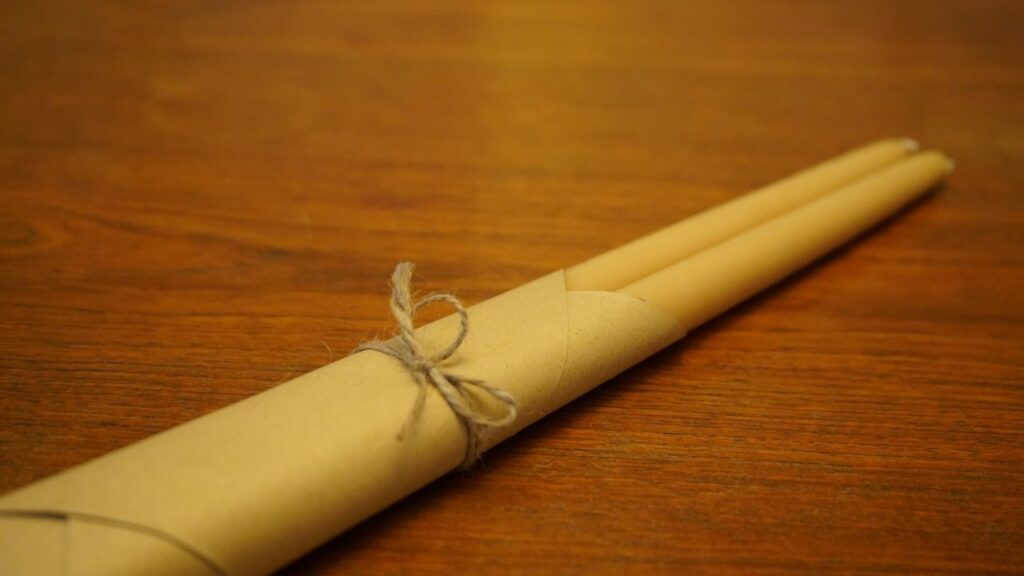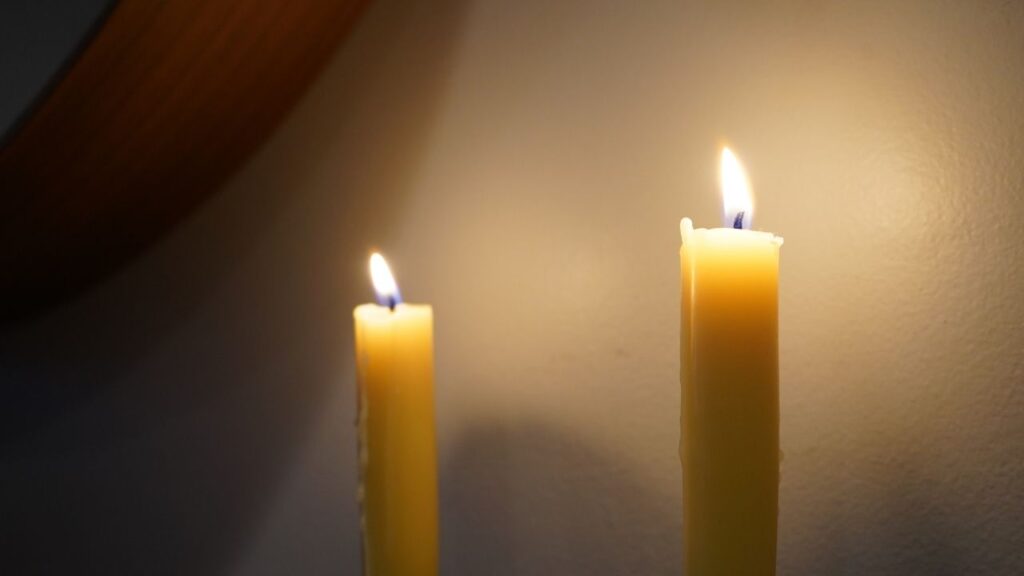 Candles are a classic gift for any occasion but they are especially important to create a cozy Hygge home. We love these beeswax candlesticks from Hearth and Hand from Magnolia at Target.
If you are looking for more to add to a your Scandinavian holiday gift try candleholders from Ferm Living. My favorites are the Hoy Casted Candle Holder and the Bowl Candle Holder.
IKEA FOOD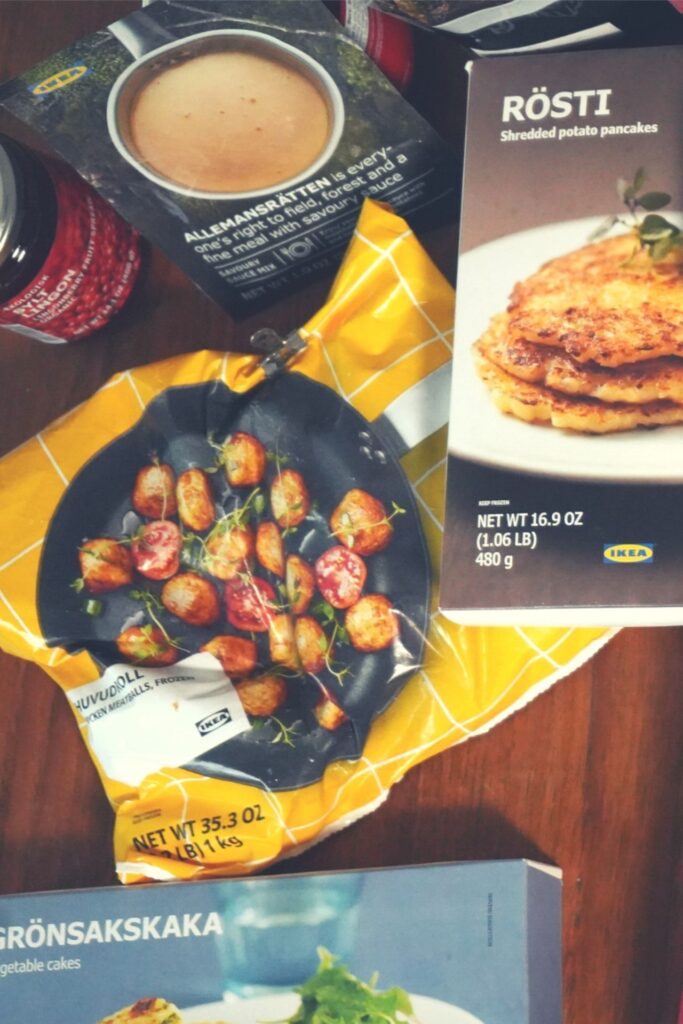 Gift baskets are always a good idea for the holidays. Why not make a unique Swedish version from the IKEA Swedish Food Market. Few people still know about the IKEA Swedish Food Market, but we have been shopping there for years.
Not sure what to buy? Then see our shopping list and tips on what to get with our Winter IKEA Grocery Haul | Swedish Food at Home. You could also host a Swedish Smorgasbord for the holidays!
TEA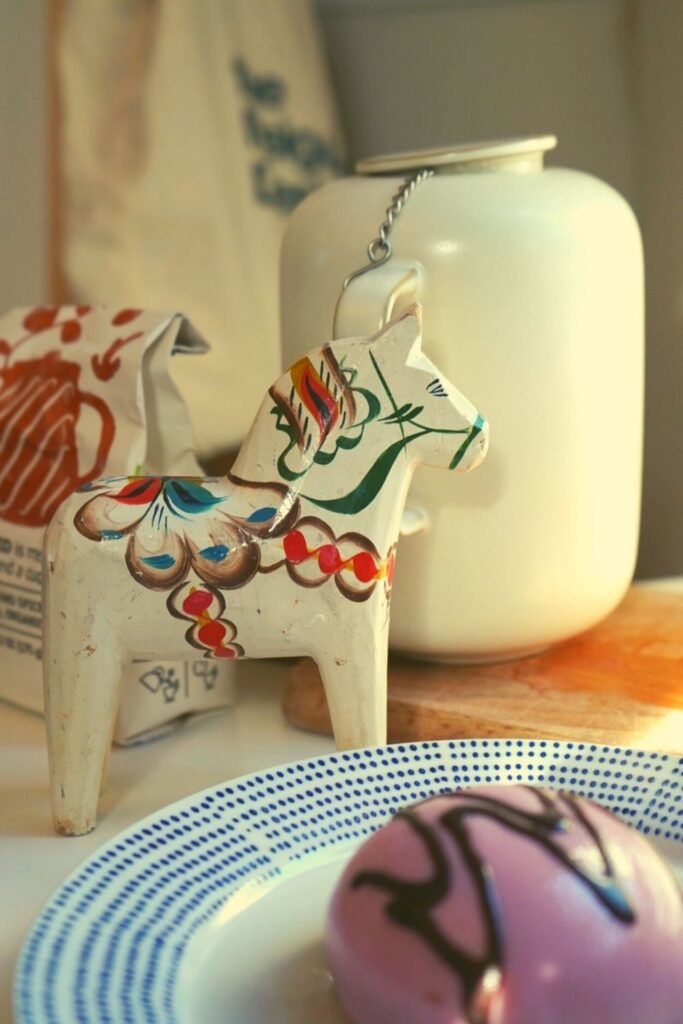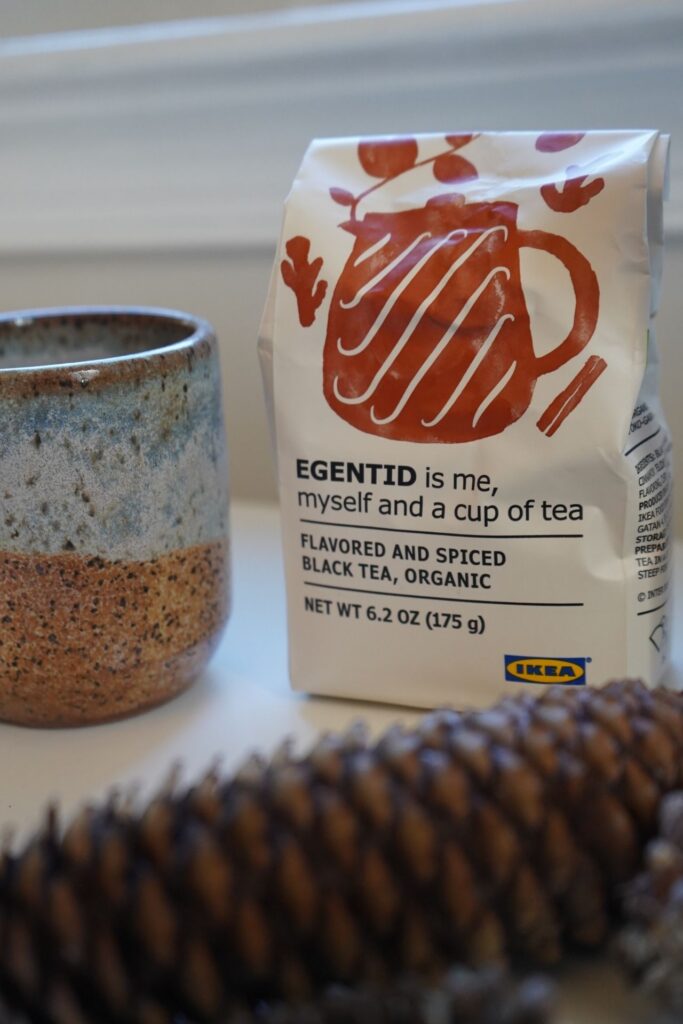 Tea is another cozy gift that paired with Scandinavian ceramics will make a perfect hygge holiday gift. We've enjoyed the aromatic loose leaf tea from IKEA.
I received this beautiful Ferm Living Sekki Coffee Pot as a gift and use it often for tea. They also have mugs that match.
That wraps up our gift guide (no pun intended!). Let us know in the comments below if you have any Scandinavian favorites that would make a great gift this holiday season.
---
BLOG POSTS WE TALKED ABOUT
How to Make Aquavit | Swedish Food at Home
How to Make a Hygge Home | Scandinavian Style
Hygge | Learn the Danish Way of Creating a Cozy Atmosphere