Here is a delicious recipe for warm Swedish Apple Cake! We love baking this cake for an afternoon Fika (coffee break) shared with friends.
Originally from The Swedish Kitchen cookbook by Liselotte Forslin, Rikard Lagerberg, and Susanne Walstrom, we have converted the measurements for their Mum's Apple Cake from metric to cups. This translated Swedish Apple Cake is easy to make and perfect any time of year!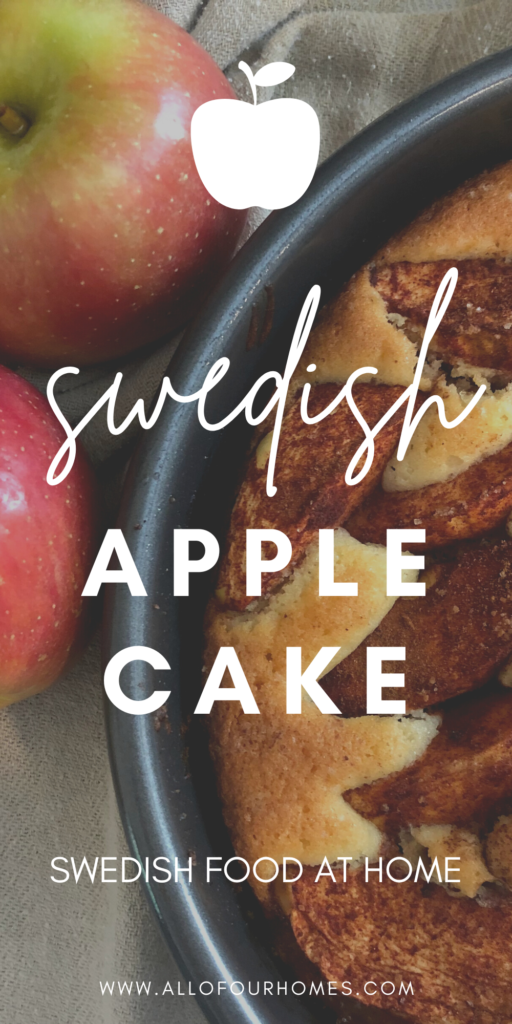 You can follow along with the apple cake recipe and add dairy and egg ingredients, but we have also made this dairy free and even vegan! All versions are delicious!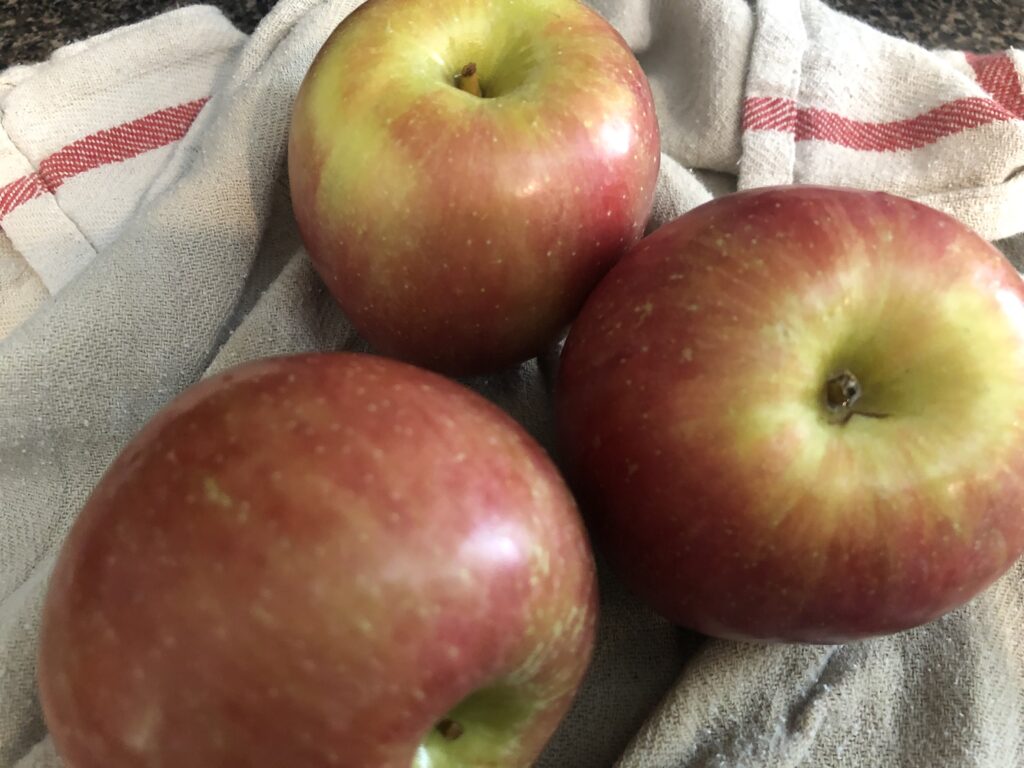 DAIRY FREE SWEDISH APPLE CAKE RECIPE
For a dairy free version of this apple cake, you can substitute the milk with any plant based milk. We have used oat milk and almond milk and it tastes the same.
VEGAN SWEDISH APPLE CAKE RECIPE
For a vegan version of this apple cake, you can substitute the eggs with two flax eggs. We used Bob's Red Mill Flaxseed Meal. Just mix 2 tablespoons of flaxseed meal with 6 tablespoons of water. Let the mixture sit for 5 minutes. Then follow directions as shown in the recipe below.
The vegan Swedish Apple Cake is not quite as fluffy and looks less golden brown, but don't let that fool you, it is just as delicious!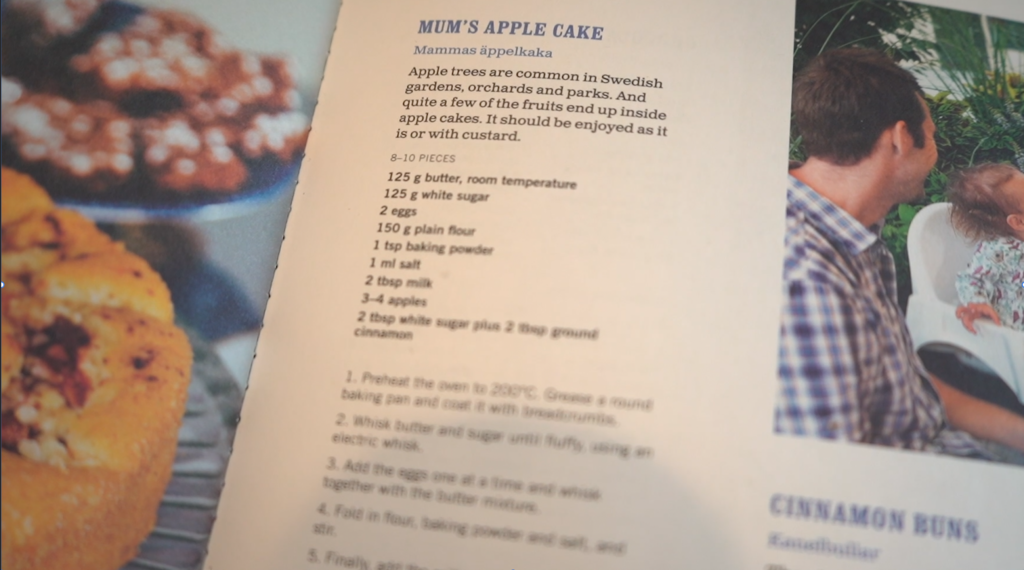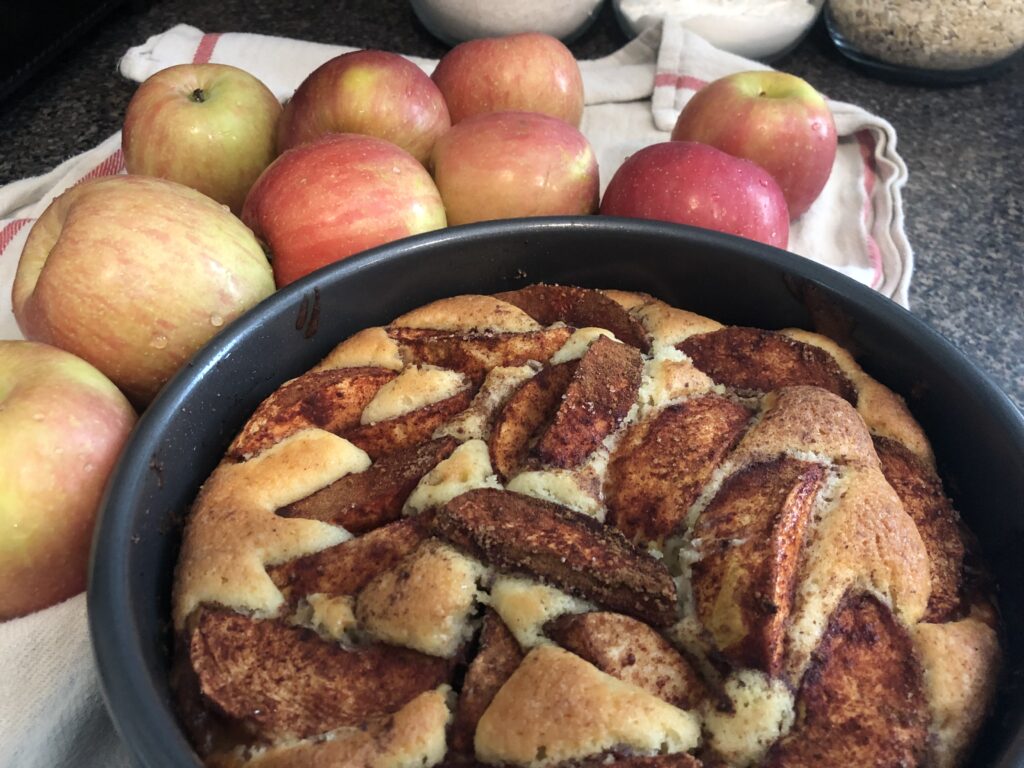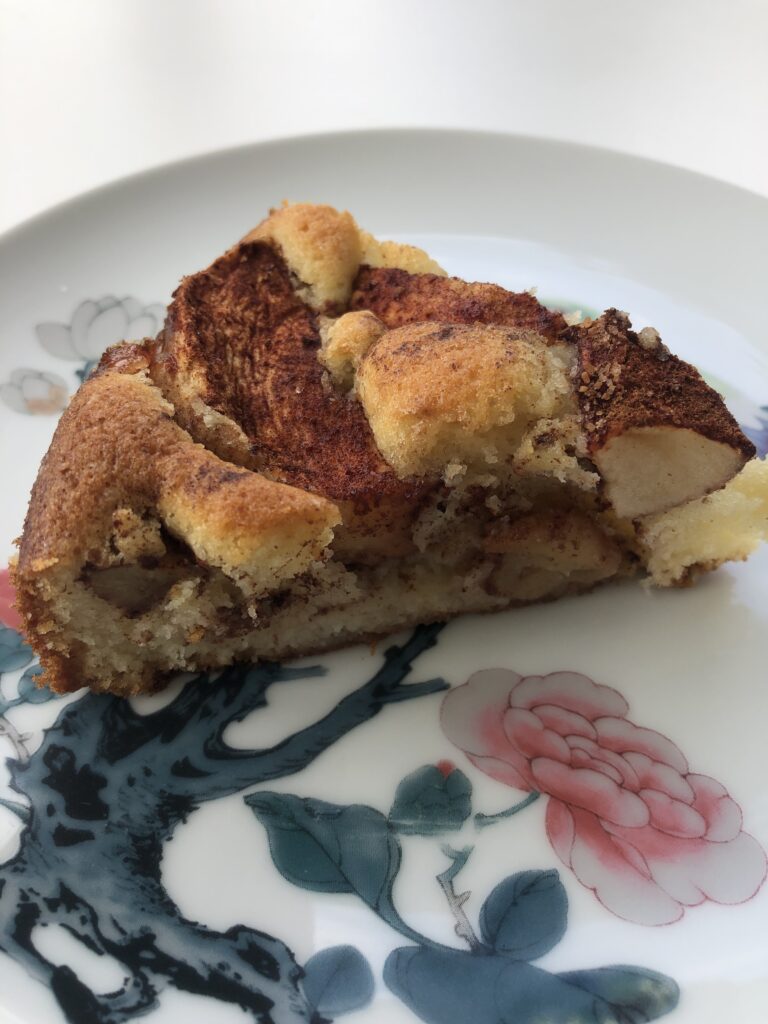 SWEDISH APPLE CAKE RECIPE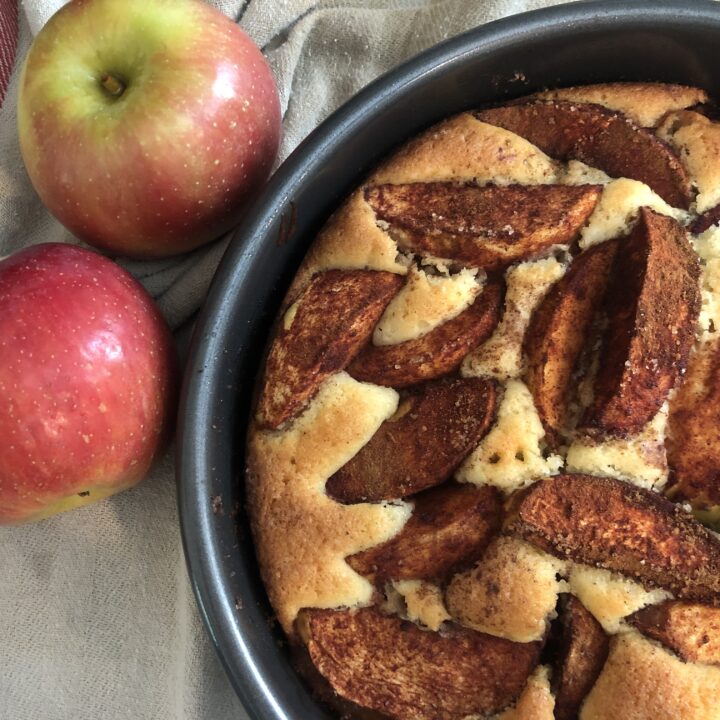 Swedish Apple Cake
Ingredients
1/2 cup Butter (at room temperature)
1/2 cup White Sugar
2 Eggs
3/4 cup Plain Flour
1 tsp Baking Powder
1/4 tsp Salt
2 tbsp Milk
3-4 Apples
2 tbsp White Sugar plus 2 tbsp Ground Cinnamon
Instructions
Preheat oven to 390F. Grease round baking pan and coat lightly with flour.
Whisk butter and sugar until fluffy, using an electric whisk.
Add the eggs one at a time and whisk together with the butter mixture.
Fold in flour, baking powder and salt, and stir.
Finally, add the milk and stir into a smooth paste. Pour into pan.
Peel, core and slice the apples into sections. Turn them in sugar and cinnamon and place them in the pan with the mixture.
Bake for about 30 minutes. Test with a skewer or toothpick to see whether the consistency is right. If it is dry when you pull it out, the cake is ready.
(From Mum's Apple Cake by Liselotte Forslin in the The Swedish Kitchen cookbook.)
---
MORE SWEDISH RECIPES + TRADITIONS
How to Plan a Swedish Julbord Holiday Party
How to Make Salmon Gravlax | Swedish Food at Home
Simple Breakfast Ideas | Swedish Food at Home