Learn what to buy from the IKEA Swedish Food Market, just like we did from our Swedish family. We share our latest IKEA grocery haul with Swedish desserts perfect for a Fika (Swedish coffee break), 'Hygge' (cozy) Scandinavian breakfast ideas, and don't forget the Swedish meatballs! This video is the first in our new Swedish Food at Home series.
Below we share our grocery list for our latest IKEA grocery haul. We were not able to find the Rye Crispbread or Salmon this shopping trip because they were all out due to shipping issues from Covid and the holidays. However, those were easy enough to substitute with our favorite Wasa Multi Grain Crispbread (heartier) and Wasa Light Rye Crispbread (thinner) and salmon fillets from our local Whole Foods. We ALWAYS have crispbread in our pantry – it's a staple Swedish food in our home.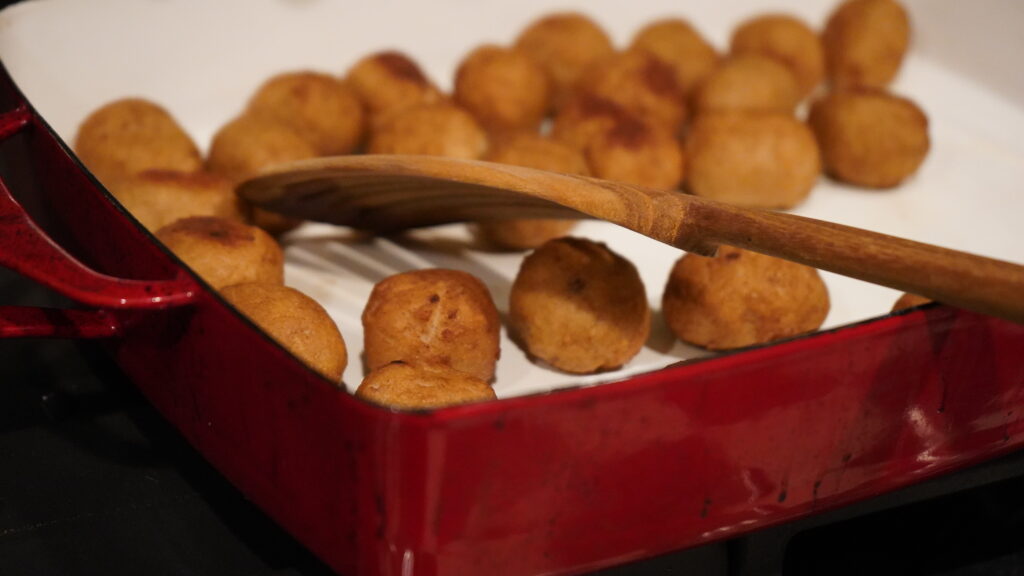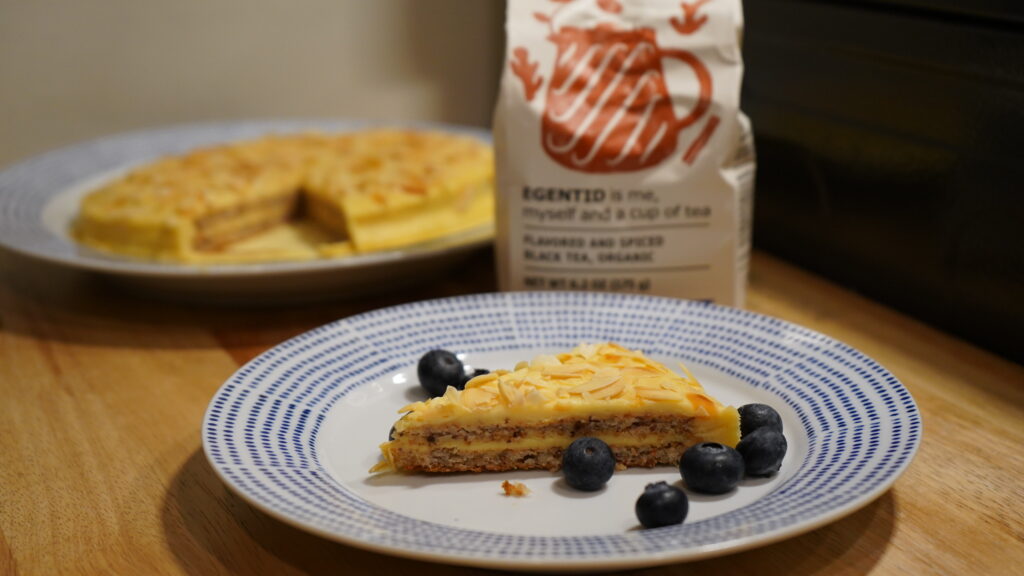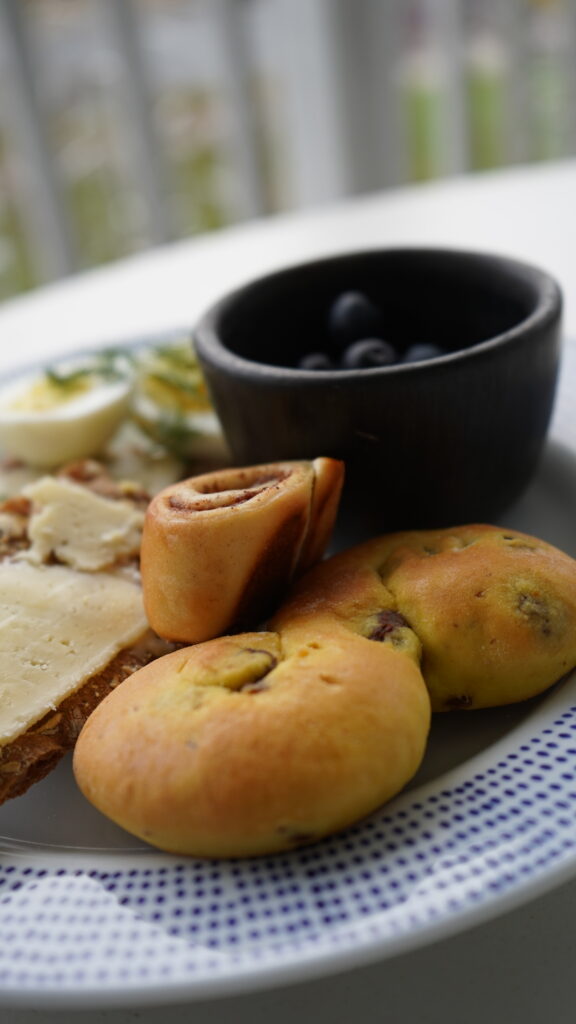 With this simple list we cooked up 4 easy dinners and 4 simple breakfasts for our family of three. Plus we had a TON of desserts, coffee, and tea for our afternoon Fika.
This was such an easy week of meal planning! The only additional items you would have to pick up at the local grocery store are eggs, baked beans, fingerling potatoes, fresh dill, a cucumber, blueberries and a lemon for garnish.
MORE IDEAS FROM OUR IKEA GROCERY HAUL
Simple Breakfast Ideas | Swedish Food at Home
Easy Dinners From IKEA | Swedish Food at Home
WHAT TO BUY AT THE IKEA SWEDISH FOOD MARKET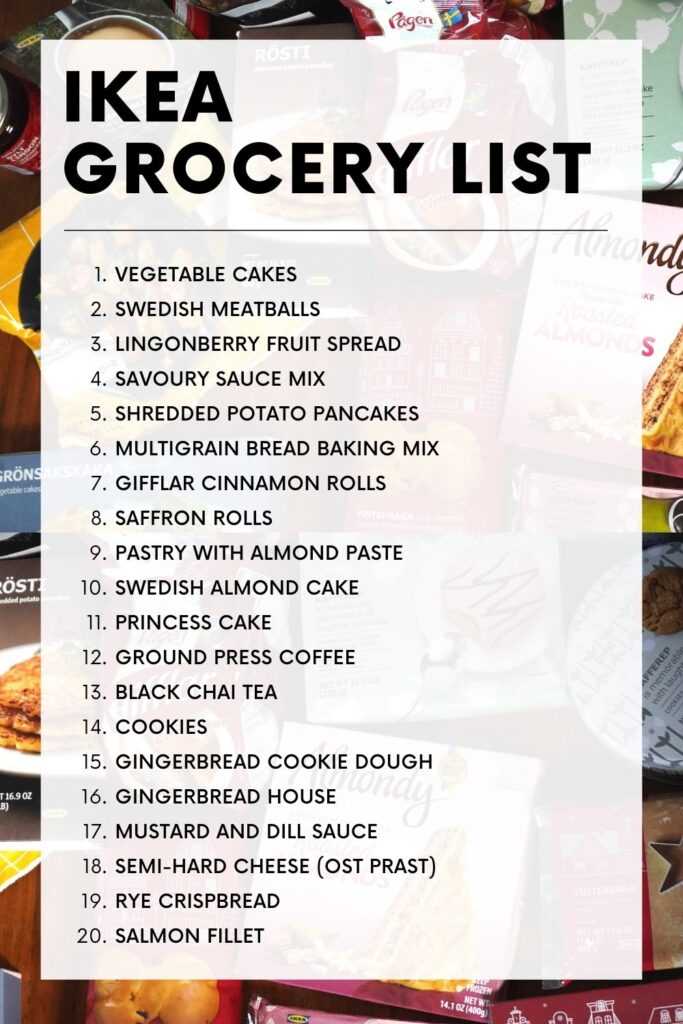 ---
---
Most people don't think of IKEA as one stop shopping like Target or Walmart but it is so nice that it can be with this shopping list.
Next time you go to IKEA for your home office upgrade, organization project, or simple Scandinavian decor, swing by the IKEA Swedish Food Market and pick up these groceries.
Make sure to read our breakfast and dinner posts for an easy week of meal planning. It'll give you more time to build that bookcase or get your pantry reorg looking nice!
Simple Breakfast Ideas | Swedish Food at Home
Easy Dinners From IKEA | Swedish Food at Home
PIN IT FOR LATER