We visited our neighbors' backyards to test out 3 cozy wood burning backyard fire pits. We share our Solo Stove bonfire review, wood burning chiminea review, and a tour of a DIY homemade fire pit with bricks. Which one will YOU choose?
With winter coming, we're all trying to find ways to continue enjoying the outdoors with our friends. One of the best ways to keep cozy outside is sitting next to a fire.
We look at three types of backyard fire pits, the Chiminea, the Solo Stove and a good old fashioned, homemade fire ring.
WOOD BURNING CHIMINEA FIRE PIT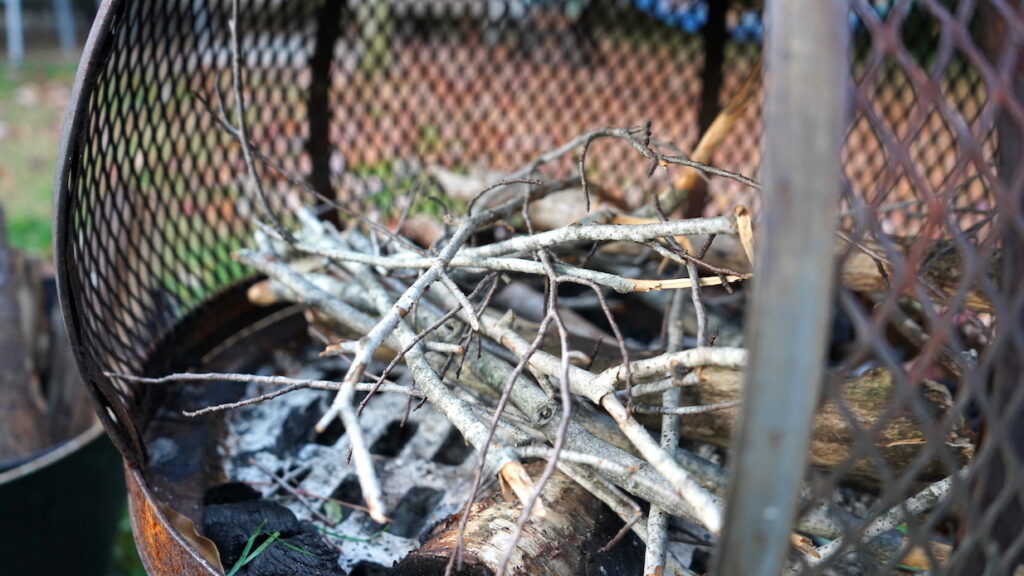 Our house came with a Chiminea when we bought it, and we've really enjoyed it. It's got a vertical stack which allows the smoke to vent upwards.  Our Chiminea has a grate that allows 360 views around the fire. The fire is controlled as the flames are directed up the chimney.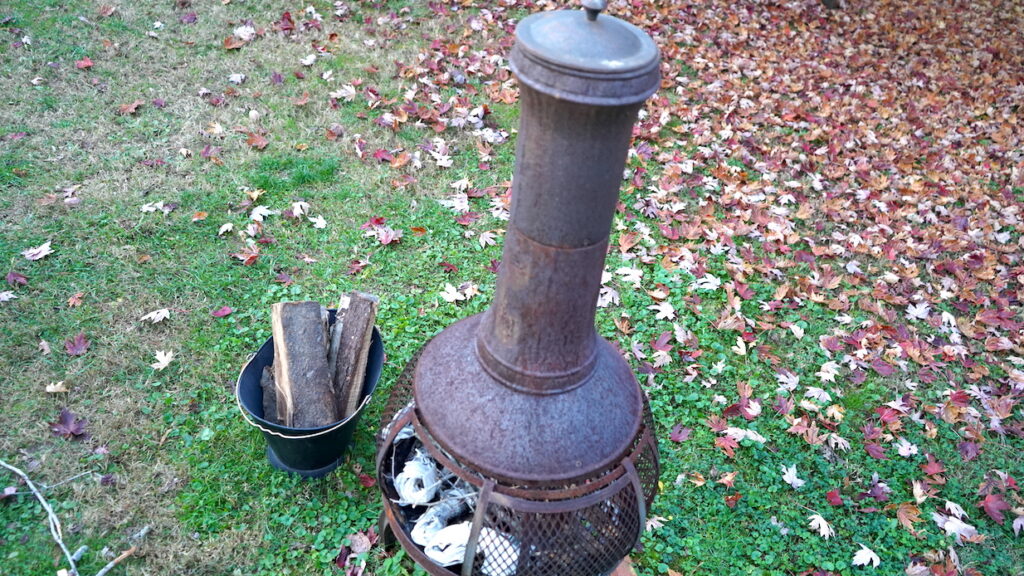 The fire pit's iron structure gets really hot and radiates a good amount of heat. Make sure your guests know not to touch it while there's a fire inside.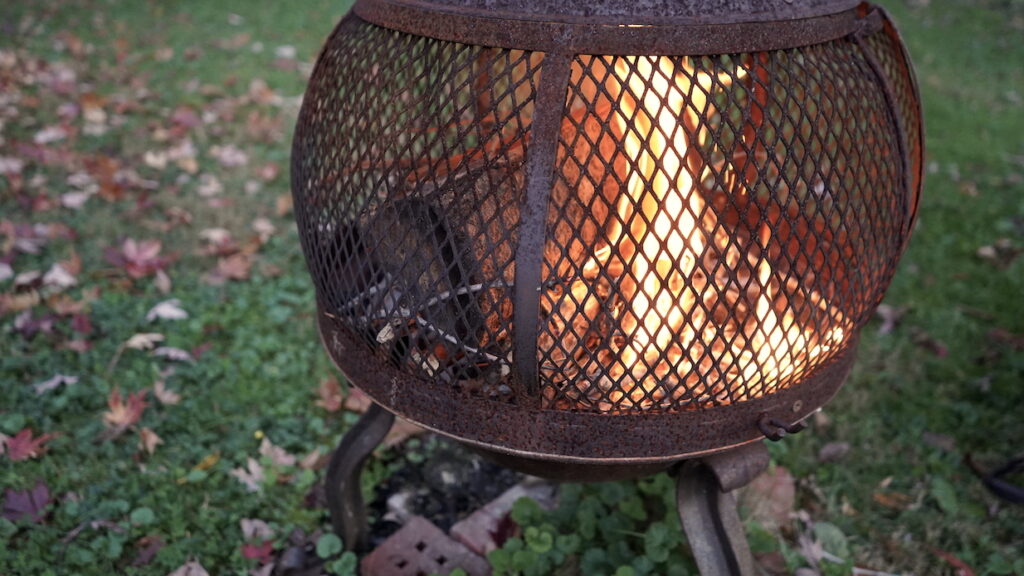 If you're looking to roast marshmallows, or cook over the fire, the chiminea may not be the best fire pit choice for you. You're also limited by how much wood you can fit inside the chamber. Overall, it's safe, warm and I love how it lifts the fire off the ground.
SOLO STOVE BONFIRE FIRE PIT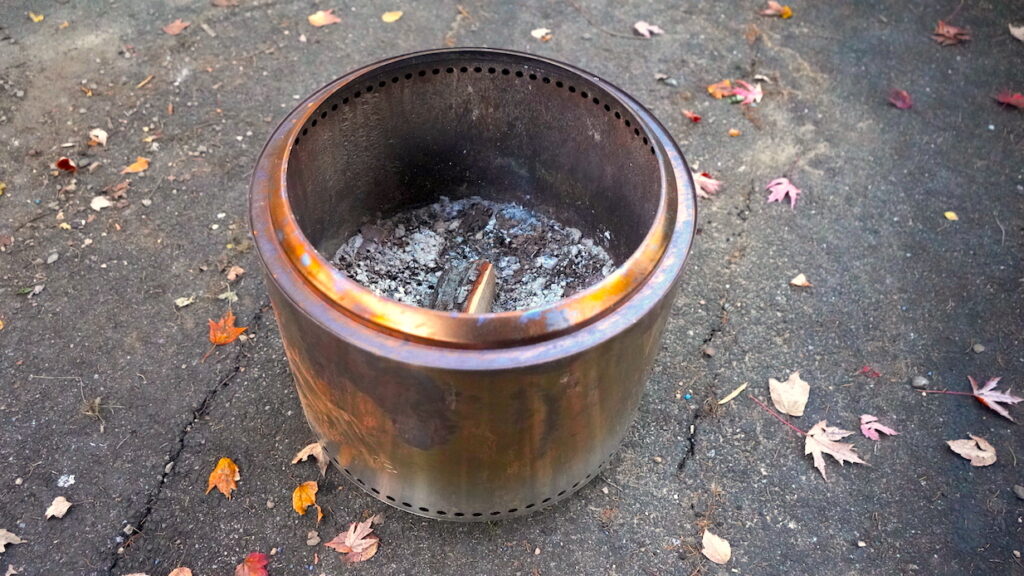 Our neighbors have a Solo Stove Bonfire fire pit. Solo Stoves are lightweight, stainless steel, wood burning stoves. They were originally built for use as camp stoves, but now they offer multiple sizes depending on your need.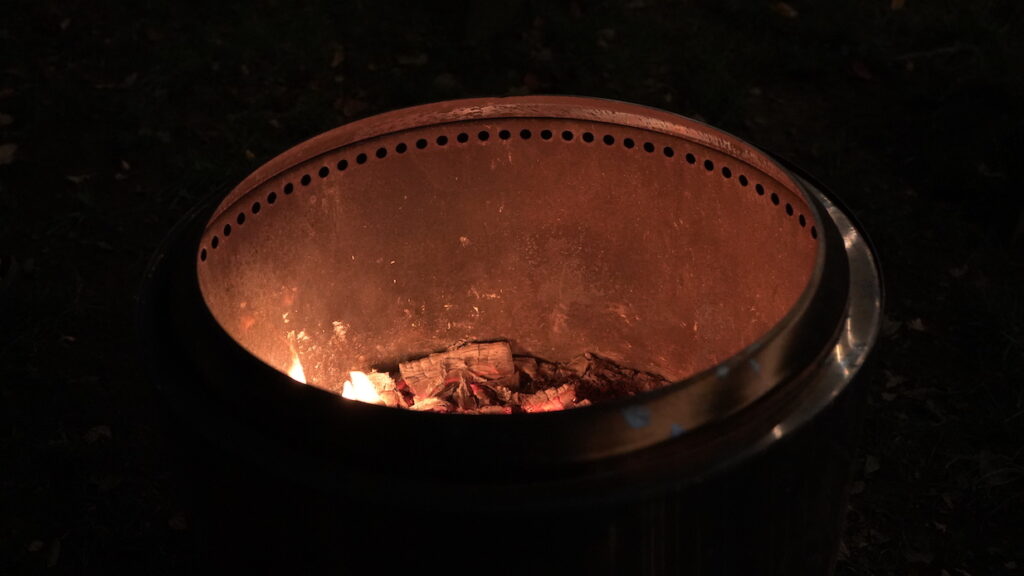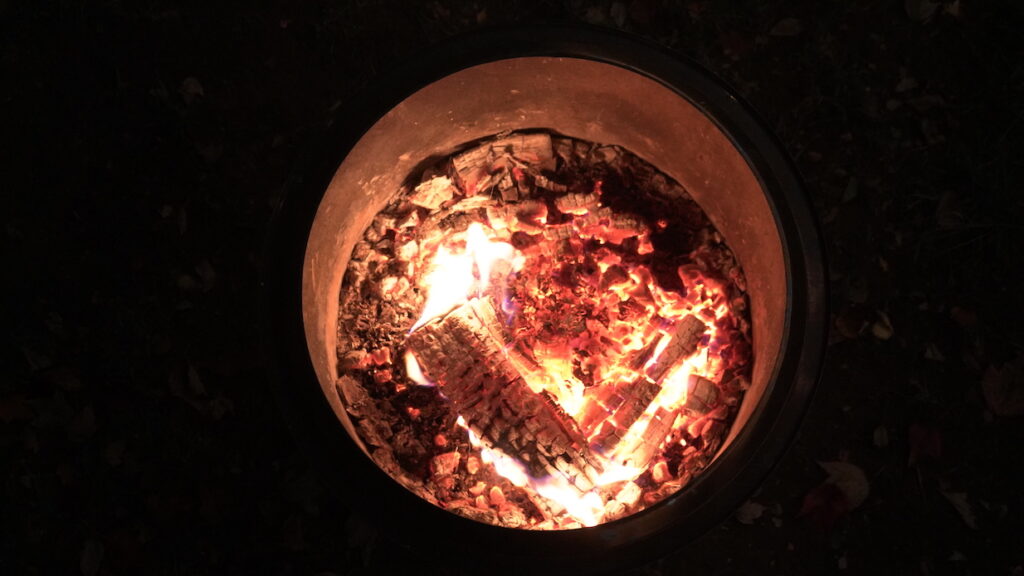 What's great about the Solo is that it's super efficient and you don't need a lot of wood to get a nice warm fire going. The holes on the bottom help to keep the fire burning. When the heated air travels to the top of the burn chamber, the pre-heated oxygen helps to fuel the flame to create a hotter fire with less smoke.
The look of this fire pit is more industrial than rustic cozy, but it's only 20 pounds so you can move it when you're not using it.
HOMEMADE FIRE PIT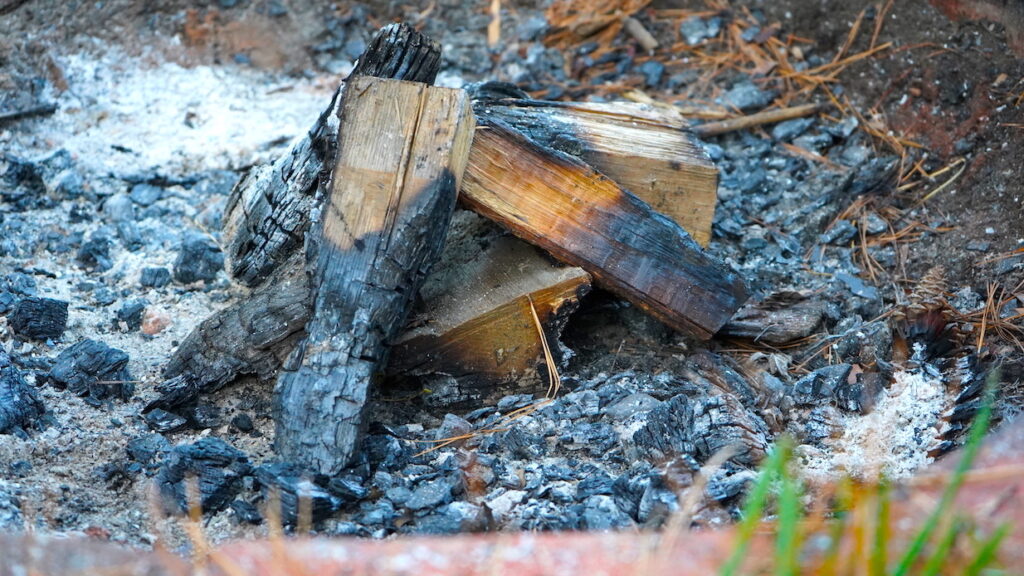 Finally, we took a look at our neighbor's home made fire pit. He built it with bricks that I found under my porch. Certainly this is the least expensive option.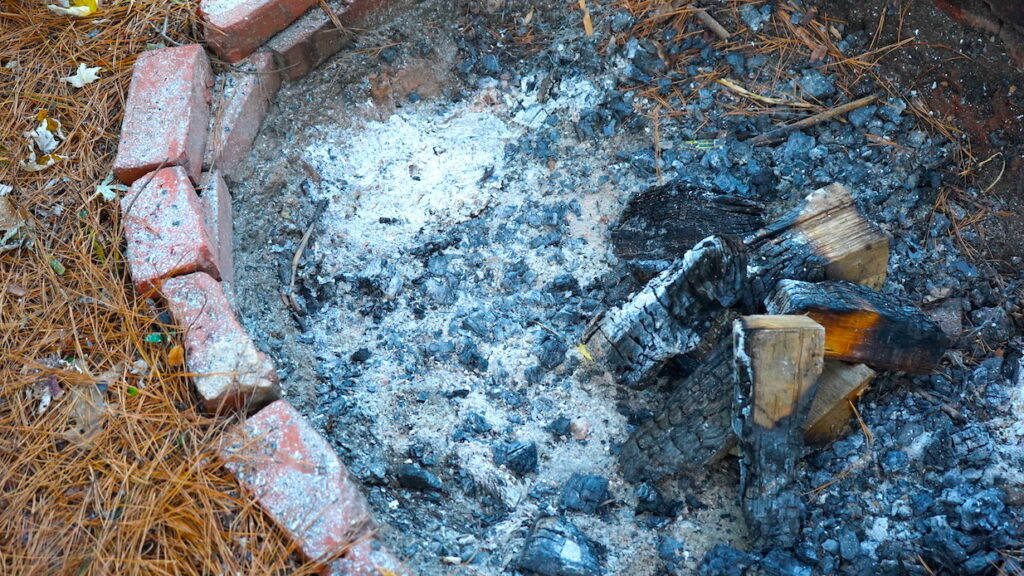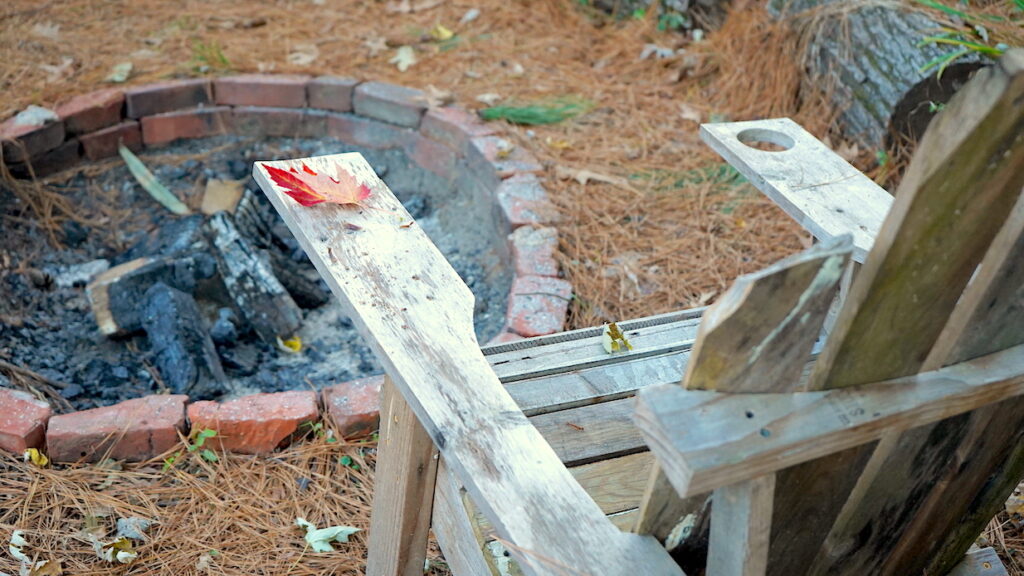 He dug a one foot pit and surrounded it with the bricks. The bricks help to keep the fire contained while also retaining heat. It can be a bit smokier that the chiminea or the solo stove, but you can build a bigger fire and enjoy a 360 degree view.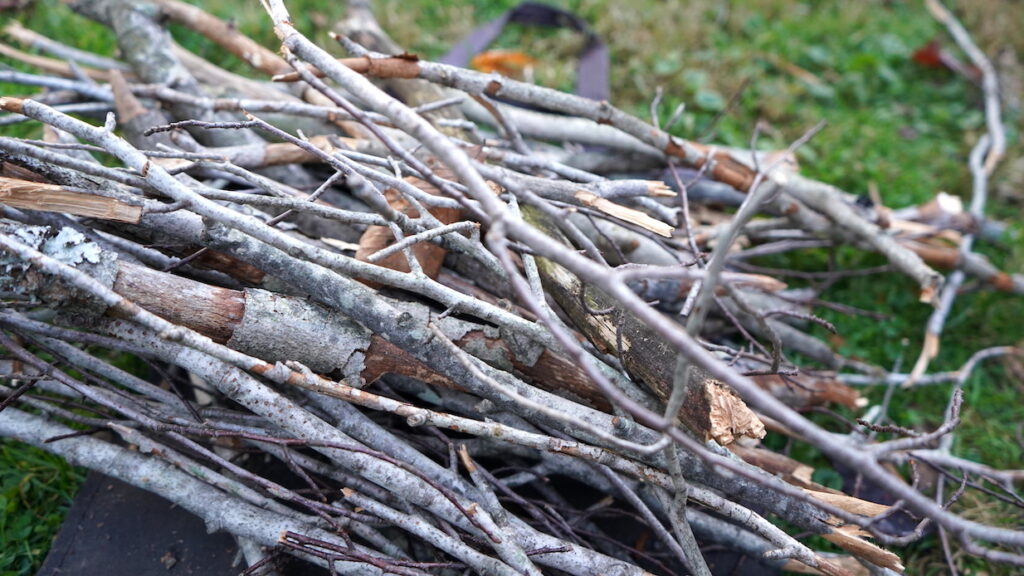 No matter which way you go nothing is more cozy and enjoyable than sitting around a fire pit. How do you enjoy your fires during the winter? Leave your tips in the comments. Stay warm out there! Bye!
LOOKING FOR MORE HYGGE (COZY) INSPIRATION?
Hygge Cabin | Things to do on A Cabin Getaway
Hygge | Learn the Danish Way of Creating a Cozy Atmosphere
SHOP THIS POST
Some links are affiliate links, which means I make a small commission at no extra cost to you.
PIN IT FOR LATER