Looking for a thoughtful housewarming gift for someone who recently moved into a fixer upper or a gorgeous old house? Need birthday or holiday gift ideas for new homeowners of a historic home? We've put together some of the most popular items we've talked about over the past year.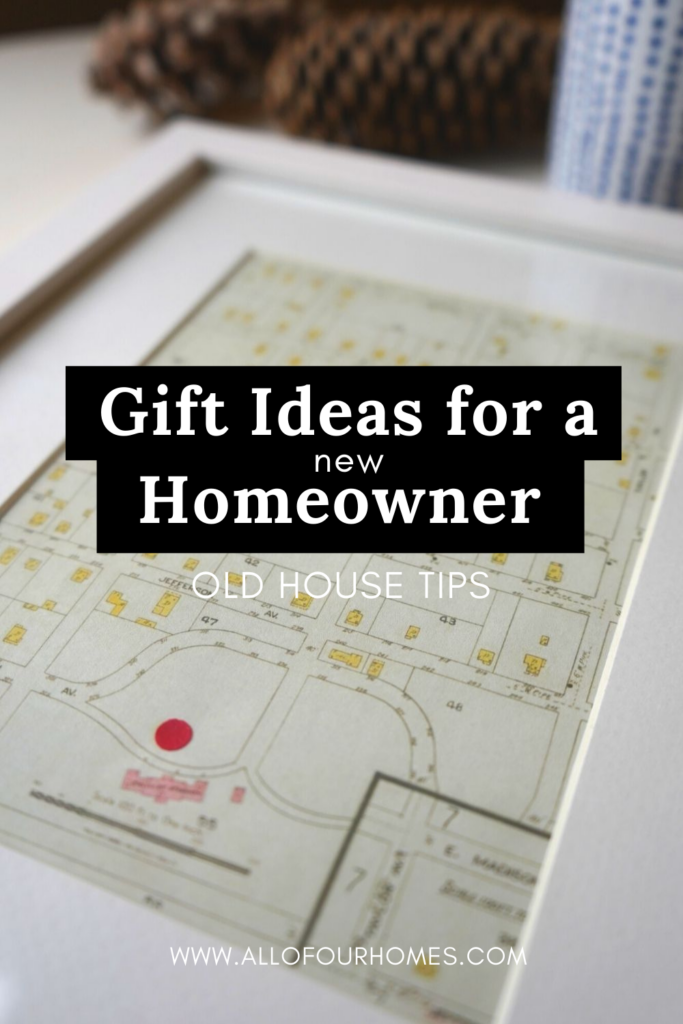 GIFTS IDEAS FOR NEW HOMEOWNERS
These gift ideas for new homeowners are meaningful, practical, and unique. We've met with neighbors, talked with friends, and shared our own opinions about all these great gifts. You'll certainly find some ideas for a new homeowner or even the old house enthusiast in your life!
1. WOOD BURNING FIRE PIT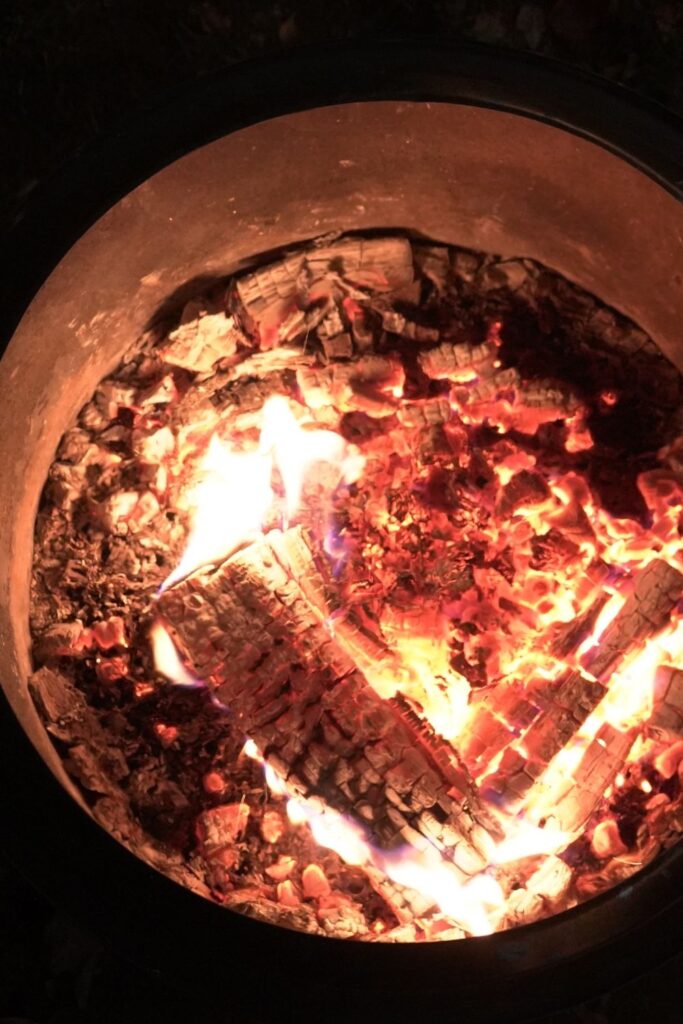 People who love old houses tend to love old woodburning fireplaces. There is something magical about watching the orange flames in a crackling wood fire.
Now, you probably won't buy your friend a fireplace or even pay for an old chimney repair (although I would totally welcome that at our house!). But, you can give them the gift of a cozy wood burning fire with an outdoor Solo Stove fire pit.
What's great about the Solo Stove Bonfire is that it is mobile so it can be moved from front yard, to backyard, and even go on a camping trip. Better yet, it can be a way to celebrate and enjoy an old fixer upper house that isn't quite move-in ready. You can read our full Solo Stove Bonfire review and how it compares to other wood burning fire pits here.
2. A FIELD GUIDE TO AMERICAN HOUSES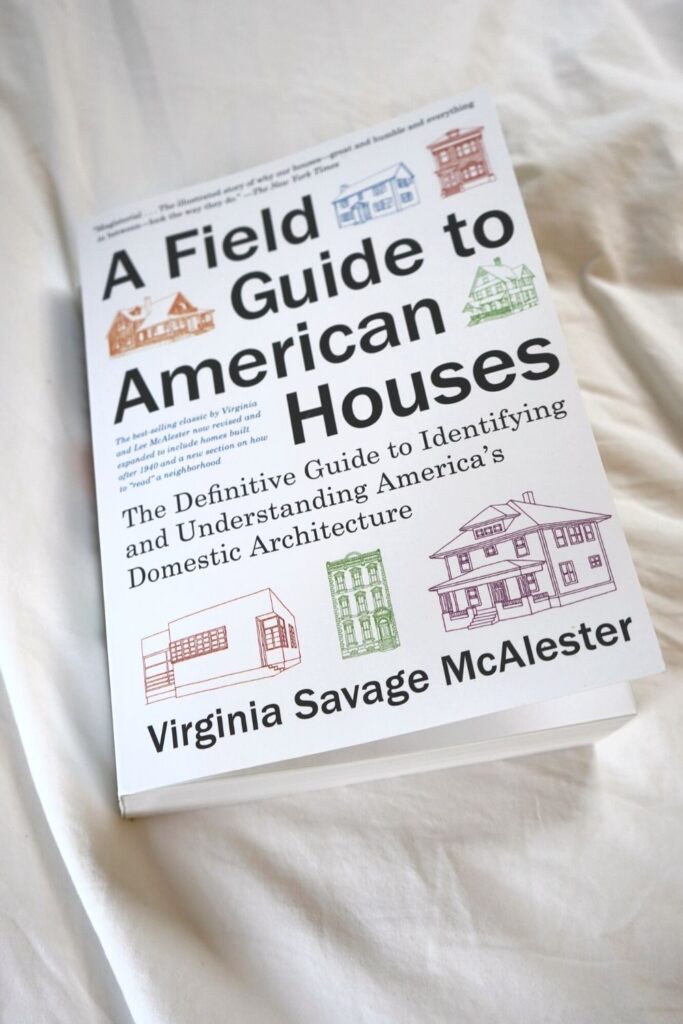 Old houses are far from boring. When you buy an old house you'll find yourself discovering something new about it every day. Ok, ok that can be good and bad, like who put in this plumbing?! But seriously there are little details like how marks on your wood floor tell you where the original door must have been.
It's so fun to piece the history of an old house together. The best gift for a new homeowner of a historic home is A Field Guide to American Houses by Virginia Savage McAlester. Packed full of information and loads of picture and diagrams for us visual learners this is a great gift for any lover of old houses. You can read our book review for A Field Guide to American Houses by Virginia Savage McAlester here.
3. DIY HISTORIC SANBORN MAP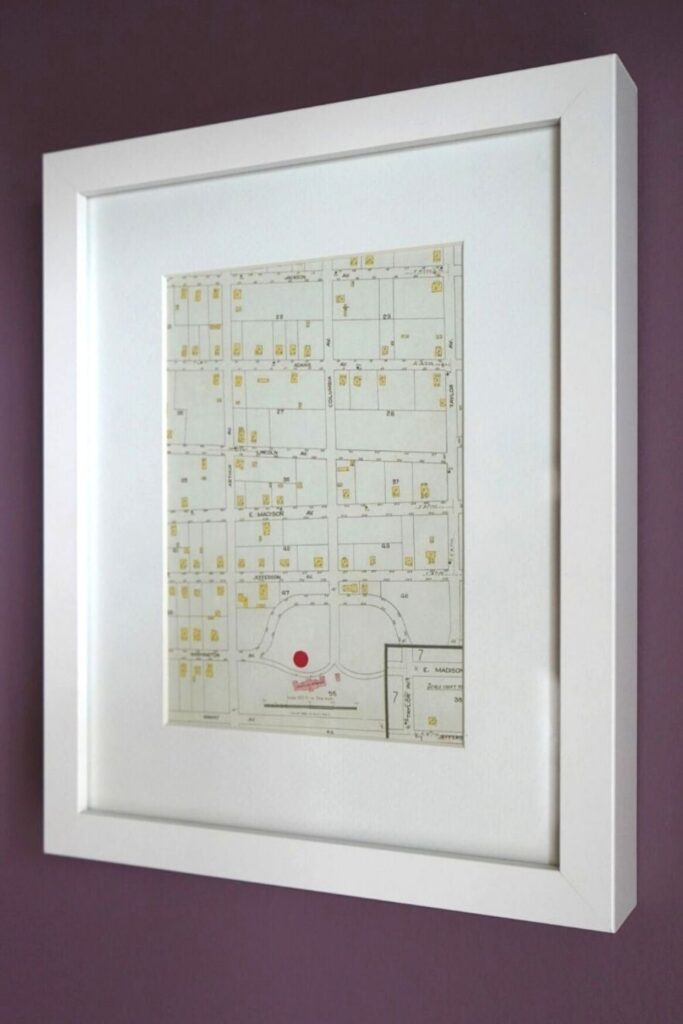 Need a gift today? Well, if you have a frame and a printer, or a Walgreens nearby, this is the gift to get! Print and frame a historic Sanborn Map of the block or town where your friend lives.
These gorgeous maps are free, you just have to spend a few minutes searching for them. We walk you through the process, step by step, on how to find and save a Sanborn Map in a 4 minute video here.
Then follow our 5 simple steps on how we framed our Historic Sanborn Map in this DIY Gift Map post here. The whole project should take less than 20 minutes, unless, of course you love browsing through old maps! Creating this meaningful gift will really wow any new homeowner.
4. POTTED ROSEMARY OR LAVENDER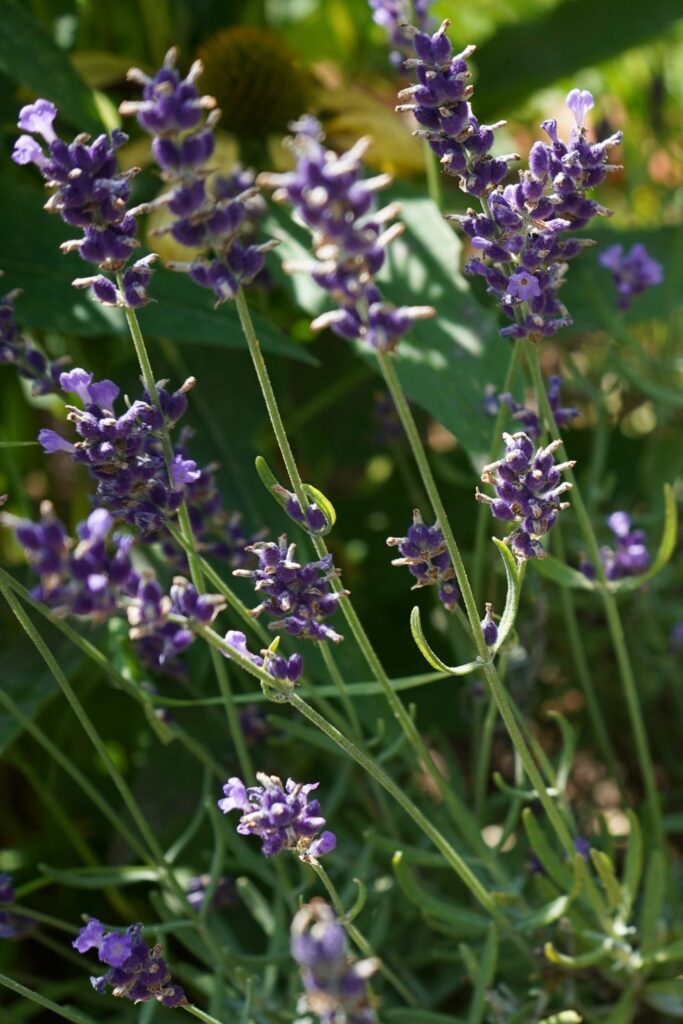 Plants are a classic housewarming gift. Lavender and rosemary are some of my favorites. Learn more about how to use lavender or rosemary to keep bugs away naturally here.
WHY ROSEMARY AND LAVENDER MAKE A GREAT HOUSEWARMING GIFT
They smell lovely.
They naturally repel insects.
They can be used in cooking and baking.
They can be dried and put in sachets.
They look nice in a pot or in the yard.
Their clippings are a pretty addition to any gift wrap or flower arrangement.
5. ONE NIGHT STAY AT A HISTORIC HOUSE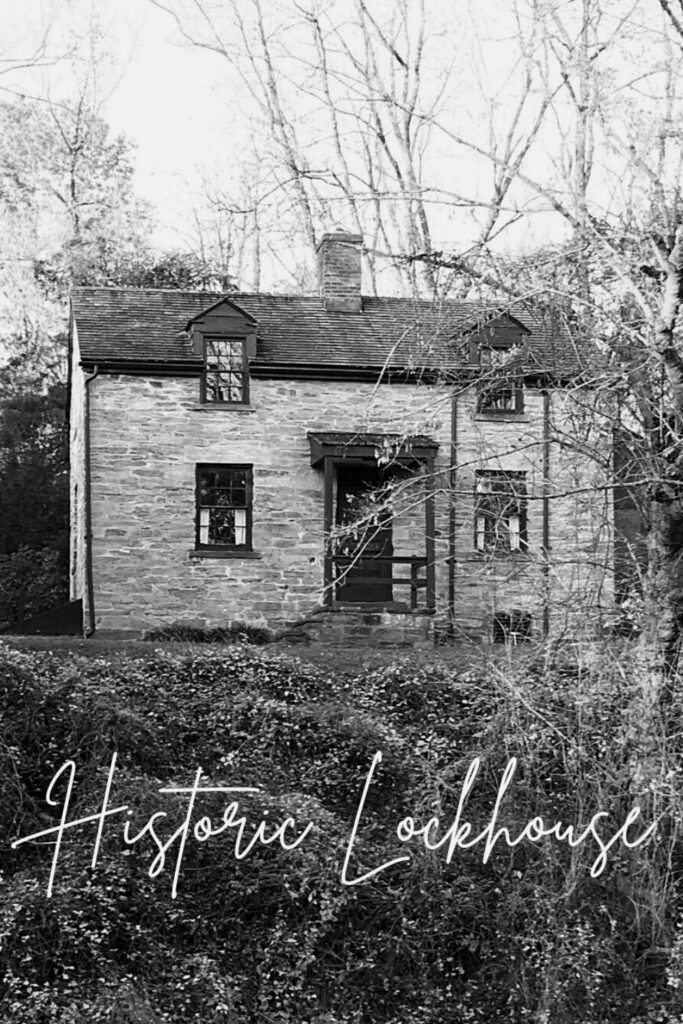 Uh what? Why leave a house when you just moved in? Well, if your friends or family are doing a renovation on their old house, trust me they will want to get away. They may even have to get away. Heck, maybe they are living at your house during the renovation and YOU want them to get away!
Why not get them a gift of a night away in a historic home or inn where they can get some inspiration for their own old house? If that's not in your budget, perhaps a gift card to a restaurant in a historic house or inn?
We stayed in a historic lockhouse on the C&O Canal. Run by the C & O Canal Trust, these lockhouses have been beautifully restored and the canal has such an interesting history with locks you can see and interact with just steps away. You can read our review here.
Many state and national parks also have historic cabins including Maryland, Virginia, and Delaware. A gift card to a state or national park is a wonderful way to support these parks. We've stayed in several Maryland cabins which you can read about here.
Looking for something more luxurious for that special someone? Try a gift card for the historic Omni Bedford Springs Resort which is over 200 years old and has hosted 13 U.S. presidents.
6. BUG VACUUM
One of my other favorite practical but quirky gifts for the home is a bug vacuum. For those critters that seem to accidentally make they way in!
BONUS IDEA: SUBSCRIPTION TO THIS OLD HOUSE!
I received this $5 magazine subscription as a gift this year and look forward to it every season! This Old House has the best TV series and website for old house advice. It is my go to when I'm looking for answers to something. With the magazine I learn about things I never thought to ask. It's a great gift for any homeowner, old or new.
What gift ideas for new homeowners do you have? Please share your DIY and other favorite gift ideas for new homeowners with us in the comments below!
MORE OLD HOUSE TIPS
Old House Tips | How to Save with a Historic Tax Credit
Old House Tips | Should you get a Rain Barrel?
Old House Tips | Montessori Set Up in an Old House
MORE GIFT IDEAS