10 key elements that will make your backyard your favorite place be! We spruce up our summer patio and share backyard ideas for our future renovation.
From permeable pavers to pebbles and other sustainable surfaces, we show you backyard ideas that can make a more eco-friendly home.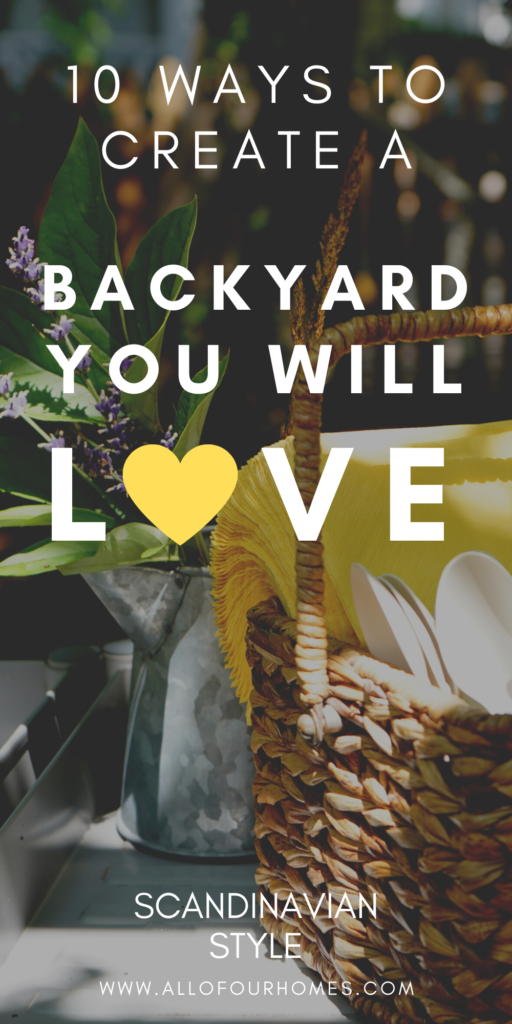 This is part of our Victorian Farmhouse Renovation series where we share how we are making our 1905 Victorian home more eco friendly and energy efficient. Sign up and subscribe to see more sustainable renovation tips, ways to save on a renovation, and interviews with building experts along the way!
Check out our Residential Resources page with links to save money on your renovation.
10 IDEAS FOR A BACKYARD YOU'LL LOVE
Sometimes backyards can seem more like a headache than a joy. But, thinking about it, there are really 10 key elements that can make a backyard your favorite place to be.
1. TREES
The first key element is to have trees. Trees can provide beauty and shade, but it is important to take care of them. If you are curious or concerned about your trees call a certified arborist to come take a look and advise you on how to care for them.
Thinking about planting a new tree? Great! Read this first: What to Consider when Planting a Tree | Old House Tips
2. SHELVING
Storage is always handy to have whether inside a house or outside in your backyard. We have some low shelves from IKEA that we grouped together to use a "credenza" for backyard bbqs. They have adjustable legs so we could slope them a bit so that rain water does not collect on top. The lower shelves are good for kids toys, garden supplies, and firewood which all stay relatively dry.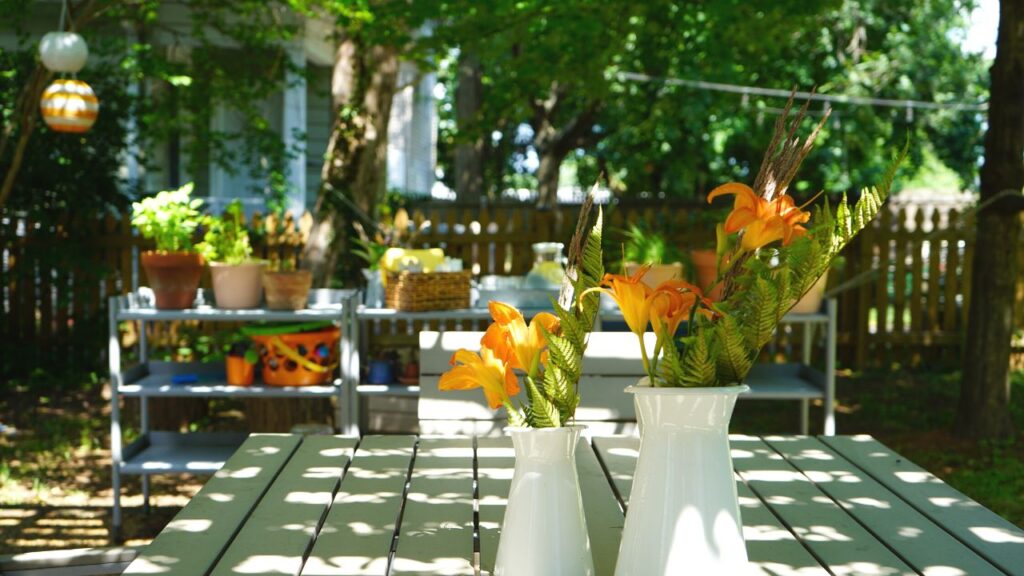 3. TABLE
A table is probably one of the most common and popular backyard ideas. We love to eat outdoors, but we use our table for more than that. When we can, we do crafts outside and meal prep too. We also have a folding table that we bring out for big gatherings. It still surprises me how much use we've gotten out of our folding table…and how many people have asked to borrow it!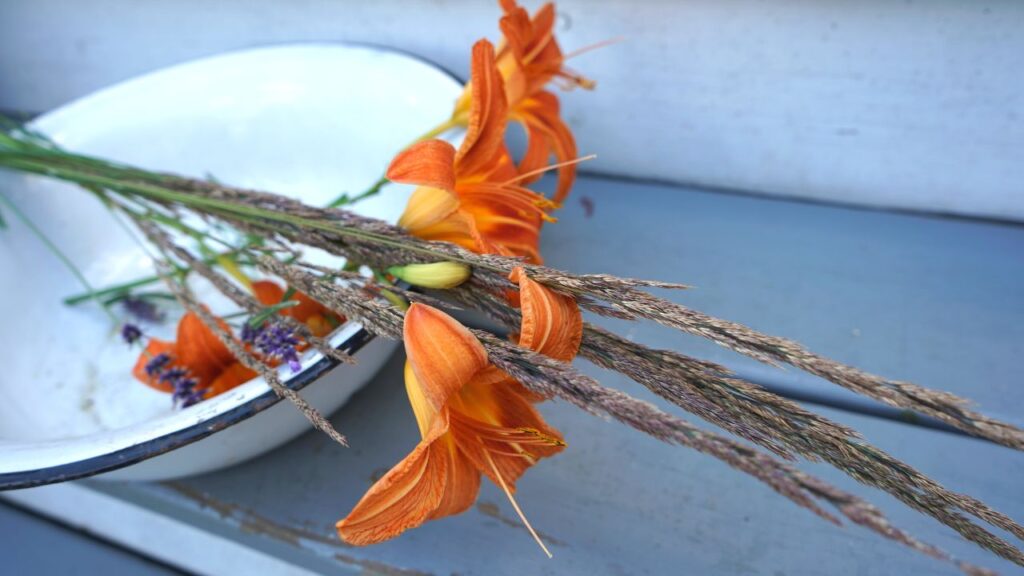 4. GARDEN
I do NOT have a green thumb, but I do love our garden! We have potted herbs and some flowers in our flower beds and there is nothing I like more than to take fresh herbs or flowers directly from our garden. I sprinkle chives on my eggs for breakfast and make herb cream cheese anytime I like.
We have tips, from our neighbor farmer Ian, for a spring garden: 5 Tips To Prep Your Spring Garden
5. TRAYS
IKEA has so many trays to choose from. I wonder, is because Swedes love to eat outdoors? Our table is just a few steps out the door, but having a serving tray saves so much time. Believe me I've lived with and without one!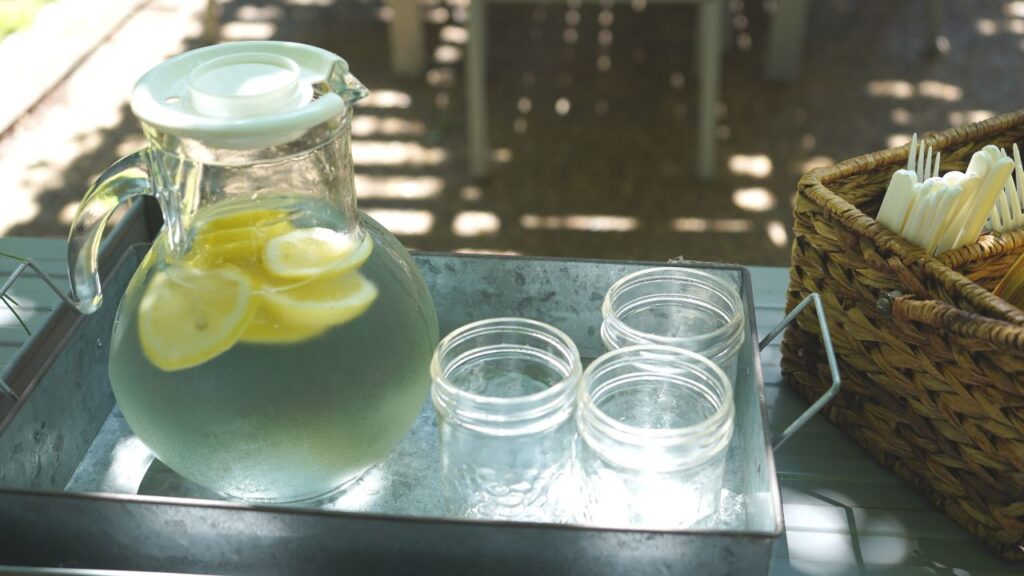 6. PERGOLA
Pergolas can add value to your home while keeping you cool. We get compliments on our pergola more than any other feature of our home! Growing a vine over the top or hanging lanterns from your pergola are two ways to add a little personality to your backyard too.
7. FIRE PIT
Fire pits are a Hygge way to spend time with family and friends. We've reviewed three different fire pits that are all great backyard ides…which one would you choose? Fire Pit In Backyard | Which One is Right for You?
8. OUTDOOR RUG
Outdoor rugs can be used to create different zones within your patio. Even small patios can use a little cozy corner. Add a couple of comfy chairs and a side table to an outdoor rug and you've got a place to lounge before dinner.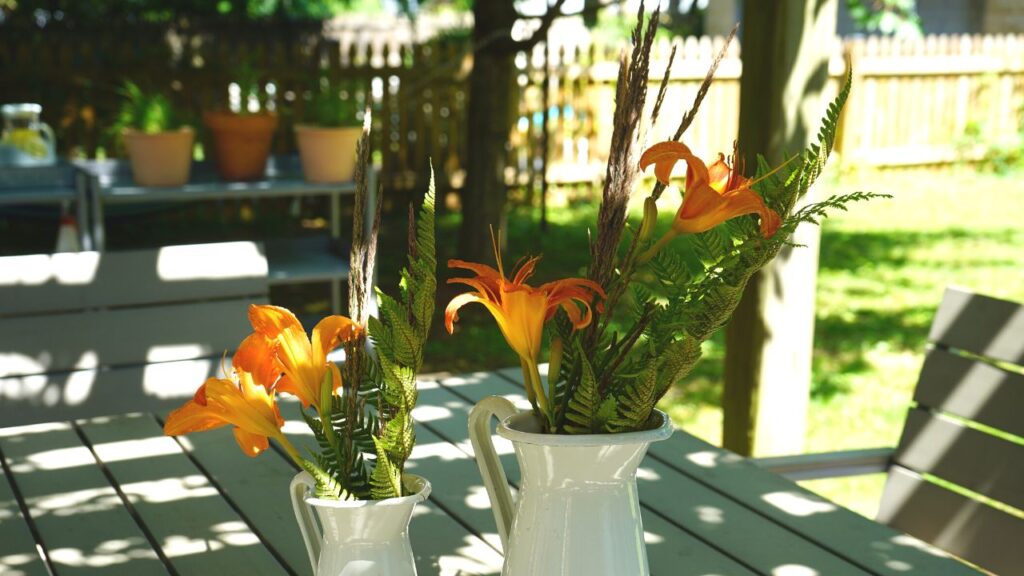 9. PERMEABLE PAVERS
Our 1905 Folk Victorian Farmhouse is in need of some updating. That is why we've decided to do a sustainable renovation to upgrade our home and make it more eco-friendly and energy efficient.
Permeable pavers are a great way to make your home more sustainable. They allow water to permeate through the surface and into the soil. That keeps storm water out of the sewer system and helps everyone out. There are lots of rebates out there for work like this. See our Residential Resources page for links to rebates.
10. LIGHTING
If you plan to use your backyard at night you'll want to consider lighting. Simple string lights make a backyard feel magical. Solar lights and/or lanterns are another great way to add decor to you backyard that you can enjoy day or night.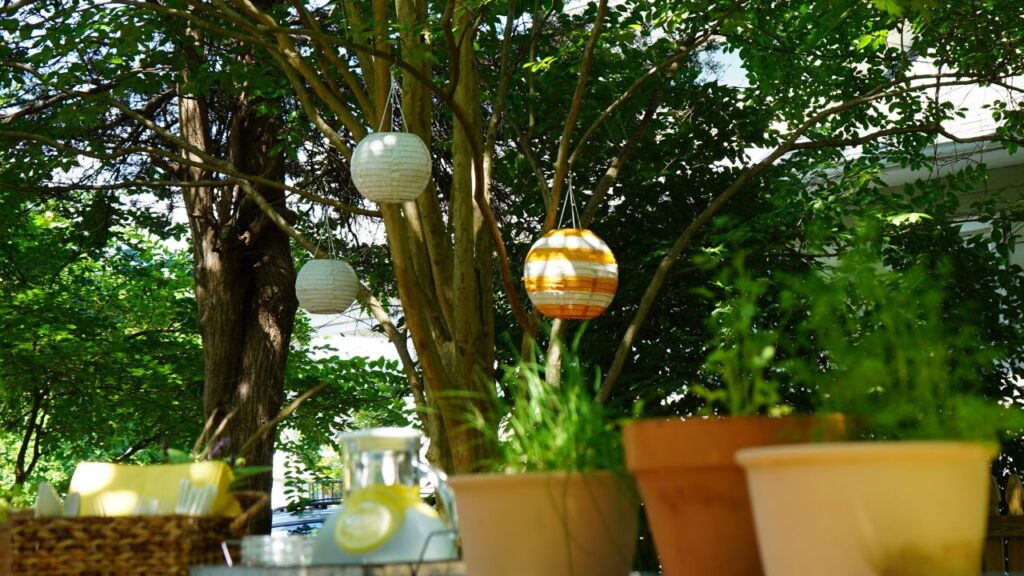 ---
MORE LIKE THIS
How to Organize a Front Porch | Old House Tips
How to Keep Bugs Away Naturally | Old House Tips
What to Consider when Planting a Tree | Old House Tips