Learn how to do a house history search using historic Sanborn maps. We walk you through the process step by step to search for and interpret these beautiful historic documents that have recently been made available online by the Library of Congress.
PIN IT FOR LATER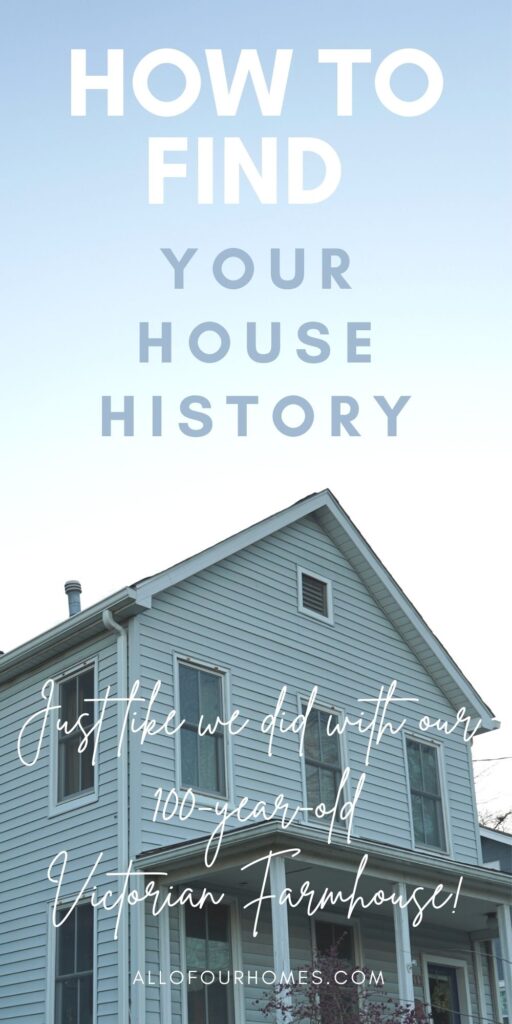 I've been using Sanborn maps for years, probably because I am an architect. Anyone who studies architecture will likely have come across them. I'm so excited that these beautiful maps are now online and easy for everyone to access, not just architecture students!
The Sanborn Map Company was founded in 1866 by surveyor Daniel Alfred Sanborn. The maps were developed for fire insurance agents to determine the level of fire hazard for various properties.
Sanborn maps have a beautiful color palette with pastel yellows, pinks, blues, and greens, each which represent a different building construction type. These historic maps show building sizes, shapes, locations for dwellings, commercial buildings, and factories.
Most Sanborn maps are for cities and towns in the United States. There are some maps for Canada, Mexico, and the Caribbean too.
WATCH THE VIDEO
In this video we show you how to find a Sanborn map online, how to interpret it, and how to download it for printing.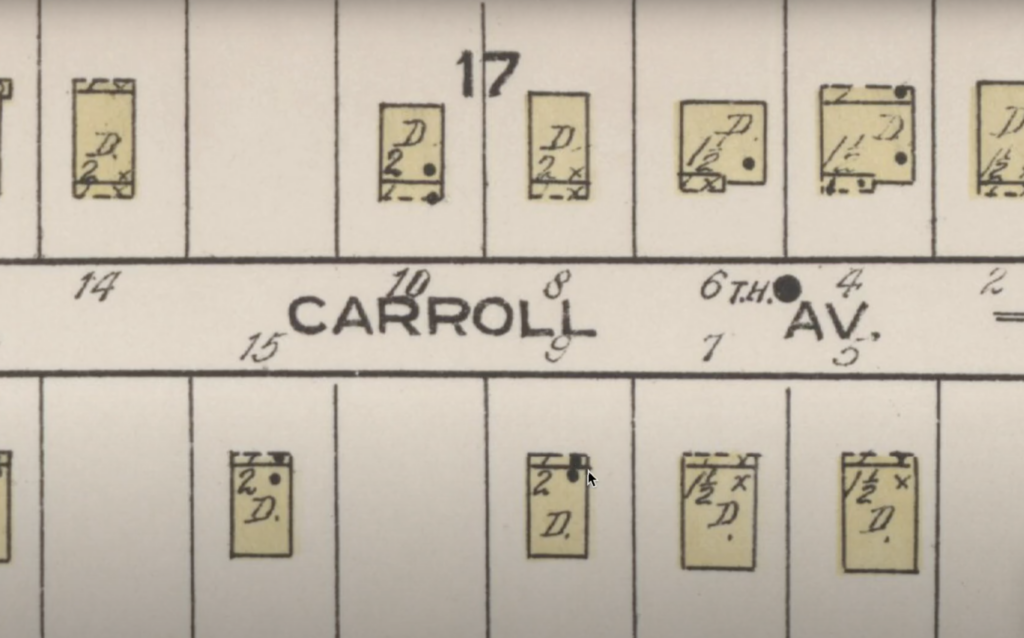 Our house is a Victorian farmhouse style home that was built between 1905 and 1913. In our house history search we looked at the Sanborn maps to see what additions may have been made to our home and if it was situated on a farm.
Our Victorian farmhouse first appeared on Sanborn maps in 1922. (image above #9) The street name has since changed and other houses have been built in the empty lots. We discover that our enclosed back porch must have been an addition since it does not appear on this map.
It looks like our home did not have its own farm but was possibly adjacent to one. That means it is was designed with a farmhouse vernacular but was never situated on a farm. Instead we think it was was built as a suburban home for commuters who used a streetcar which appeared in the early 1900s.
We learned so much history about our house from just one map! Plus the beautiful Sanborn maps make a great gift.
HOW TO FIND A HISTORIC SANBORN MAP
Library of Congress: Sanborn Maps Search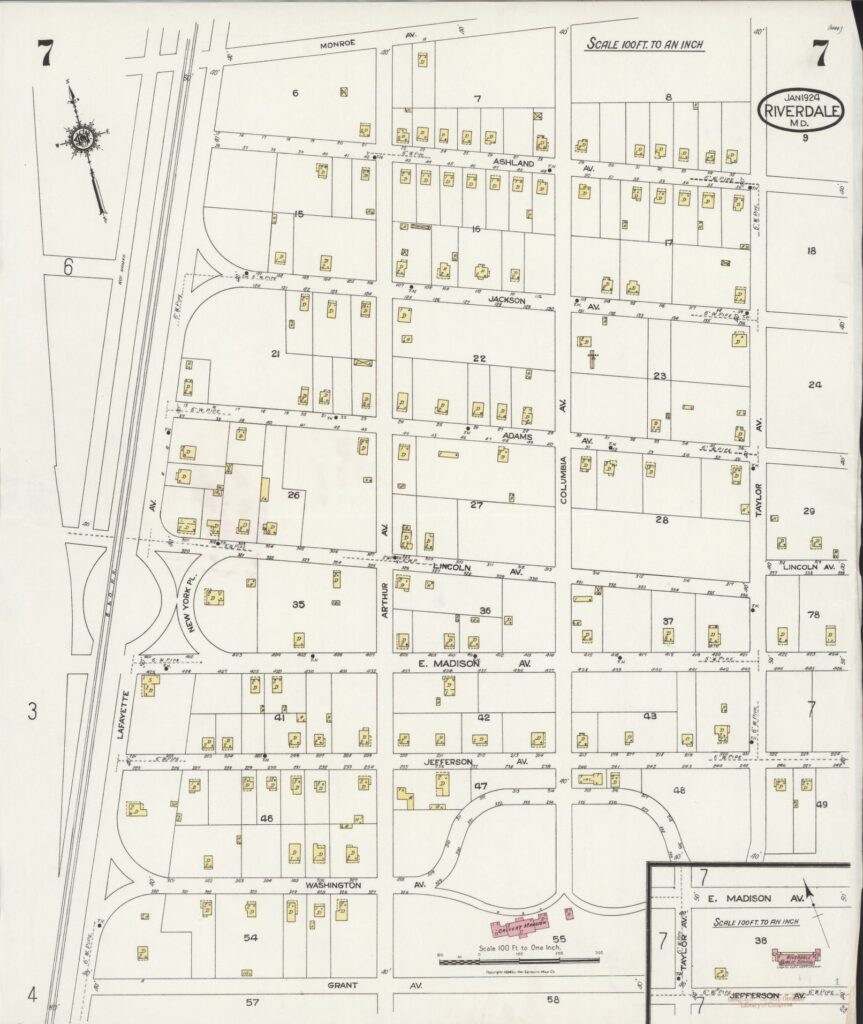 HOW TO INTERPRET A HISTORIC SANBORN MAP
Library of Congress: Sanborn Keys & Colors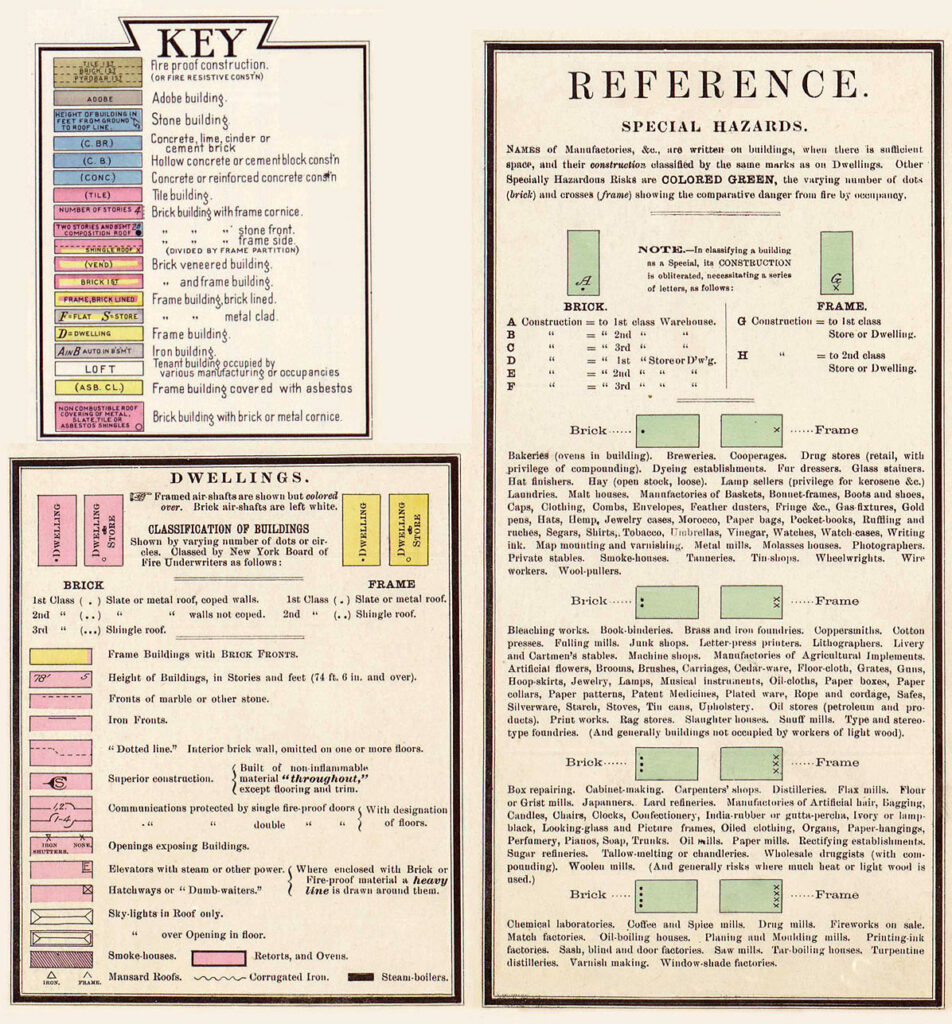 Did you discovering anything new about your house or neighborhood? Please share in the comments below!
Now you can turn a Sanborn Map into a gift remembering somewhere special for someone special.