Come take a quick tour of our Victorian Farmhouse as we share with you our simple winter home decor. Pinecones, star lanterns, birdseed ornaments, and garland are a few simple winter decor ideas to keep your home feeling cozy after the Christmas decorations come down.
PIN IT FOR LATER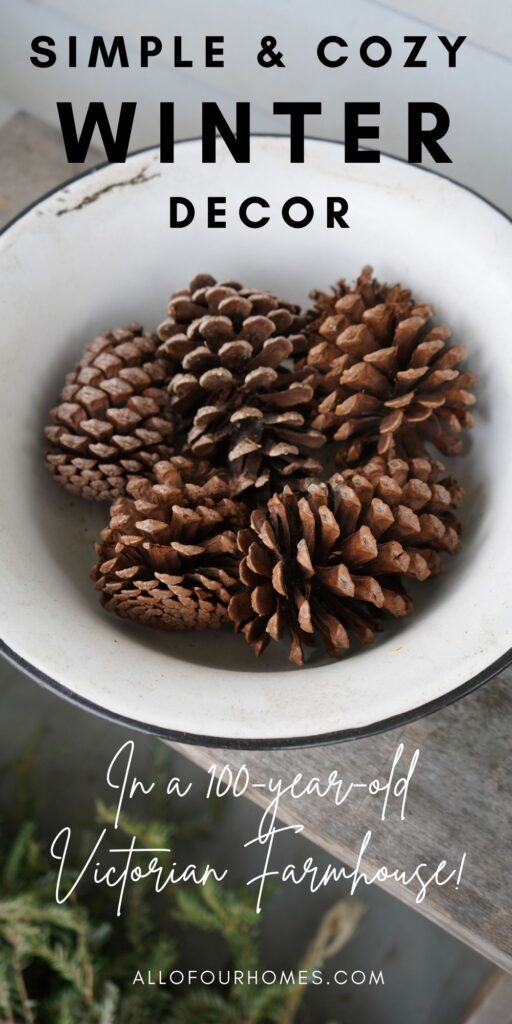 It's always an awkward time between Christmas and Spring, where the nights are still long and the days are still cold. Why not edit your Christmas decor to create a cozy winter vibe at home?
SIMPLE WINTER DECOR VIDEO
We used Christmas tree clippings, pinecones, birdseed, and decorative lights to add touches of natural coziness in and around our home.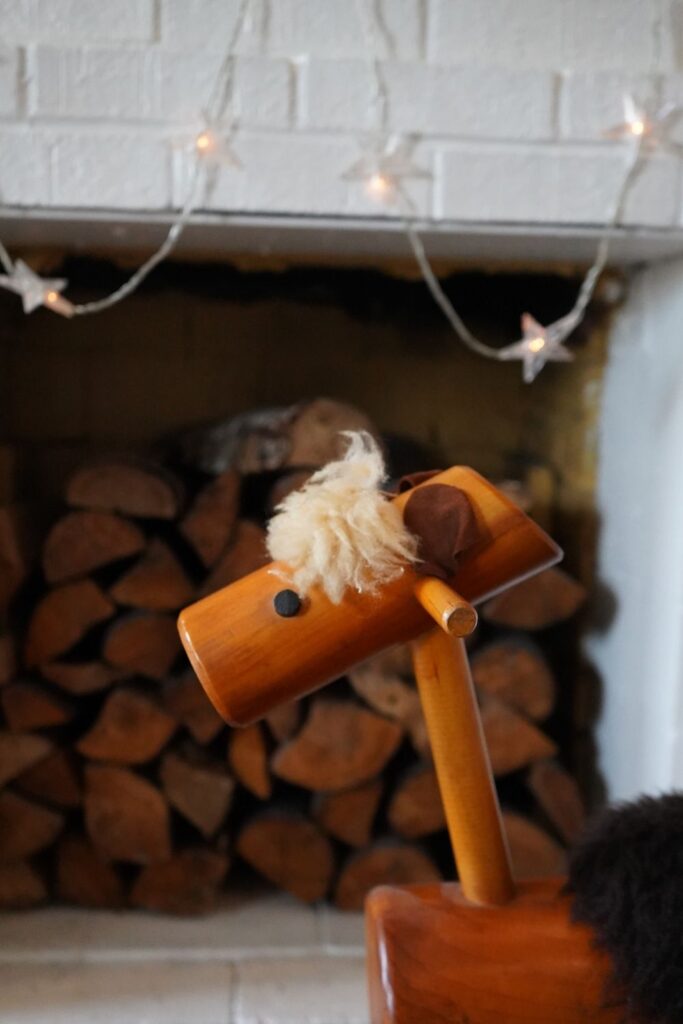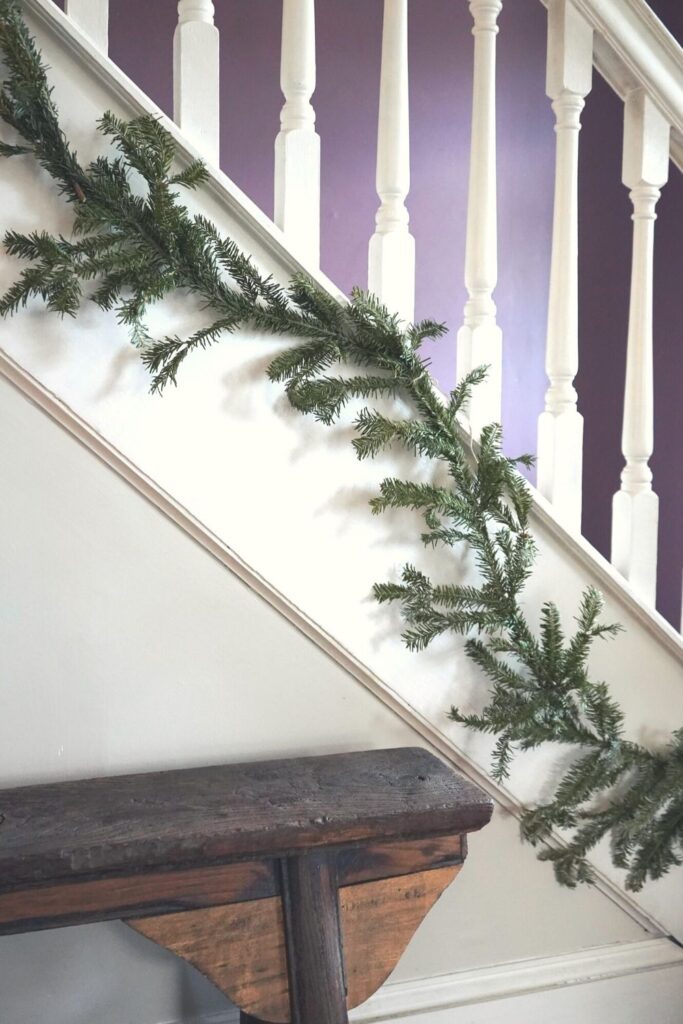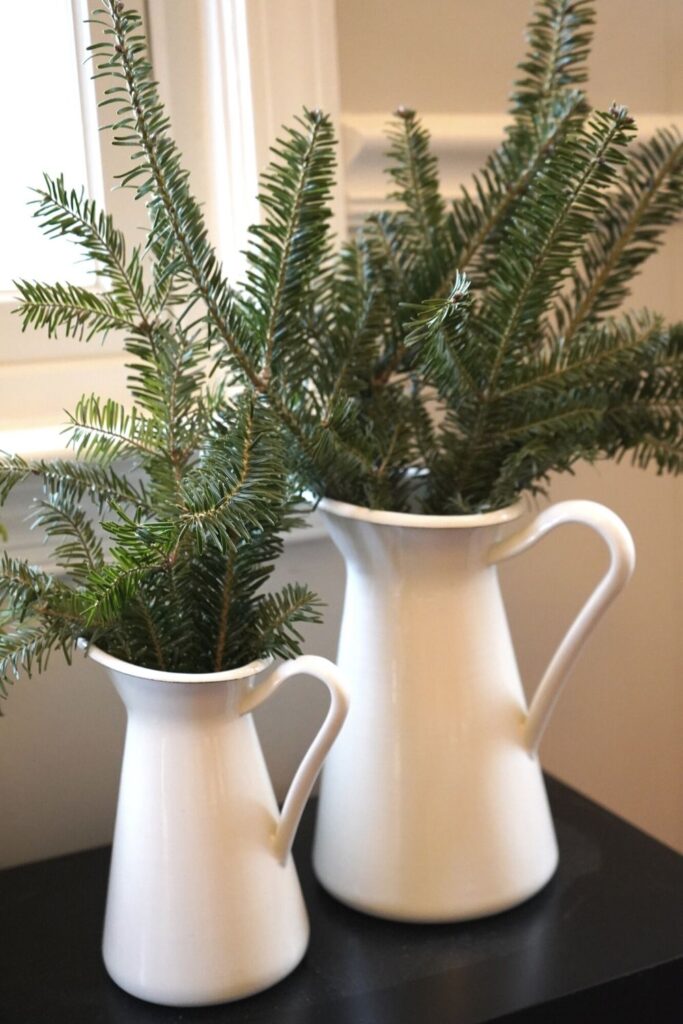 We've even got a puzzle going on our dining room table (got it as a Christmas gift…thanks D&K!) and love working on it under the light of our star lanterns.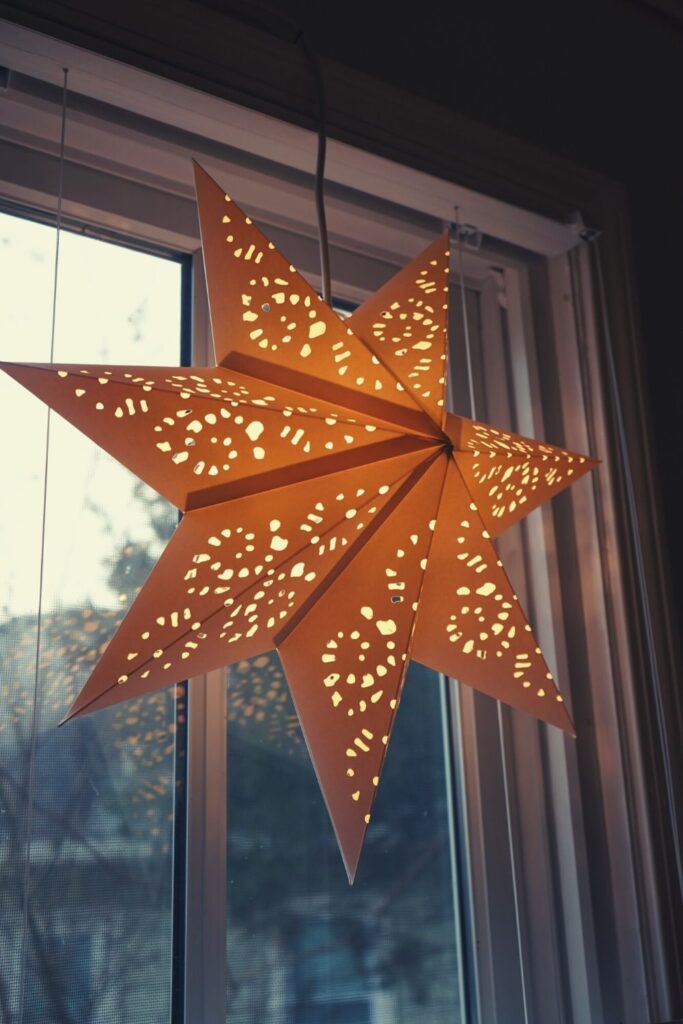 Outdoors we just added some of the same natural elements to our porch. We stacked firewood, tied a pile of tree clippings with rope, gathered pinecones and grouped some candles.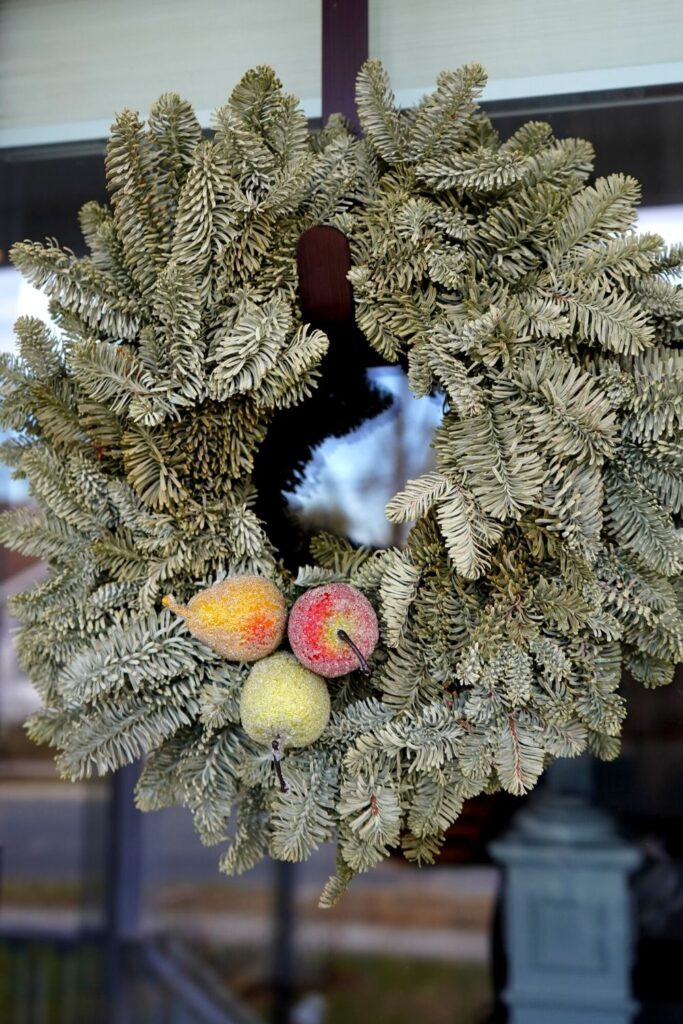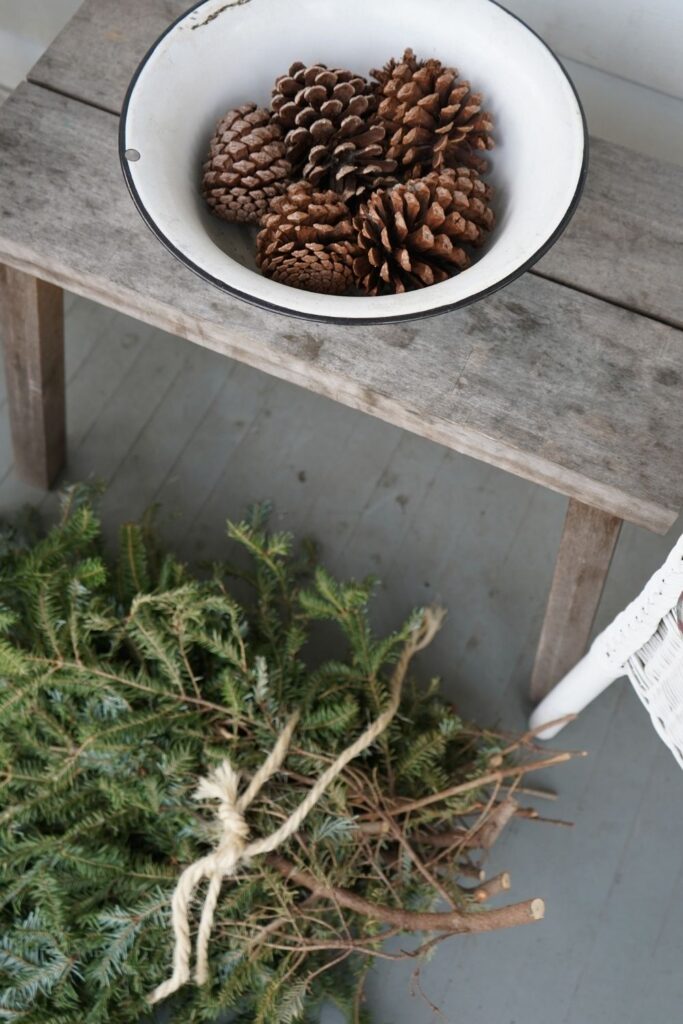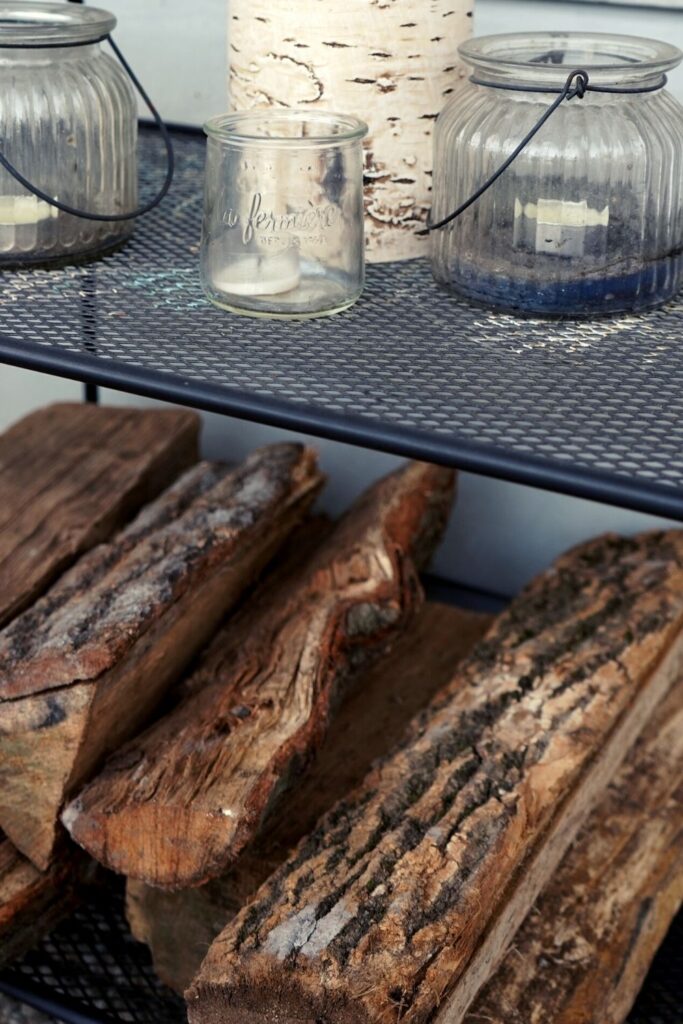 HOW TO MAKE A HYGGE HOME
Want more cozy winter inspiration for your home? Learn from the Scandinavian art of creating a hygge (Danish word for cozy) home. We share the 10 ways you can make a hygge home here: How to Make a Hygge Home | Scandinavian Style
HYGGE HOME VIDEO
KIDS SIMPLE WINTER CRAFTS & ACTIVITIES
Our 3-year-old had fun creating the gnomes, collecting pinecones, and making birdseed ornaments. These are easy Scandinavian inspired crafts that are great activities for kids all winter long. We include links to those crafts & activities here: Holiday Crafts for Kids | Scandinavian Style
WINTER KIDS CRAFTS VIDEO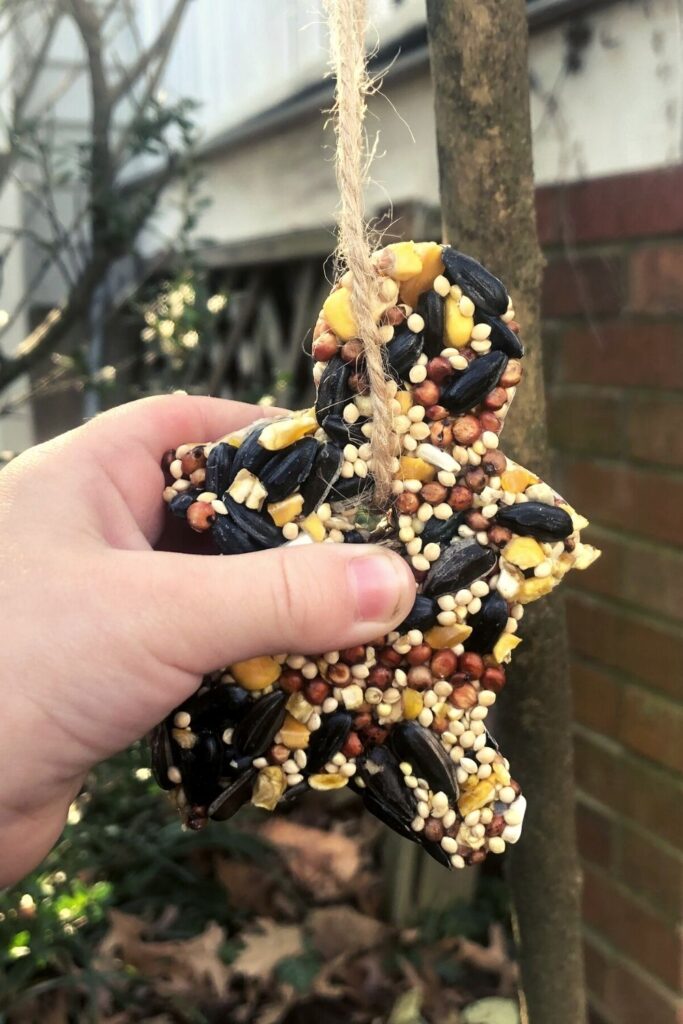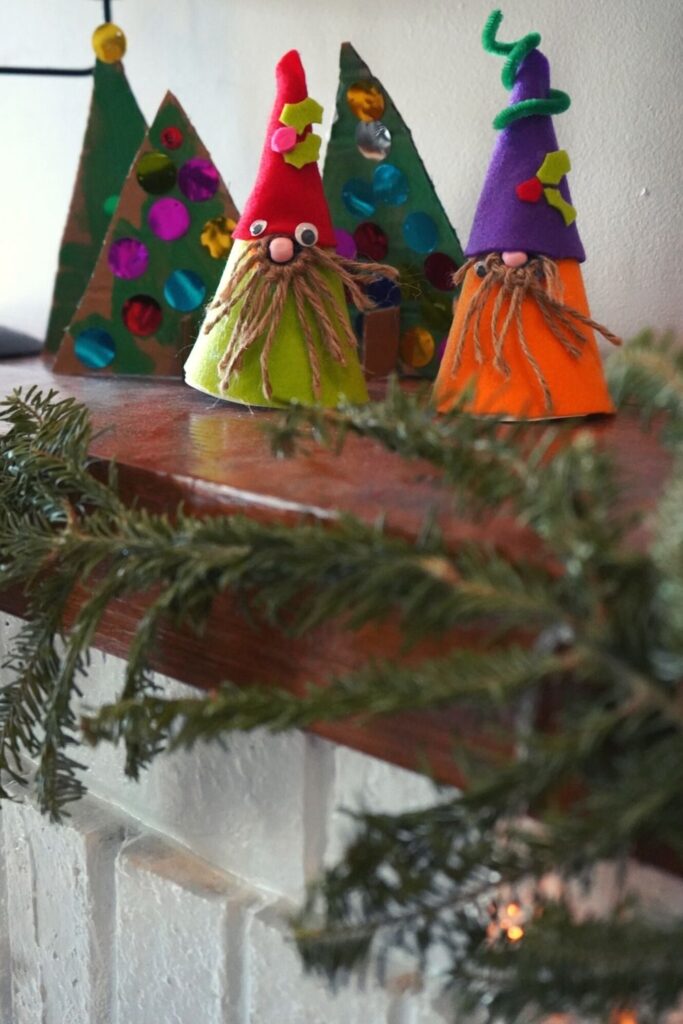 SHOP THIS SIMPLE WINTER DECOR
This post contains affiliate links.
We would love to hear what simple winter decor ideas you have! How do you incorporate natural winter elements into your home? Are there any other post-Christmas winter traditions that you'd like to share? Please let us know in the comments below.
---
MORE WINTER INSPIRATION
How to Make a Hygge Home | Scandinavian Style
Farmhouse Breakfast Nook | Scandinavian Style
Hygge | Learn the Danish Way of Creating a Cozy Atmosphere
Traditional Scandinavian Christmas Decor
Christmas Decor in a Scandinavian Style Farmhouse