Tour our 1900s Scandinavian Style Farmhouse for Christmas! We've decked our halls in Scandinavian Christmas decor with straw goats, star lanterns, dala horses and dried oranges.
It's always nice hearing the stories as we dig out our Swedish Christmas decor from the basement. My husband talks of his childhood and his memories fill our house as we decorate.
We are building our own traditions too and enjoy making our house cozy and festive with simple, natural, and budget friendly items.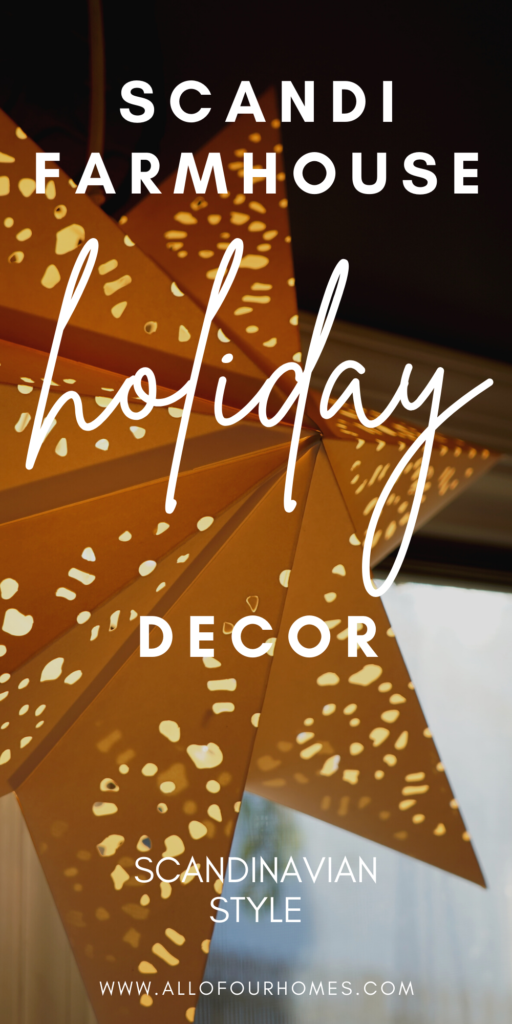 LIVING ROOM
I've made my own garland over the past few years. It didn't turn out as nice as I had hoped this year, but it was free and took just a few minutes to put together. I may try spending a bit more time on it next year and upgrading to ribbon when attaching it to our stair railing.
Quick tip: Go to Home Depot or anywhere that they sell Christmas trees and ask for their leftover clippings. We use these to make garland and other winter arrangements. It's far more affordable and you can play around with it a bit depending on what you like to use it for.
We added dried oranges to our garland this year. This was partly because the clove orange pomanders we had made were on their last week, so we sliced them up and dried them out to add some color to our Christmas decor.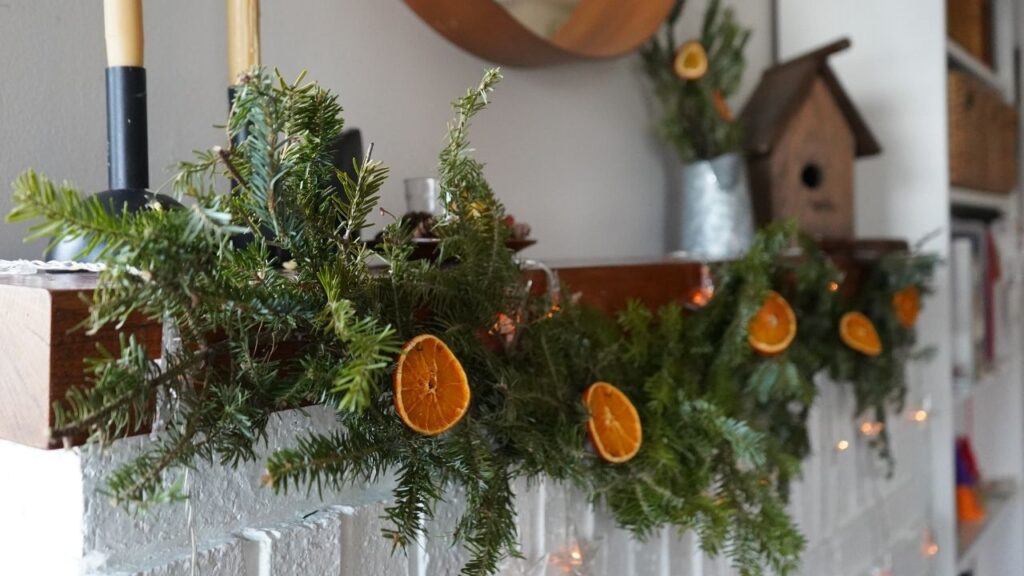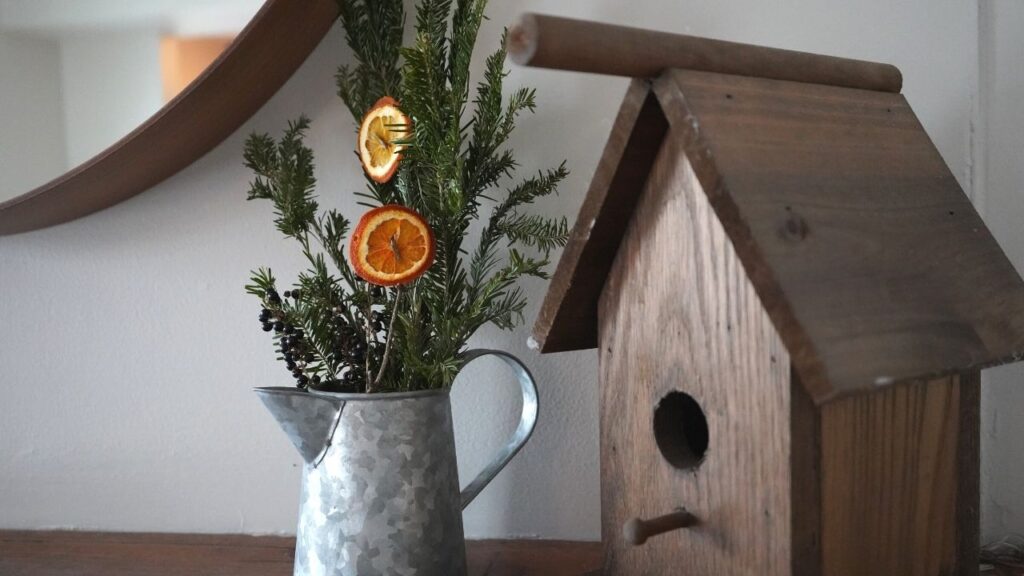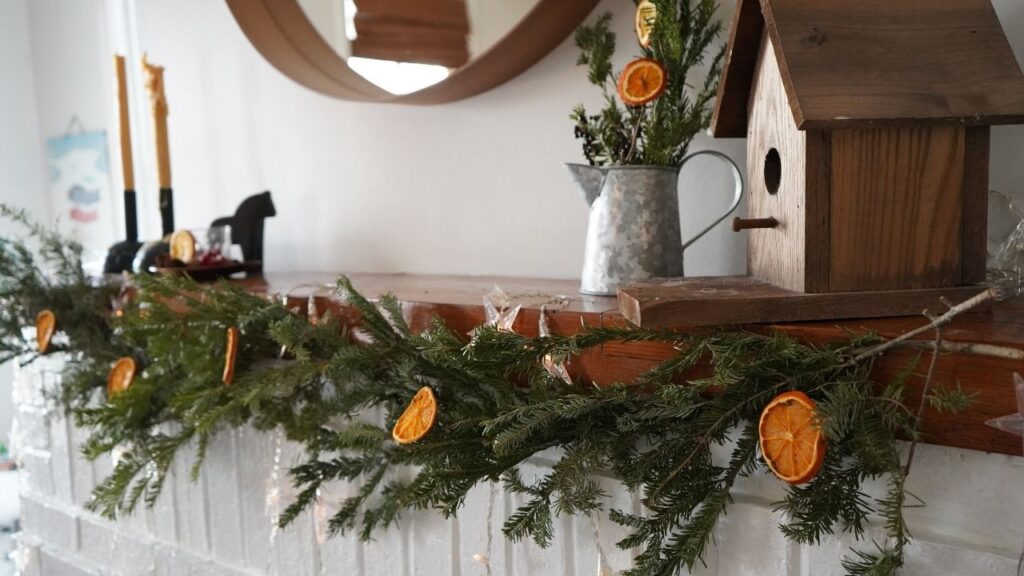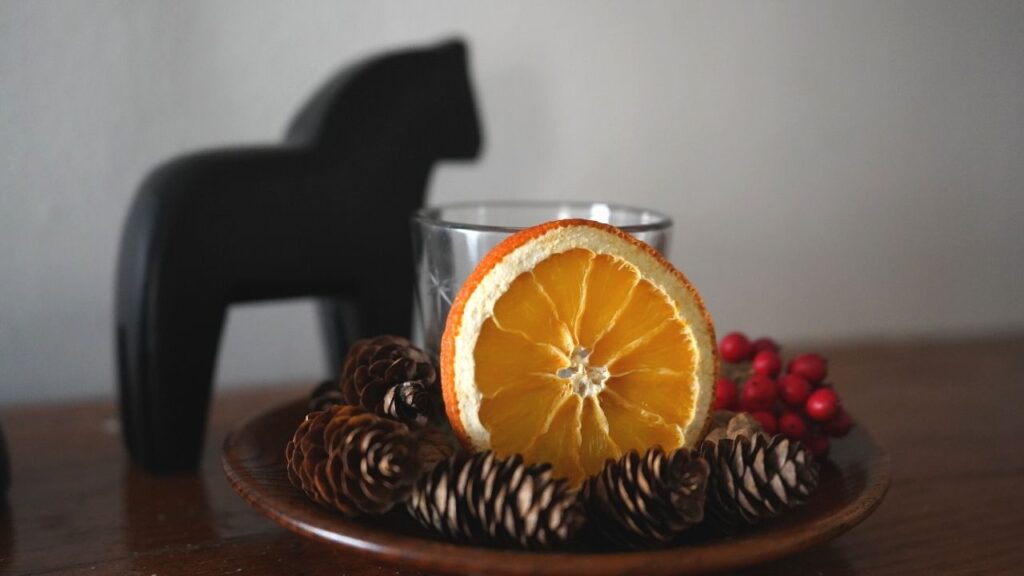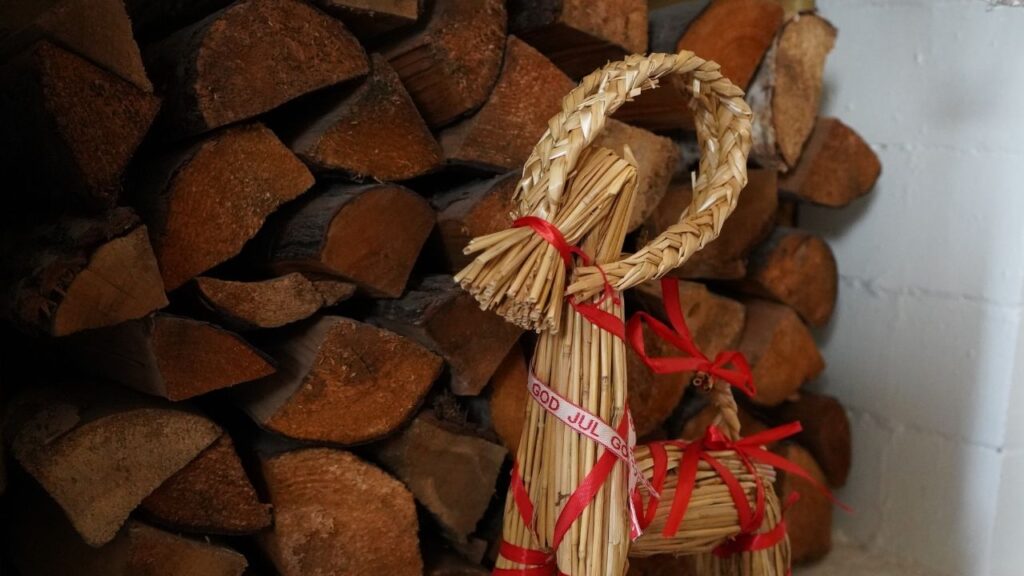 Does anyone else add garland to the bottom rail of their stair? I did this last year since we had a toddler learning to use the stairs and didn't want any obstructions on the handrail. I actually prefer the way it looks!
Our old Victorian farmhouse had the chimney capped before we bought it. So, until we have it rebuilt, our stockings will hang from the stair where Santa will still be able to find them. We made these cute Swedish woven paper hearts this year too which are essentially baskets that can be filled with chocolates.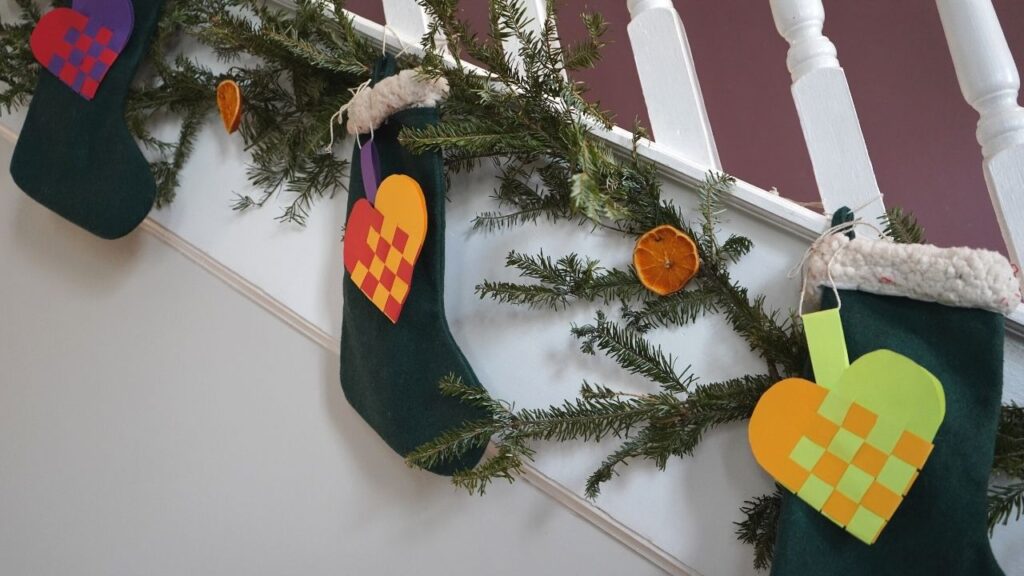 DINING ROOM
The ringing sound from Swedish Angel Chimes sounds like sleigh bells. These are so fun to use and are mesmerizing for adults and children alike.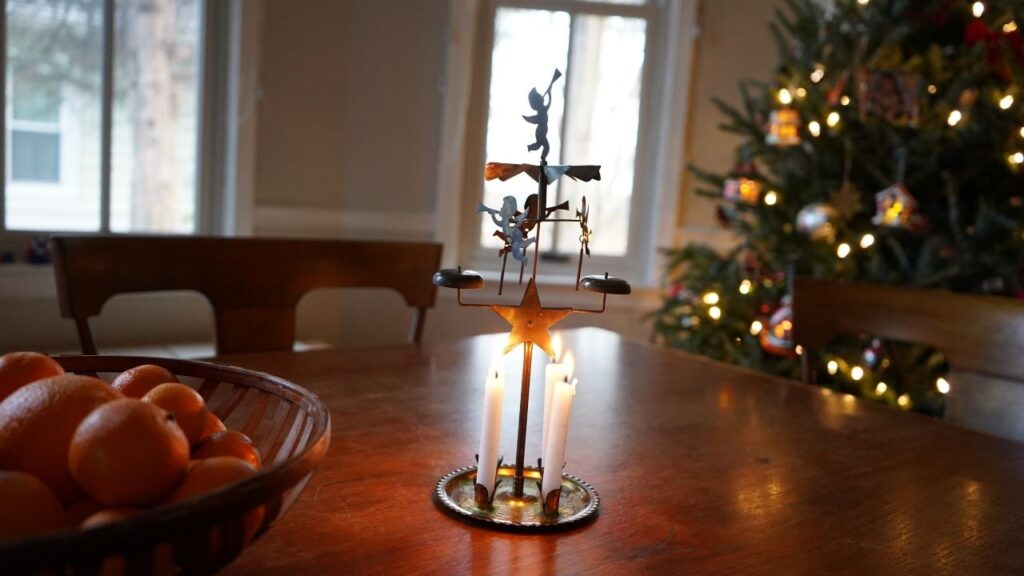 BREAKFAST NOOK & KITCHEN
In our breakfast nook and above the kitchen sink we added paper star lanterns. The glowing light adds a bit of hygge to these rooms and are festive without having to do much else.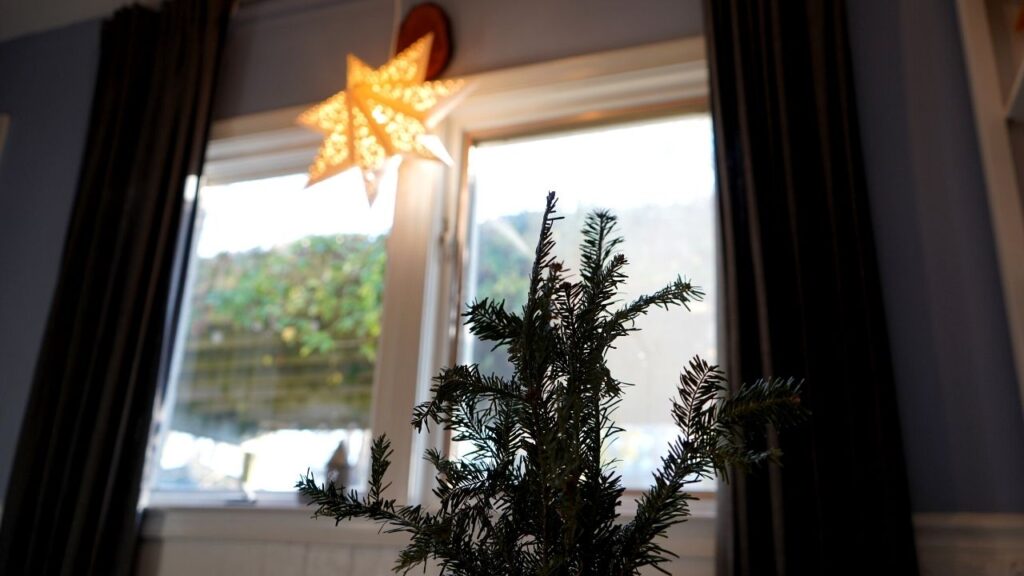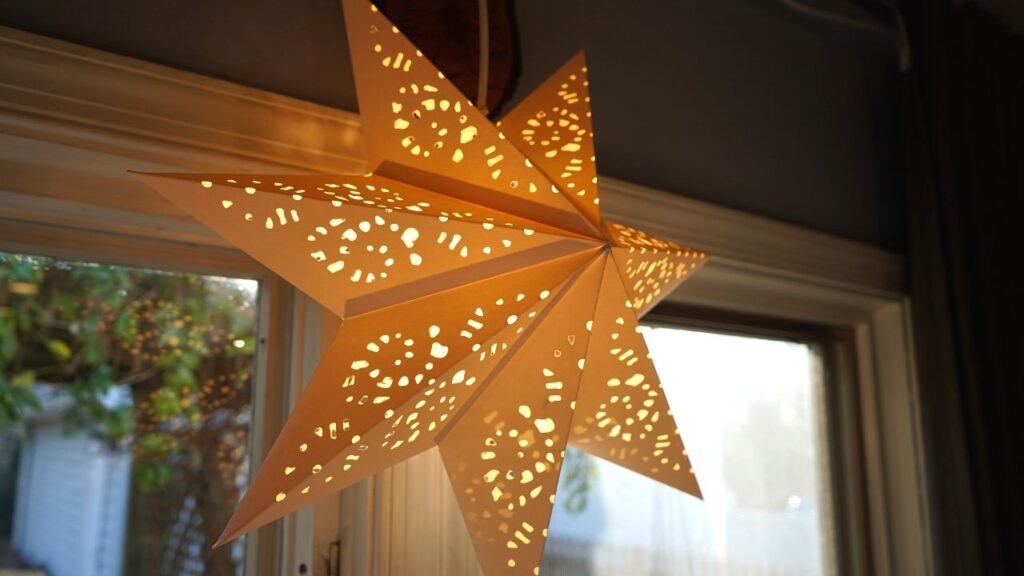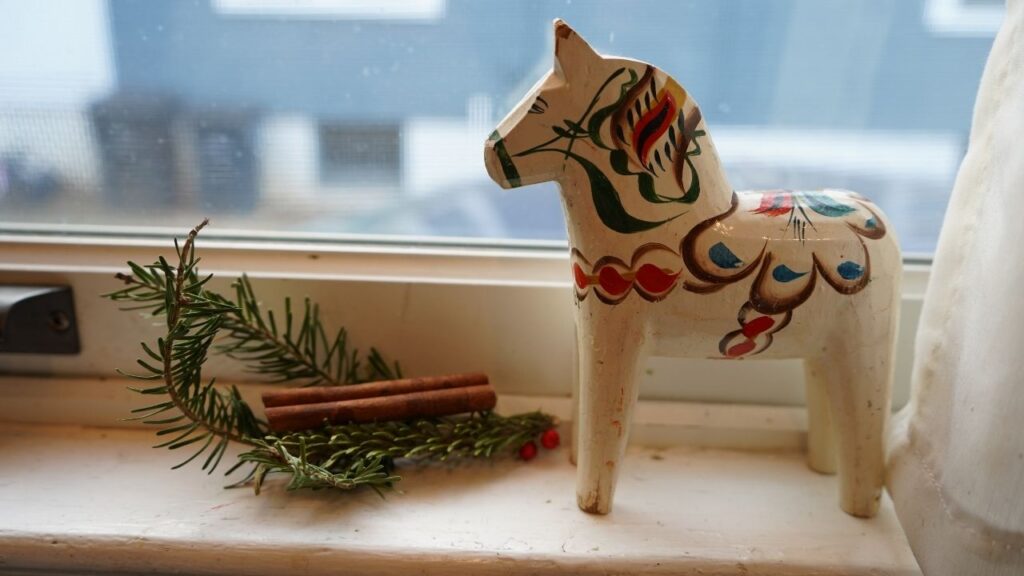 FRONT PORCH
Our wreath was also from Home Depot. It was just a simple green wreath with a bow. I replaced the bow with dried oranges and some red berries and black berries from our yard and our neighbors' (thank you!) plus a couple of cinnamons sticks.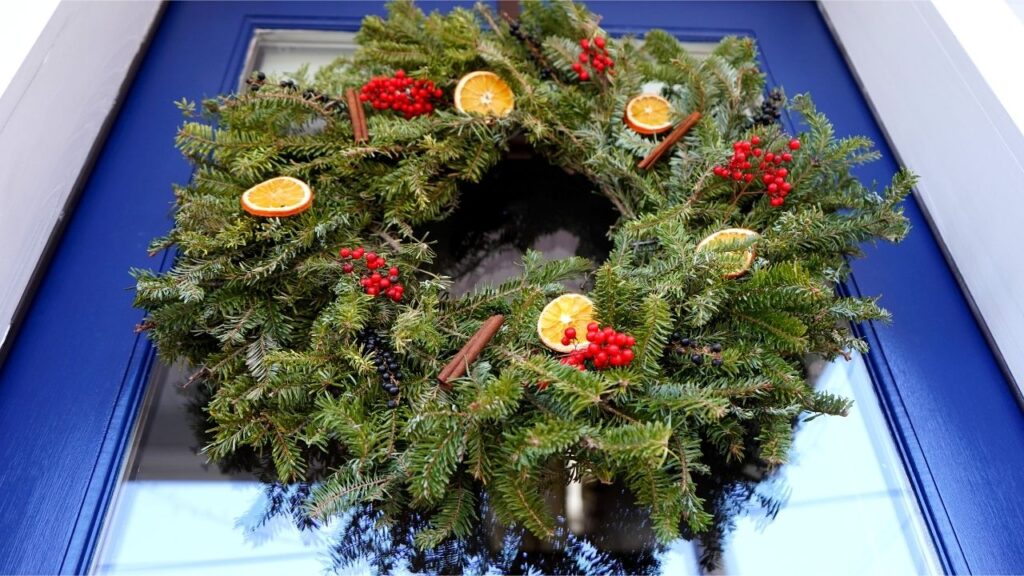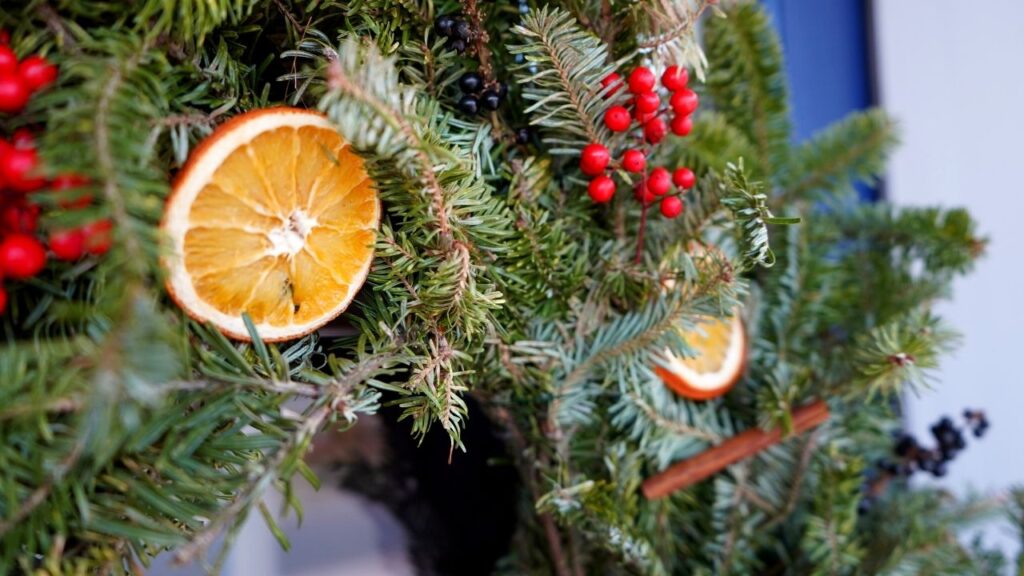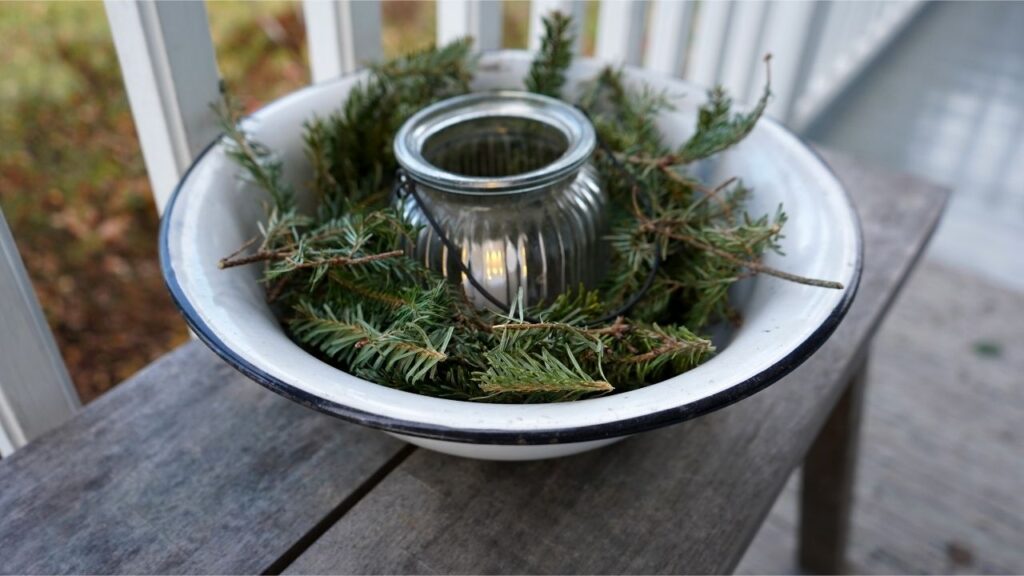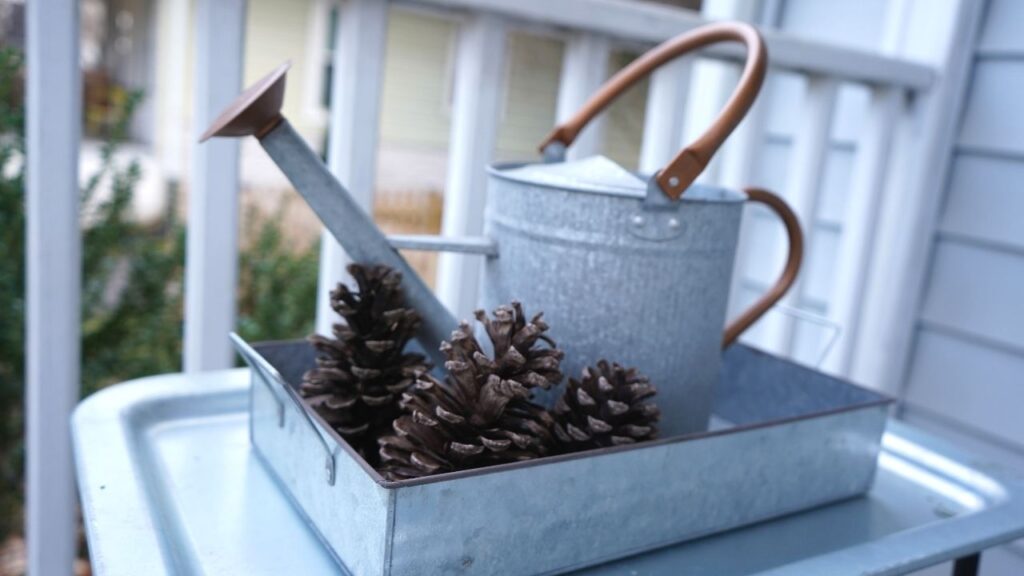 Happy holidays!
SHOP SCANDINAVIAN CHRISTMAS DECOR
---
MORE HOLIDAY IDEAS
Scandi Holiday Gift Guide | Scandinavian Style
How to Make Holiday Orange and Clove Pomanders