We revisit The Little Book of Hygge: Danish Secrets to Happy Living to share the 10 things that Meik Wiking recommends to make a hygge home. Use these tips to create this Scandinavian style coziness in your hygge home!
With the cold weather approaching and the nights growing longer it makes me crave coziness in our old house. Now hygge is something we appreciate all year long.
We gather with friends, spend summer nights by the fire, and go for long walks in the woods. But, there is something about the fall that inspires me to make some special touches as we move indoors for the colder seasons.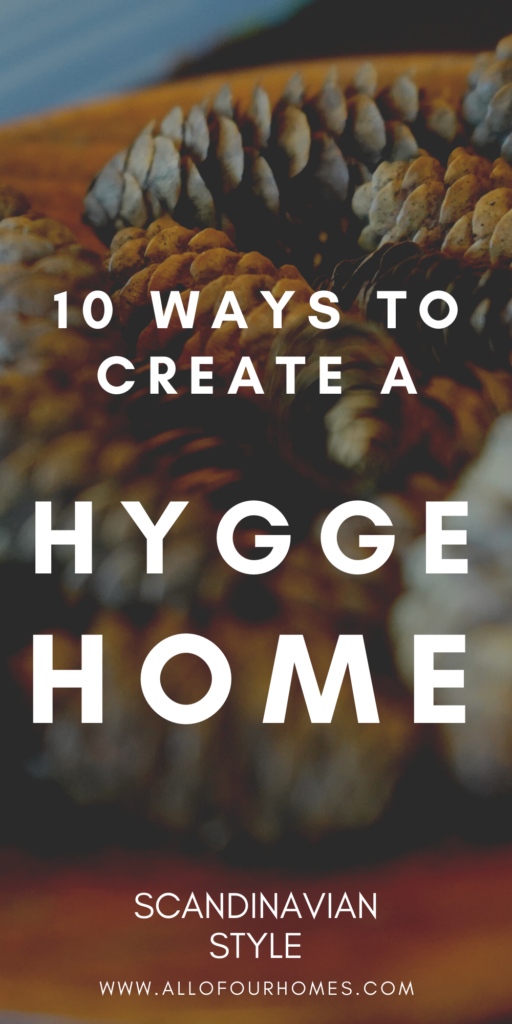 That's why I'm sharing Chapter 6 from Wiking's book The Little Book of Hygge. He lists ten items that will make your home more hygellig. There are even picture icons for each…and I love lists that are drawn up! We've done a full book review here.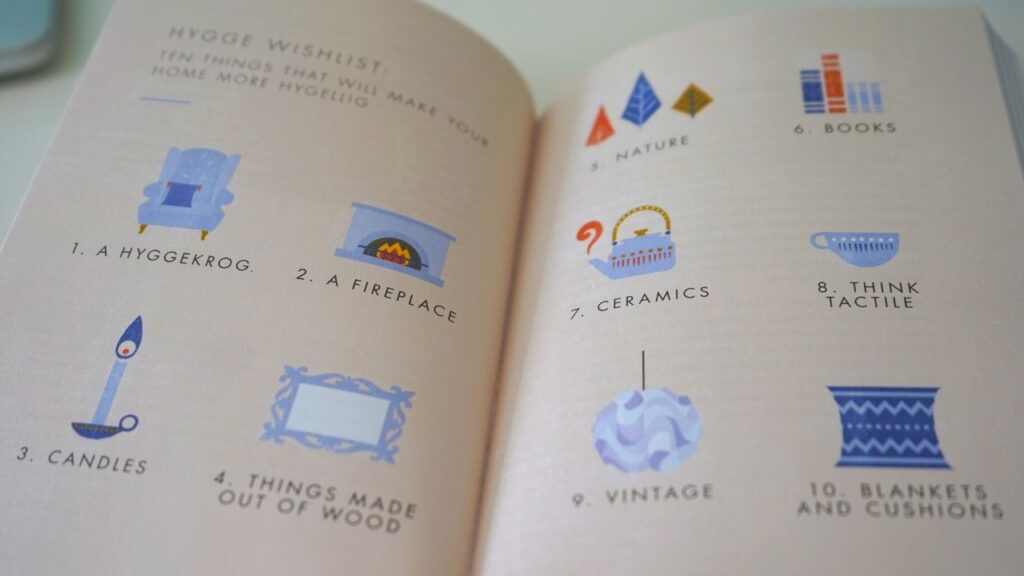 10 WAYS TO MAKE A HYGGE HOME
The ten ways to make a hygge home or a home more hygellig are simple. Most are things you likely already have around them home. Others are ones you could either collect or enjoy outdoors if you are restricted somehow by your house. For example, we do not have a working indoor fireplace but rather enjoy our chimnea fire pit outdoors.
1. A HYGGEKROG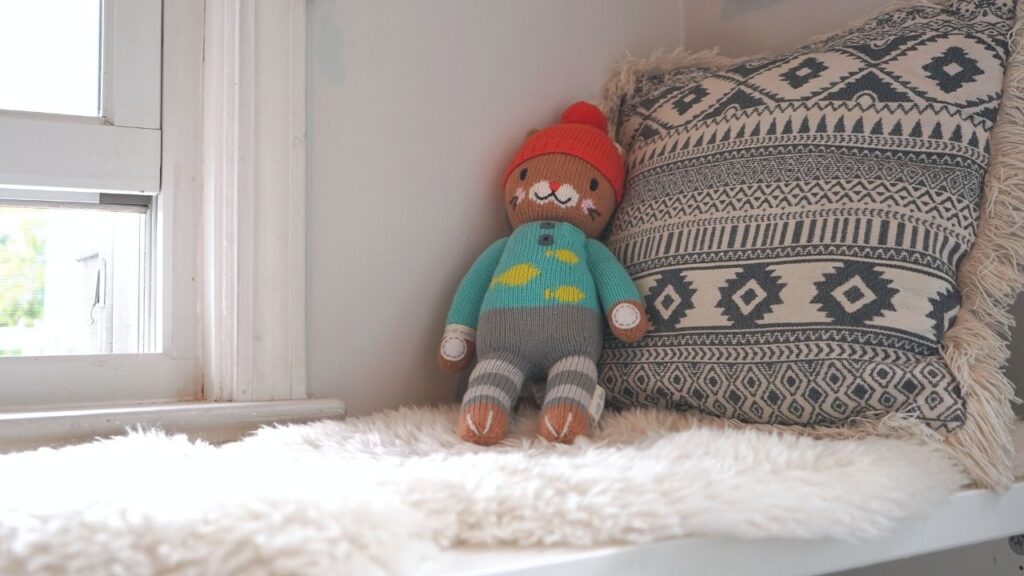 Wiking translates a hyggekrog as similar to "a nook". Any cozy seat with good lighting, perhaps natural lighting would work well. We are showing a child's window seat here that we set up as part of our Montessori Set Up in an Old House.
2. A FIREPLACE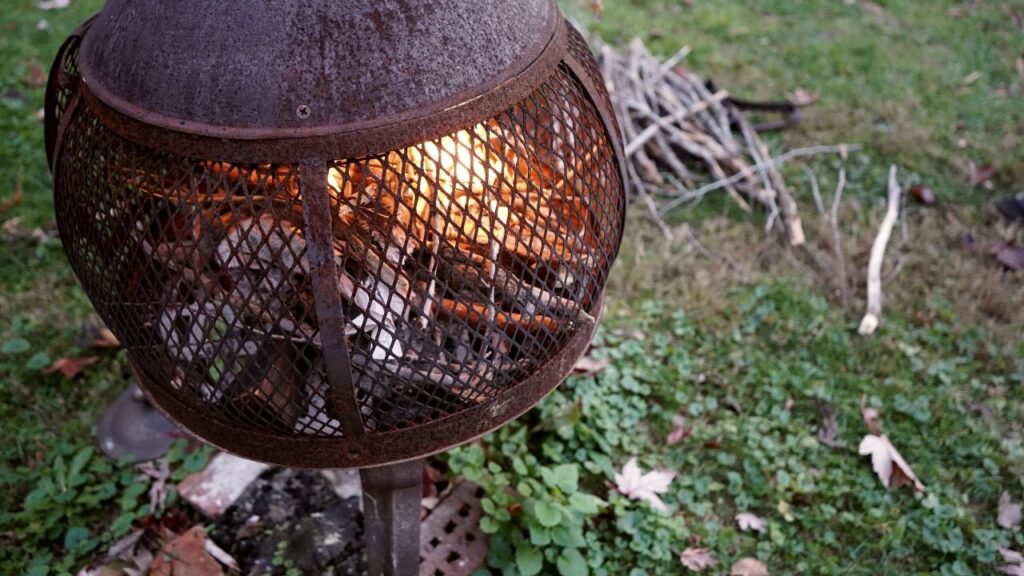 In our Folk Victorian farmhouse we have a fireplace, but the chimney was capped off at the roof during a previous renovation. We hope to open it back up again, but until then, you'll find us in the yard enjoying our chimnea. We really like our chimnea with it's 360 views but there are several great fire pit options which we review in Fire Pit in Backyard | Which One is Right for You?
3. CANDLES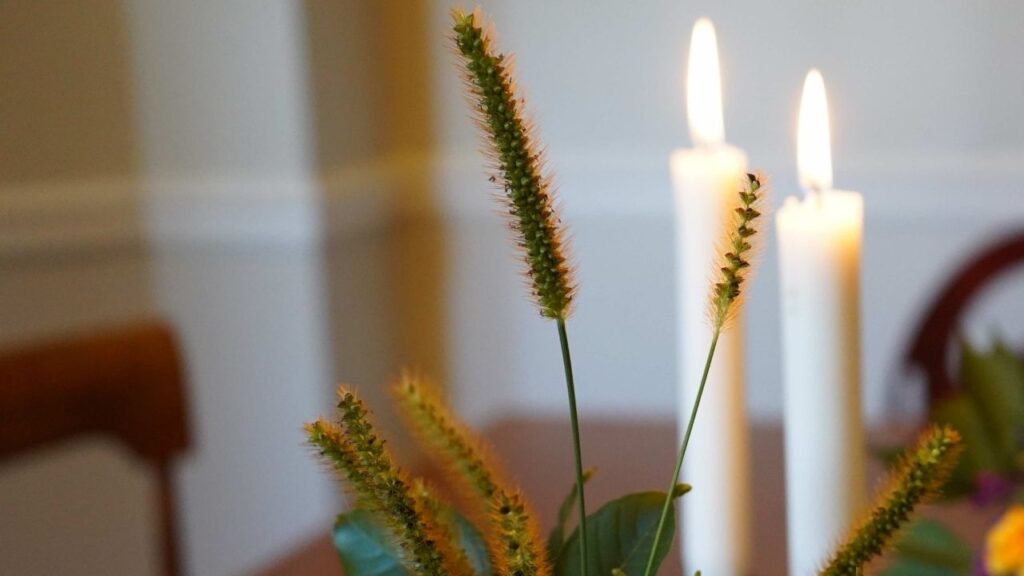 Lighting earned an entire chapter in Wiking's book…the very first chapter actually. With candles being at the center. Candles are "instant hygge" he says. No matter what season, candles are always welcome with their twinkling light. They also can be a simple replacement for not having an indoor fireplace.
4. THINGS MADE OUT OF WOOD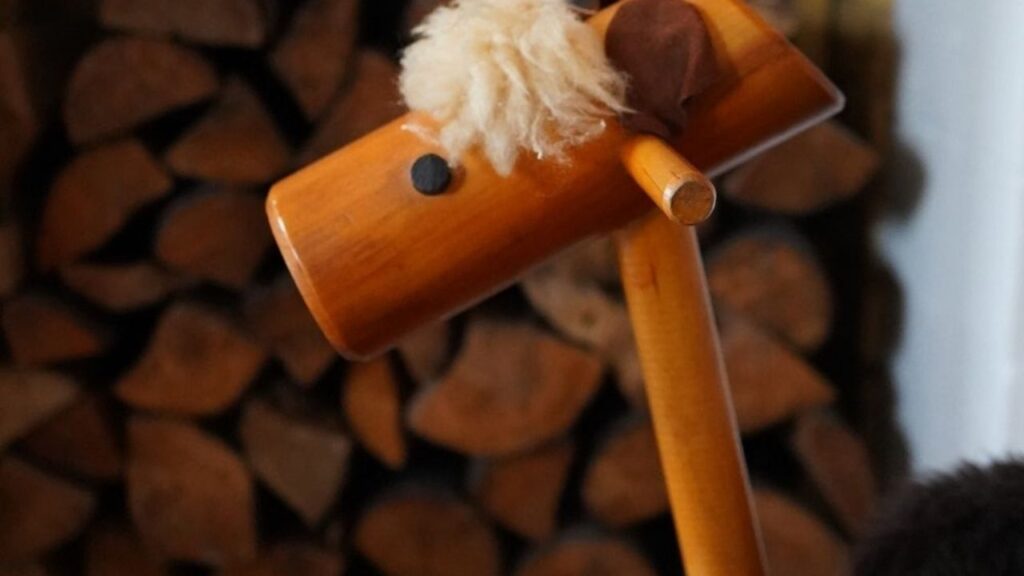 You can add wooden things to any home. Wood furniture, wood boxes, wood bowls, wood kids toys, even wood floors there are lots of ways to bring wood into your house. We stacked firewood in our non-working fireplace. Wood that you can feel is even better. Wiking says wood brings us closer to nature. If you'd like to see some wood kids toys we recommend look ash our Toddler Gift Ideas | Top 10 Gifts My Toddler Has Loved.
5. NATURE
Bringing in firewood is one idea, but there are all sorts of natural elements you can collect outside and add to your home. Consider a special place for these items, like a bowl or tray or even a pitcher like I have here. These items can change with the season if you wish, like pinecones for winter, and seashells during the summer. Stones, acorns, twigs, flowers, and leaves are some ideas. Our Farmhouse Fall Front Porch | Scandinavian Style has hygge ideas for the fall.
6. BOOKS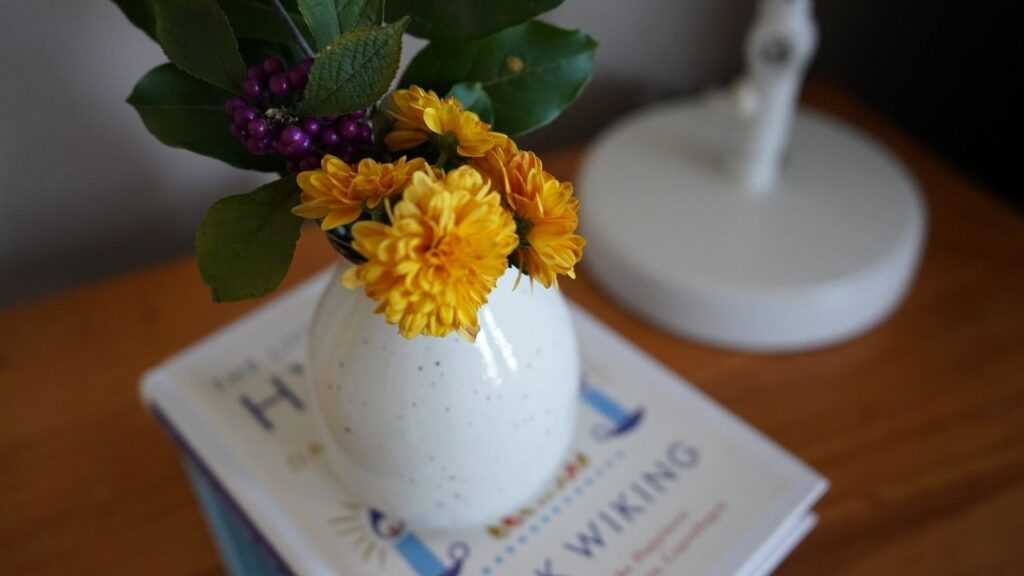 Ah yes, books. What is a Hyggekrog without a good book? I don't have much time to read these days, but I like sitting down with one of my cookbooks now and again to get some inspiration. Being an owner of a Folk Victorian house from 1905 I also have truly enjoyed reading A Field Guide to American Houses by Virginia Savage McAlester. You can see our full book review here How to Identify House Styles | Old House Tips.
7. CERAMICS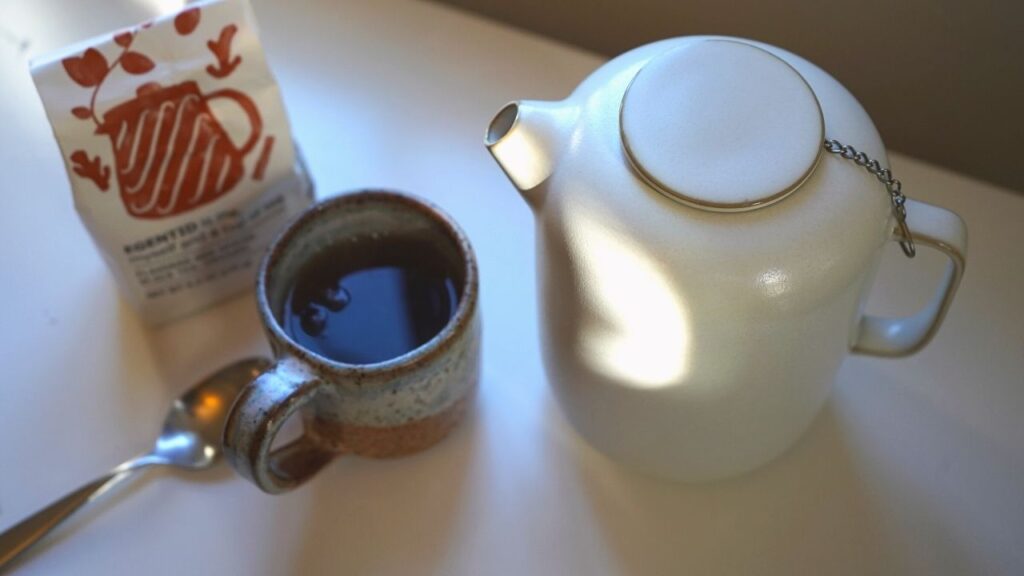 Most of the ceramics I have are gifts I've received. It makes them that much more special to use. You don't want a lot of ceramics, but just those that you love. Here I have a Sekki coffee pot from Ferm Living and a mug I bought from the artist at a market in New Mexico. A local favorite is It's Ok Clay which has gorgeous planters (botanic vessels).
8. THINK TACTILE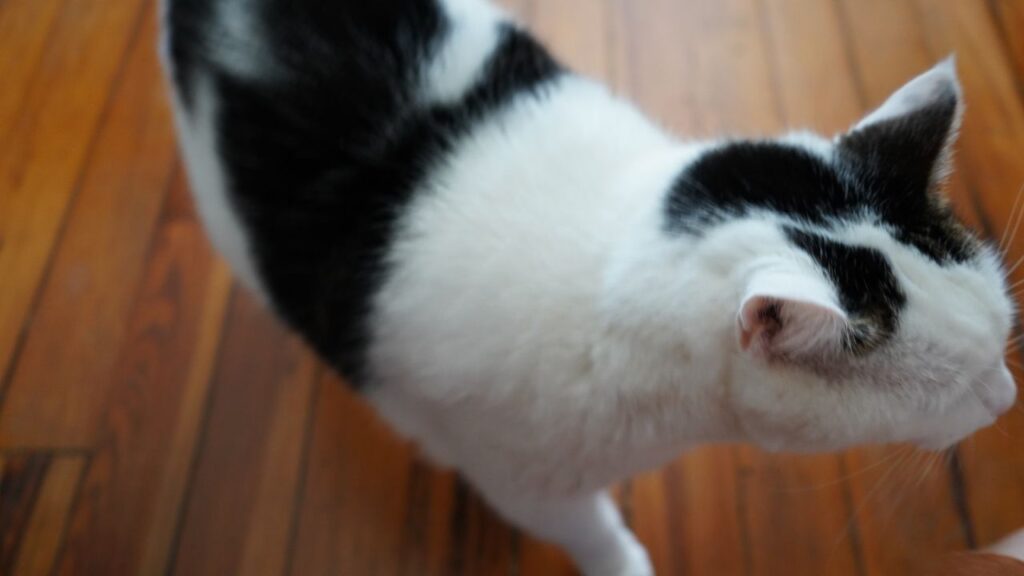 Touch and texture are important in a hygge home and many of the items on this list have those qualities. This is just a catch all for anything else that you add to your home…think of how it feels. A wood floor on your bare feet. A bronze door knob on your fingertips. Our sweet cat also seem hygge to me!
9. VINTAGE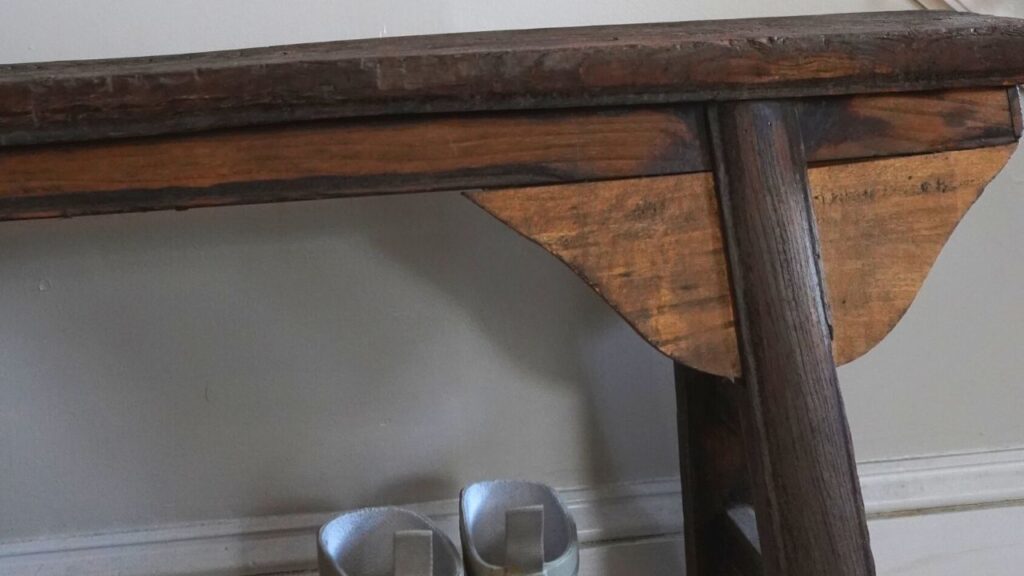 Our entire house is vintage! It's a Folk Victorian farmhouse style home from 1905 with old wood floors, tall windows with Victorian trim, and 5-panel doors with bronze knobs. Preserving these older antique elements is important to us partly because they are hygellig and make us feel cozy. We also have mixed in some antique furniture and decor along with more modern Scandinavian style pieces. You can see more of our Scandinavian Style Farmhouse here.
10. BLANKETS AND CUSHIONS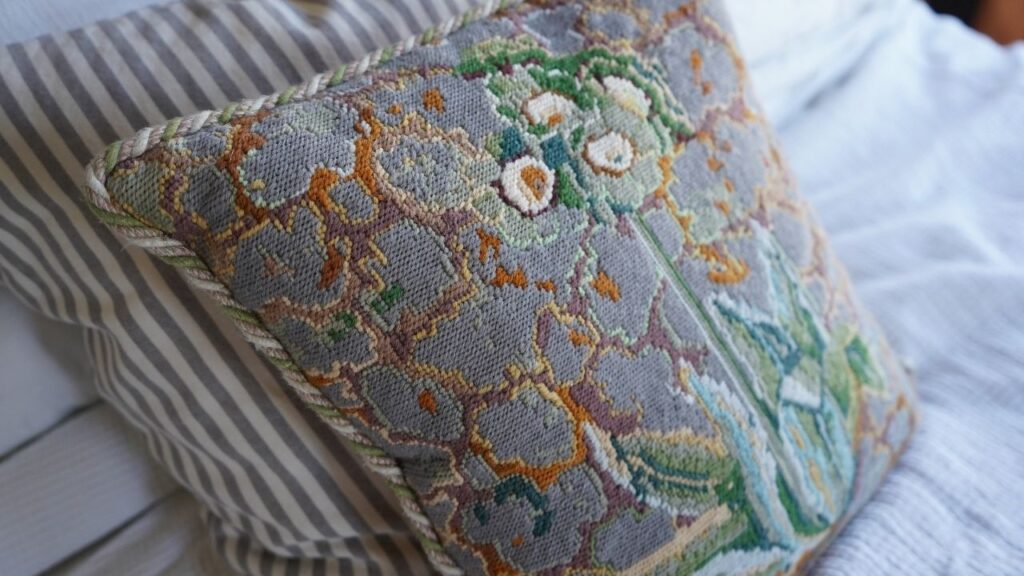 Nothing says cozy like a blanket! Blankets and cushions are an easy way to make a hygge home. Some of the most beautiful textiles I've seen are Scandinavian. You can add a Scandinavian touch to your home with a blanket or cushion. We have a handmade cushion shown here that a dear Swedish family member made.
---
MORE SCANDINAVIAN INSPIRATION
Simple Breakfast Ideas | Swedish Food at Home
Winter IKEA Grocery Haul | Swedish Food at Home