An easy do it yourself framed gift map that make a classy, meaningful, and budget friendly gift. Also a great idea for your own home!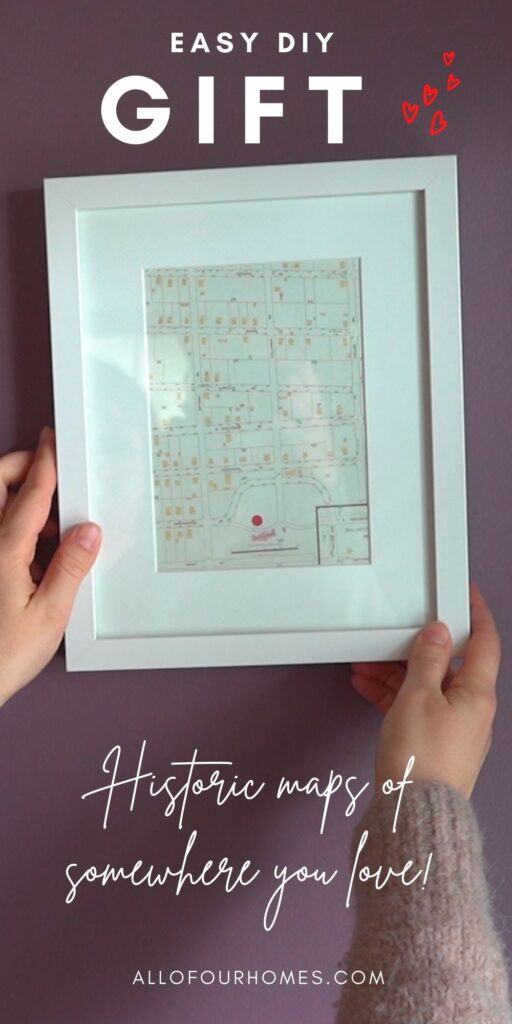 Looking for a meaningful gift to give someone? Need a gift fast? Want to give a classy gift that's budget friendly? This do it yourself gift map is so easy and budget friendly. You might even want to give the gift to yourself!
Using historic Sanborn fire maps you can make an easy DIY gift or just add some personal history to your own home.
---
SUPPLIES FOR DIY GIFT MAP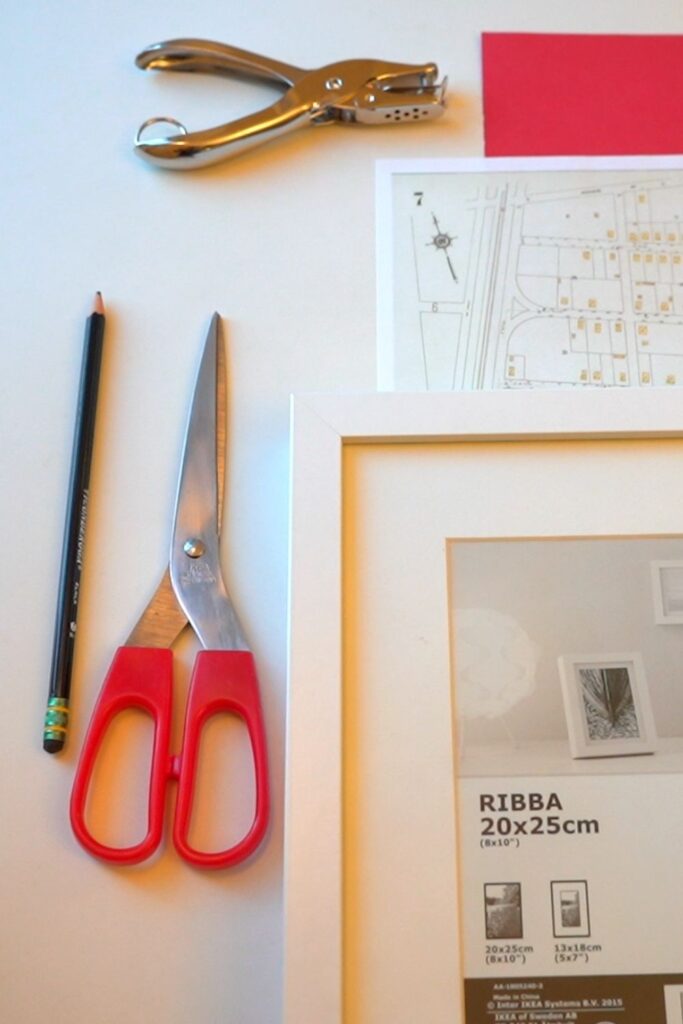 ---
HOW TO ASSEMBLE
Print out a historic Sanborn Map of your choosing. (see how to in our post How to Find Your House History using Sanborn Maps)
Trim printed out map to fit frame.
Hole punch red paper to get red dot.
Glue dot to paper marking desired location. (In our case it was a historic park our family loves to visit.)
Frame map!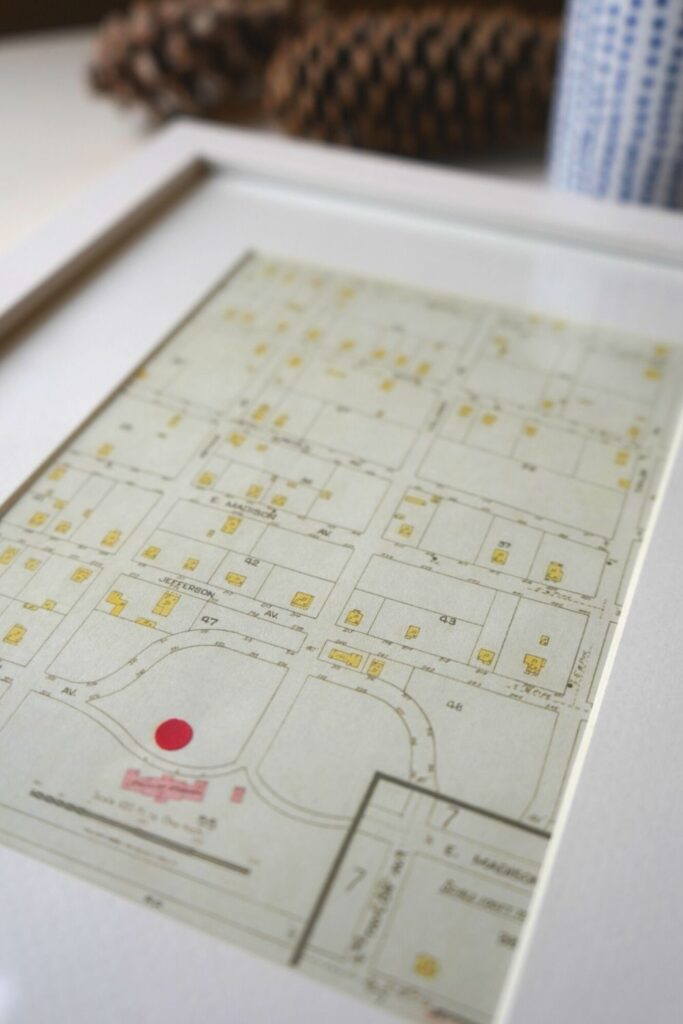 ---
This gift is great for a significant other – you can print a historic map of where you met, a favorite park (that's what we did!), or of your own address. Frame a map of your childhood home or town where your mom or dad grew up for a meaningful birthday gift. It makes a perfect housewarming gift too!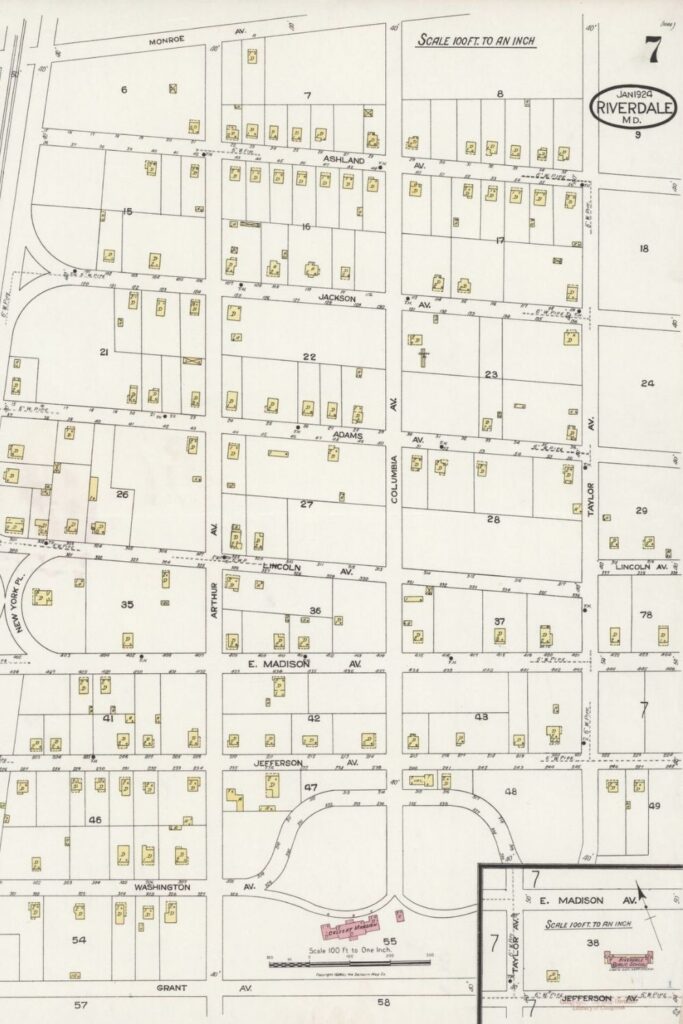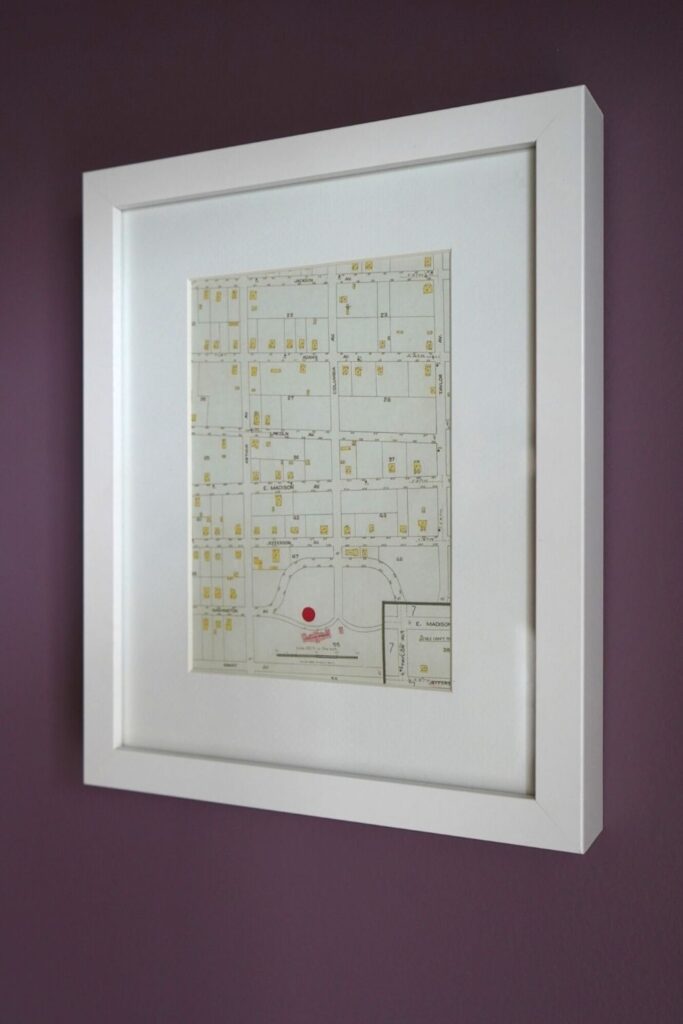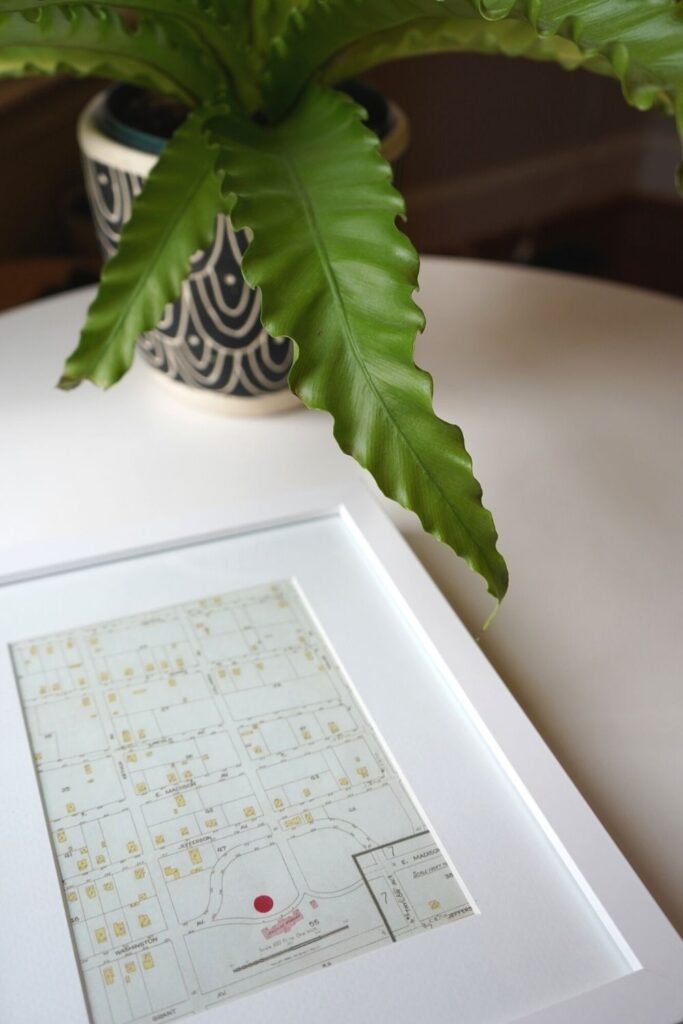 Can you tell I love that these maps are available online?! I first discovered them at our architecture library!
Make sure to watch our How to Find Your House History | Sanborn Maps video if you need step by step instructions to find these historic maps and download them for printing.