Looking for activities to do with your toddler or preschooler leading up to Halloween? In this video we share seven Montessori inspired activities that we've been doing with our toddler this October.
These are budget friendly, simple and quick to put together – see links below for the free Montessori based printables we used.
We focused on the letter "S" for many of these activities. There are so many "S" words for Halloween like spider, skull, scary, spooky, it was really fun to talk about them all.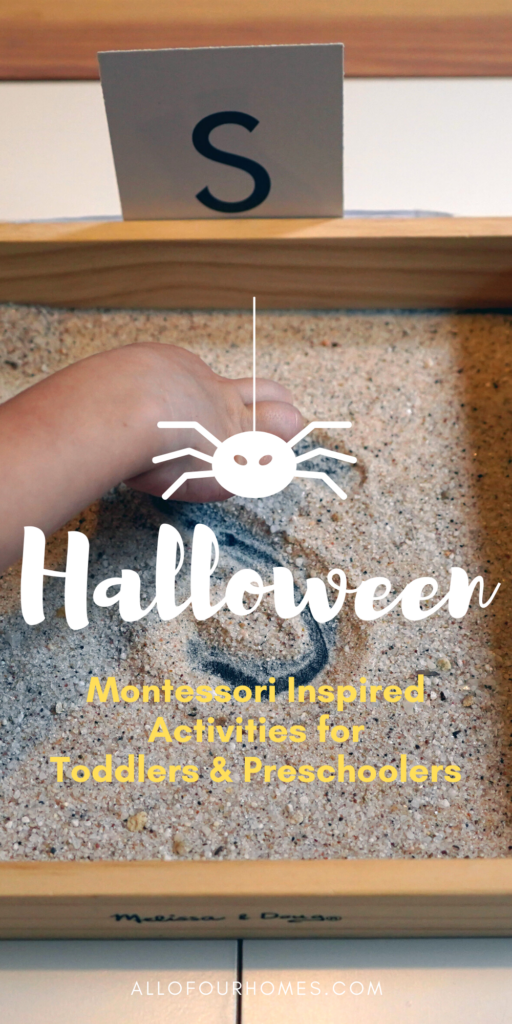 "S" is also a fun letter to learn how to write using the sand tray. We had an "S" scavenger hunt for objects that start with the letter "S" and then worked on an "S" do-a-dot from Living Montessori Now.
To practice math I sketched up a My Spider Book that I had seen online. It was pretty easy to make instead of printing it out. My son loved counting out the fingerprints for each spider.
The cotton ball ghost transfer activity was the biggest hit though. It kept my little one occupied for quite a few mornings. I was surprised to see that he took that tray out on his own to practice over and over again!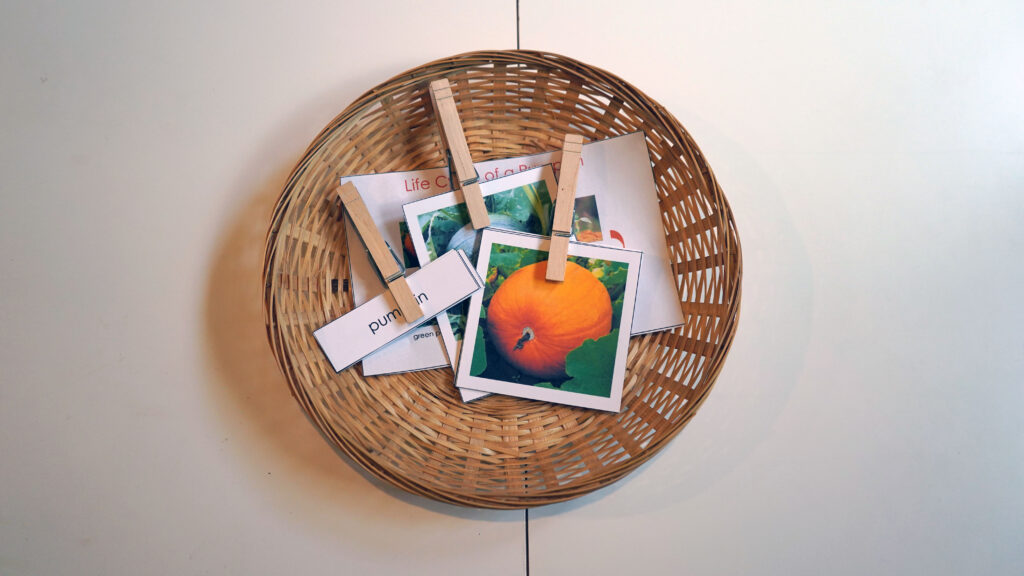 LINKS TO THE FREE PRINTABLES WE USED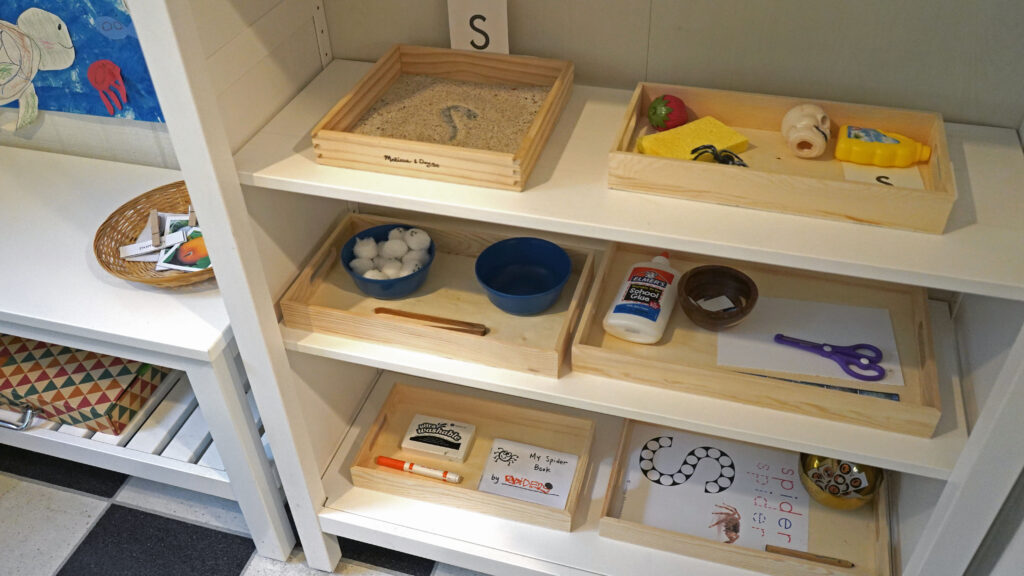 I absolutely love these wooden trays we purchased for our Montessori units. It took me a year to decide to buy them but now we use them nearly every day. My 3-year-old can pick them up and carry them on his own, they are so light and with the perfect sized handles for little hands.
I found him seated at his play table transferring "ghosts" before breakfast! We've also been taking trays outside to work on these activities while enjoying the beautiful fall weather.
SHOP THIS POST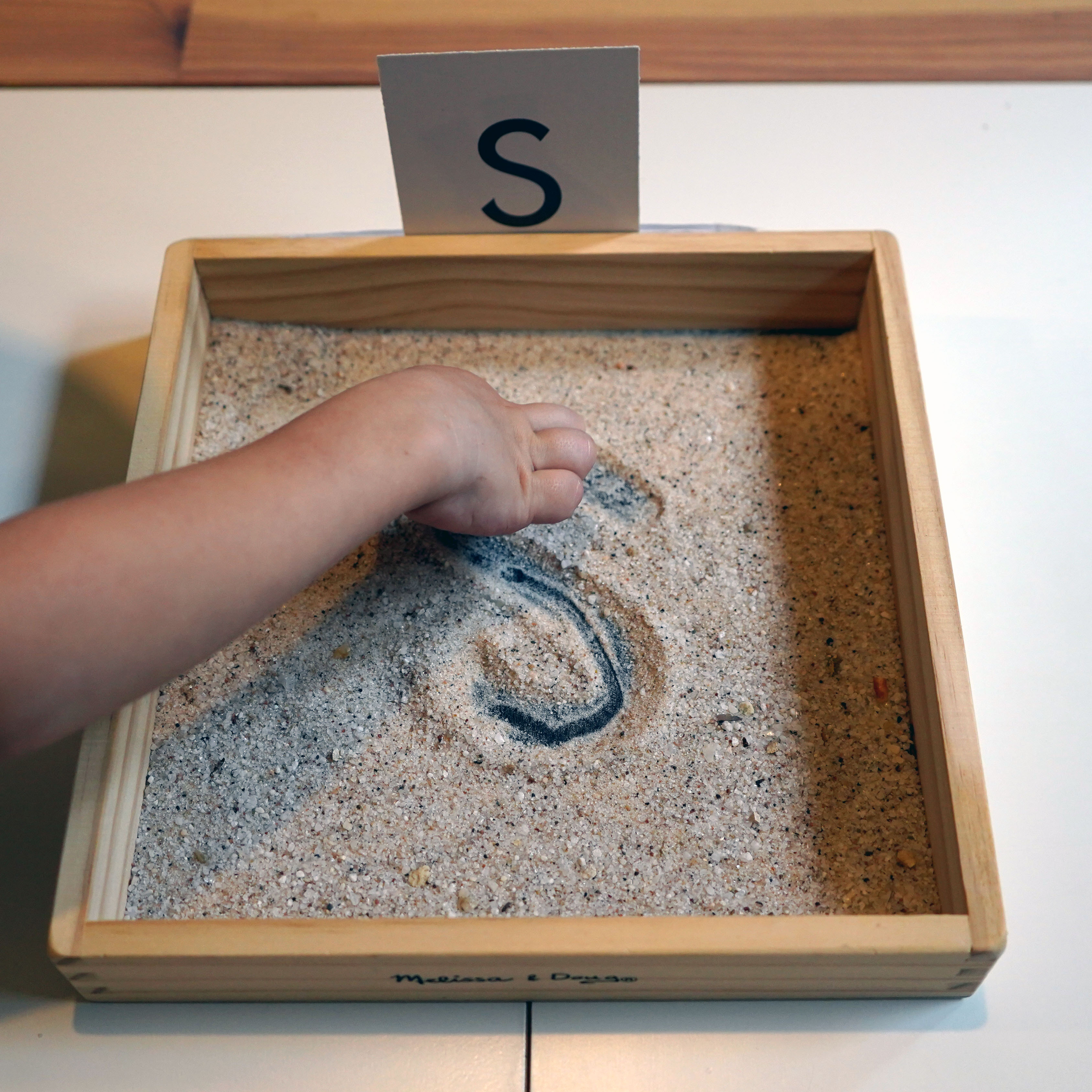 This post contains affiliate links.
---
MORE MONTESSORI INSPIRED ACTIVITIES
Continents of the World | Montessori Inspired Activities
Late Winter & Early Spring Simple Montessori Inspired Activities