Teach kids about our planet earth and the basics of geography with this simple Montessori inspired learning unit for land, water, and air.
These 6 Montessori inspired activities are budget friendly, simple and quick to put together – see links below for the free Montessori based printables we used.
In this video we share our easy to set-up Montessori inspired geography learning unit that introduces little ones to land, water, and air that make up our planet earth.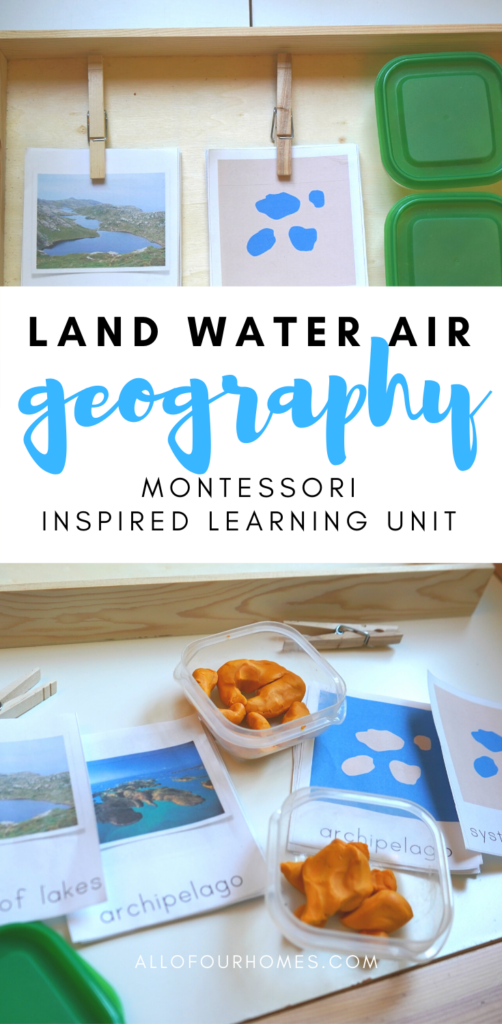 LAND WATER AIR TRAYS
We usually have 6-7 activities for our Montessori Units. Some need no introduction, like the sand tray which comes back fairly often. My 3 year old is getting pretty comfortable with the entire alphabet in capital letters now. So, looks like we'll start working on lowercase letters soon!
The Land Water Air jars are a fun activity to do outdoors. I suggest even collecting the water on a rainy day. We certainly make use of these Montessori inspired activities whenever we don't want to spend too much time in the thunderous outdoors.
Sorting activities can be with anything really. Pictures of ships, helicopters, and motorcycles would work too. I've even seen an entire learning units for Land Water and Air with vehicles.
Both of the landform activities are my favorite and my 3 year old quickly picked up on the terminology. You'll start to see islands and lakes in all the things you eat and yoga mountain poses take on a new meaning. I hope you enjoy these with your kiddo as well!
LINKS TO FREE MONTESSORI PRINTABLES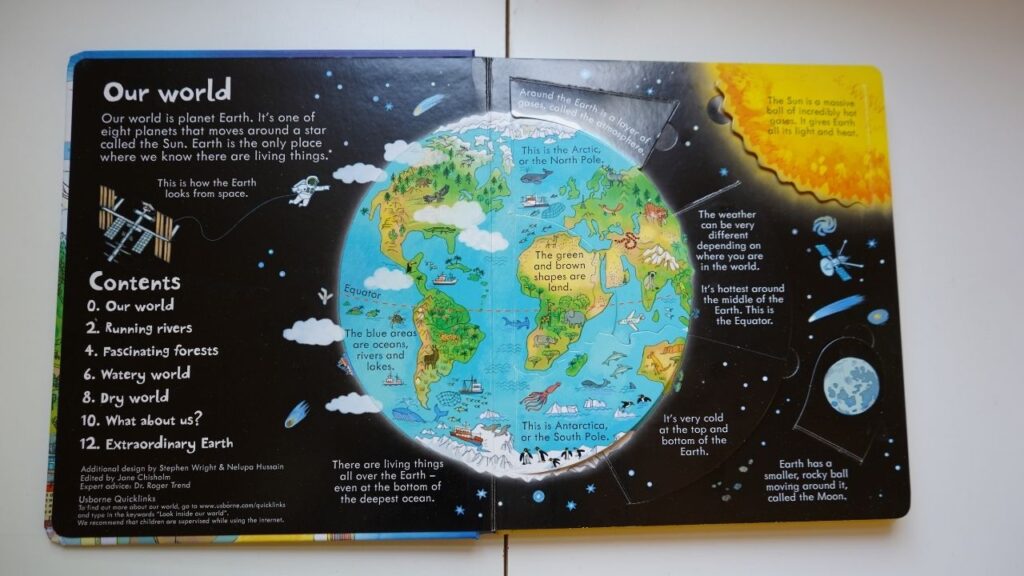 SHOP THIS POST
---
MORE MONTESSORI INSPIRED ACTIVITIES
Continents of the World | Montessori Inspired Activities
Halloween | Montessori Inspired Activities for Toddlers and Preschoolers
Fall | Montessori Inspired Activities for Toddlers and Preschoolers
Late Winter & Early Spring Simple Montessori Inspired Activities