Here is an easy vegan pancake recipe from our favorite vegan blog NORACOOKS.COM. This simple breakfast idea is great when cooking with kids.
It's nutritious, with tons of fruit and whole grains, plus it's such an easy vegan recipe even our toddler loves to help out!
WATCH THE VIDEO – VEGAN PANCAKES
If you haven't already realized we LOVE the recipes from NORACOOKS.COM She is our favorite vegan blogger and her recipes have become staples at our house. You can see our previous post 6 Best Vegan Recipes from our Favorite Vegan Blog for our favorite recipes from NORACOOKS.
Today we are talking about fluffy vegan banana pancakes. This is our go to recipe especially when we have extra ripe bananas in our house. Bananas, if they aren't eaten, we'll freeze and use in a smoothie or just mash up for this recipe.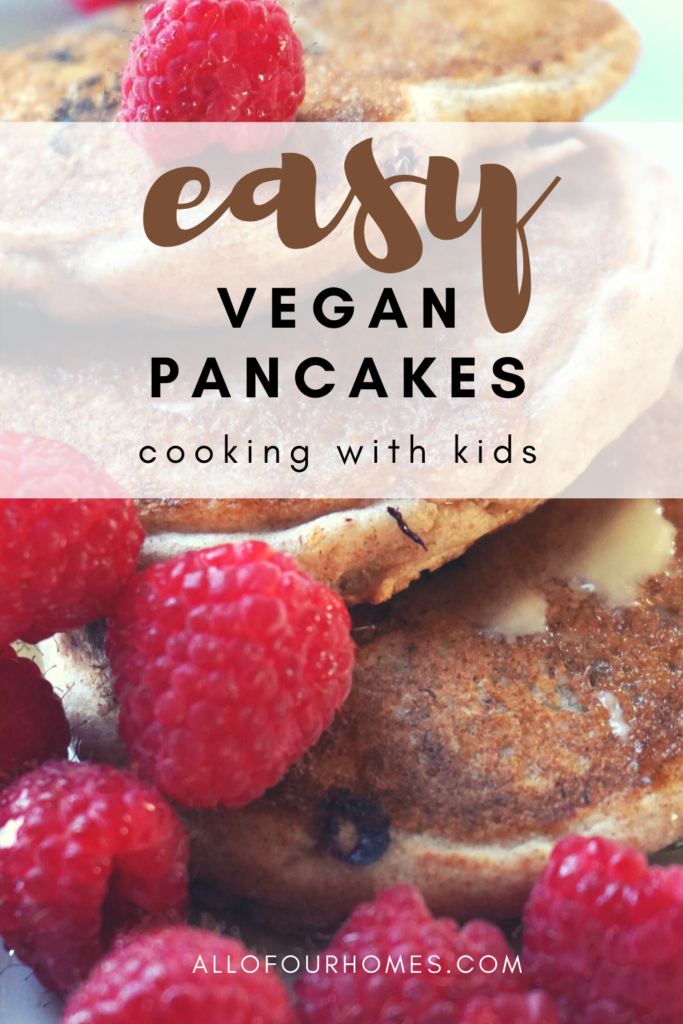 Our toddler loves to mash up anything really. So a recipe that mashes, pours, measures, and mixes, is like the ultimate kid activity. Plus cooking with your kids is a little bit of chemistry and a very Montessori. You'll of course want an extra banana or fruit on hand to feed any kid who has to wait for a pancake breakfast!
We've modified the recipe a bit. First we use whole wheat flour which I think gives these a heartiness that will keep you going until lunch. Then we use almond milk or oat milk instead of soy milk but I don't think I've noticed any difference with that substitution. However, we do tend to need about 1/4 cup more milk than the recipe calls for.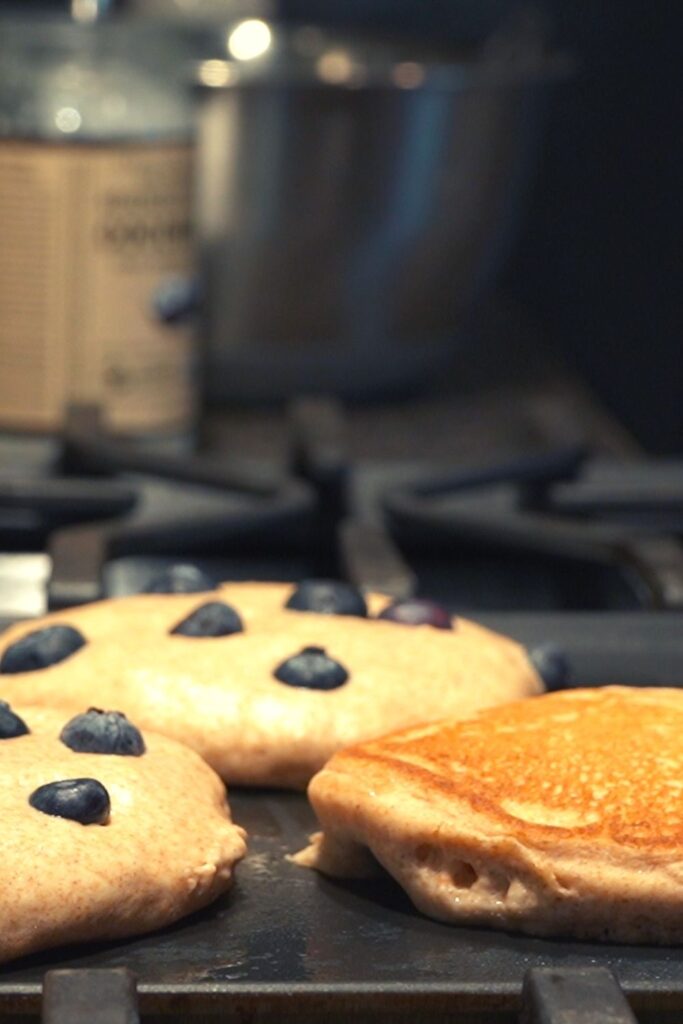 The last few times we've made these we've added blueberries, another fruit that has some stragglers at the end of the week which need to be used up. Then, we use coconut oil to fry them up which gives pancakes that crispy edge.
---
PANCAKE RECIPE
You can see the full vegan pancake recipe in our video or just click the link below to visit NORACOOKS.COM to see the full recipe and description.
FLUFFY VEGAN BANANA PANCAKES RECIPE
---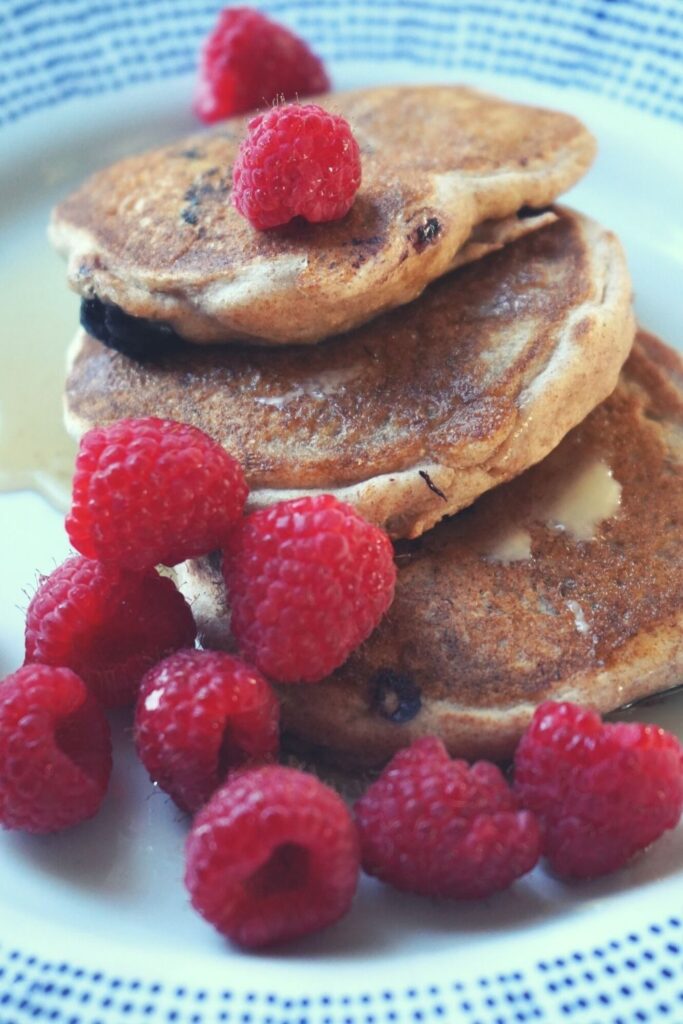 ---
MORE RECIPES
6 Best Vegan Recipes from our Favorite Vegan Blog