Teach young kids about the oceans of the world with these Montessori inspired geography activities. This toddler and preschooler Montessori inspired learning unit is budget friendly and simple to set up. We share links to all the wonderful free printable and online resources we used for this learning unit.
This Oceans of the World Montessori inspired learning unit is perfect for toddlers and preschoolers. It includes sensory play with water and seashells while also learning about the five oceans on our planet.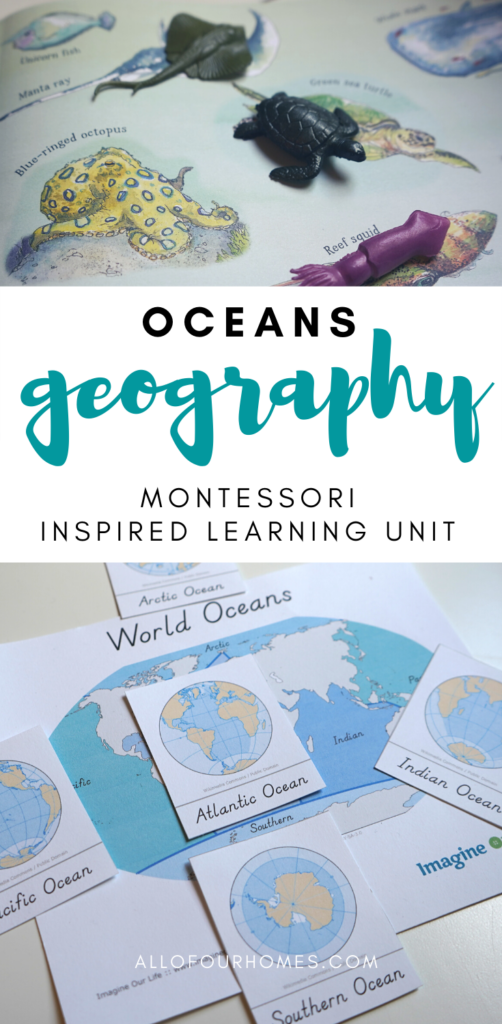 OCEANS OF THE WORLD TRAYS
There are 8 activities for this Montessori Unit. Usually we have 6-7 but there are so many to choose from when you are learning about the oceans!
Two of our trays have found objects from our own beach trips. Although you could introduce this unit anytime, I think after a trip to the beach, using your own collected seashells, makes it extra special.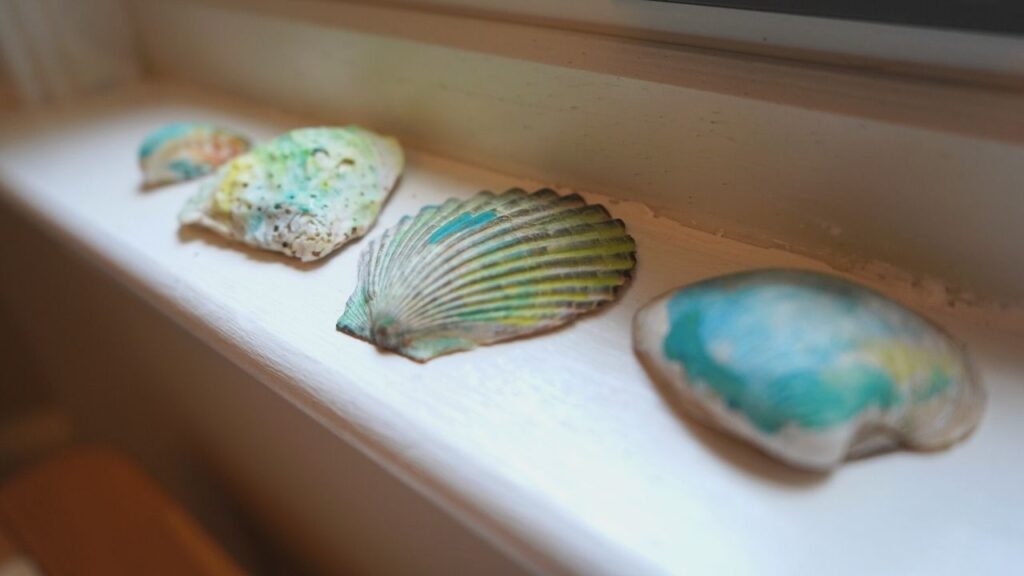 I spent some delightful years of my childhood in Florida where we collected and painted seashells. I still love to do it as an adult. You discover the varying textures and patterns of each type of shell when you paint them. Plus the sensory aspect of feeling the smooth or rough parts of a shell is fascinating for children.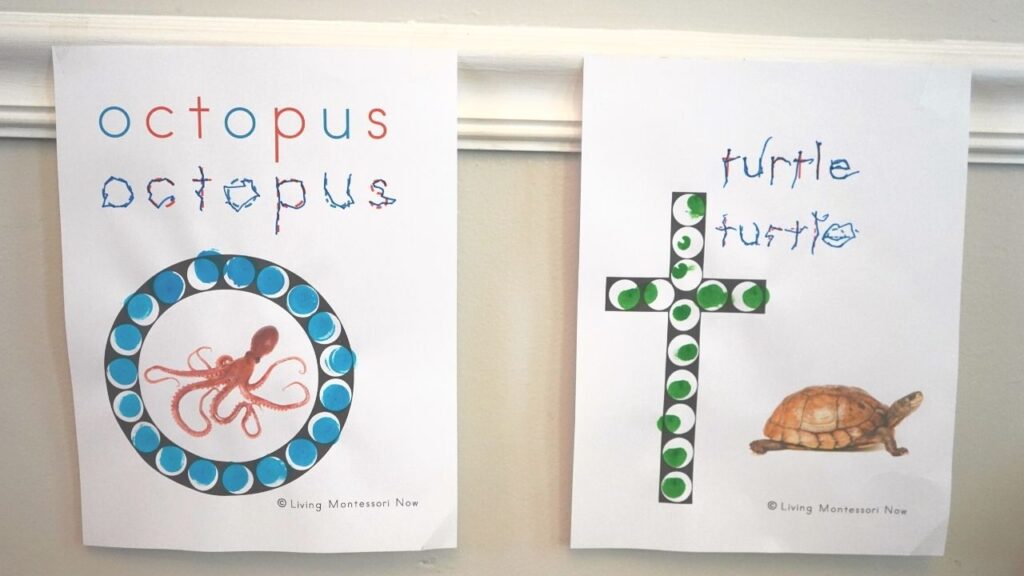 LINKS TO FREE MONTESSORI PRINTABLES
The Coral Kingdom by Laura Knowles is a book we picked up during a beach trip. The water color illustrations are just gorgeous. They are realistic, not cartoony-looking which is perfect for a Montessori lesson.
SHOP THIS POST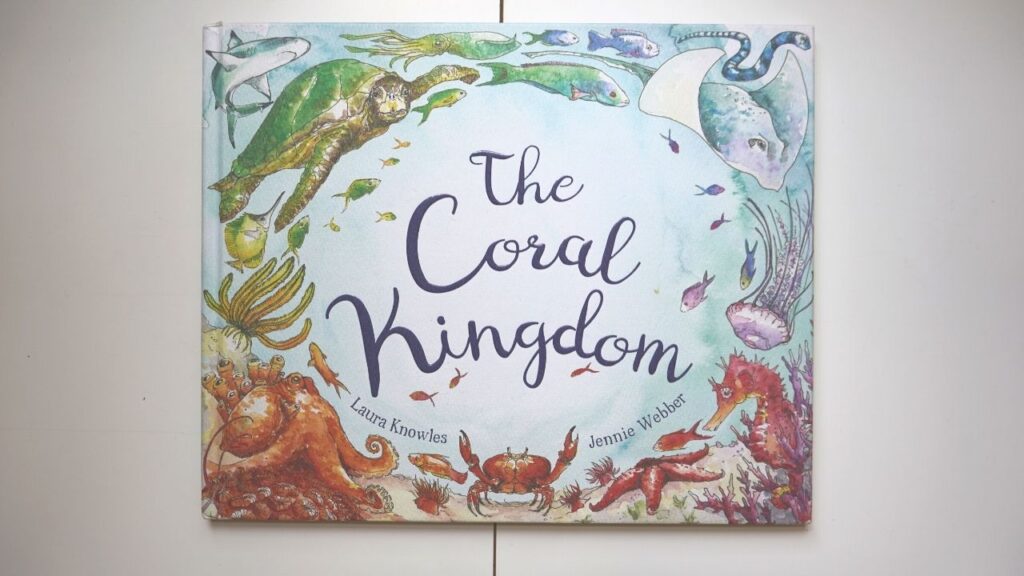 Plus the book advocates for taking care of the coral reef by using renewable energy. Something we're trying to support as we green our old Folk Victorian farmhouse…most of what this blog is about so check out the other posts in this blog if that's of interest to you too!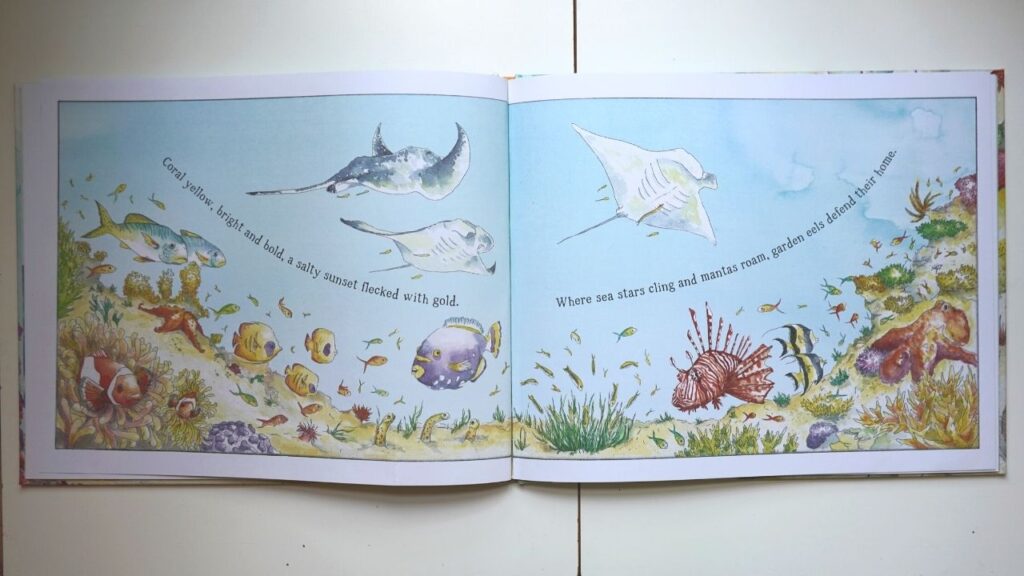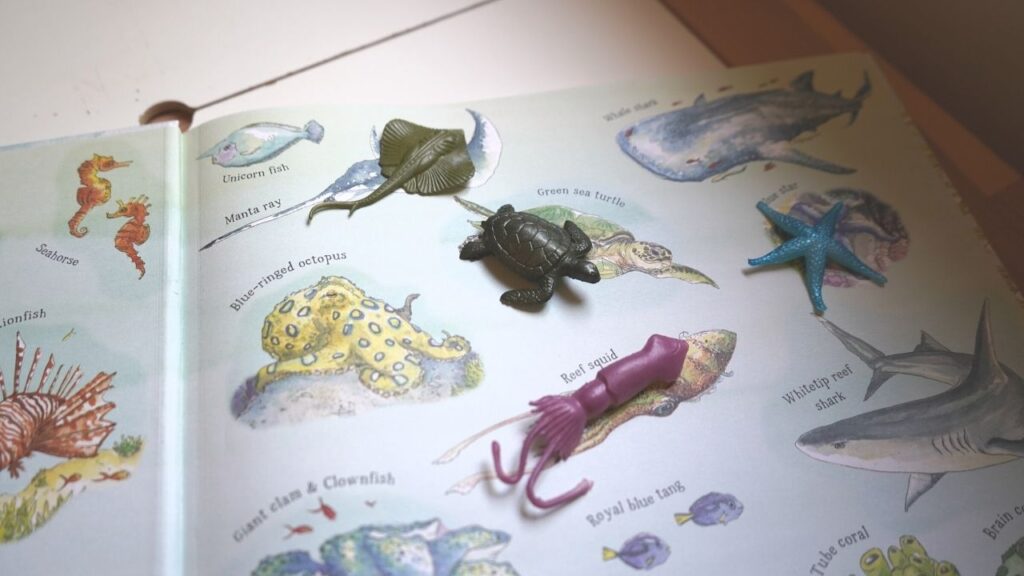 ---
MORE MONTESSORI INSPIRED ACTIVITIES
Continents of the World | Montessori Inspired Activities
Halloween | Montessori Inspired Activities for Toddlers and Preschoolers
Autumn/Fall | Montessori Inspired Activities for Toddlers and Preschoolers
Late Winter & Early Spring Simple Montessori Inspired Activities