Fall decor ideas that look good and taste great! Try these zero waste decorating ideas like pumpkins, acorn squash, pears, apples, sage and collard greens. Fall decor you can eat at the end of the season.
You can add pretty sage and collard greens to your fall potted plants for savory flavor to add to fall sauces and stews. We share the recipes we'll make when we eat up our fall decor!
Looking for decorating ideas for fall? Or maybe you've already done all your decorating but you're not sure what to do with the pile of pumpkins that you'll be left with?
We're happy to share with you some of our favorite recipes and a few new ones we'll be using to eat up all our fall decor. Even better is that all of these recipes are vegan or can easily be made that way. So, if you have dairy allergy or are looking for more plant based foods in your life these savory and sweet recipes are ones to add to your collection!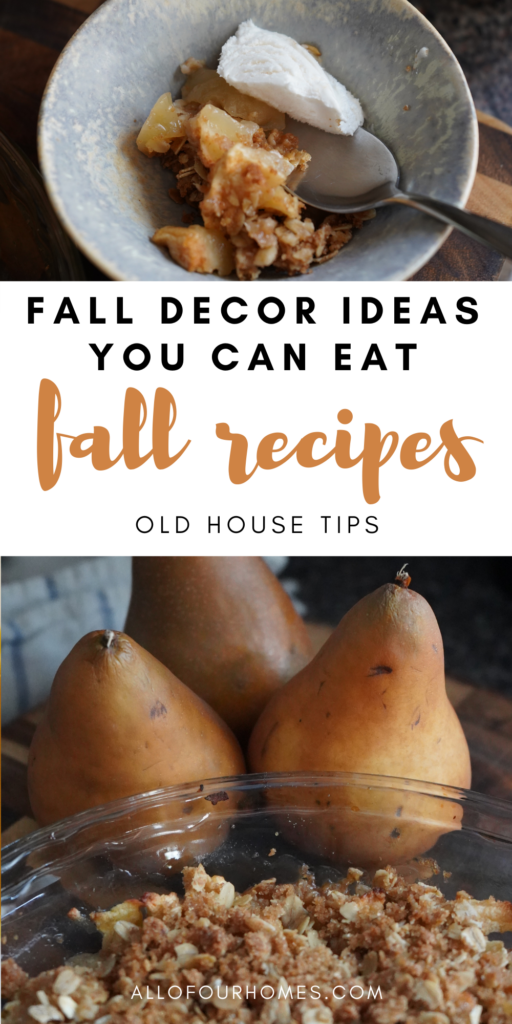 We keep decor very simple in our 1900s Folk Victorian house. Whatever the season, we follow the Scandinavian style of bringing in natural seasonal elements. For the fall the means acorn squash and pumpkins around our fireplace and mantle.
This year I brought in some maple leaves, red-orange mums, and purple beauty berry. You can see some of last years' fall simple floral arrangements in our Simple Victorian Farmhouse Fall Decor post.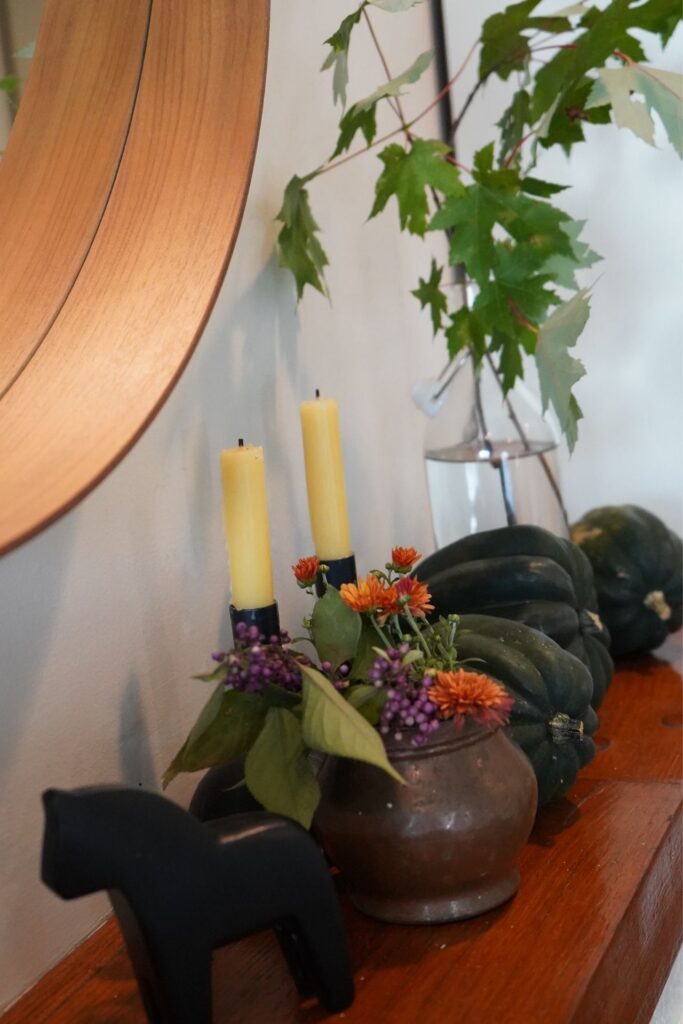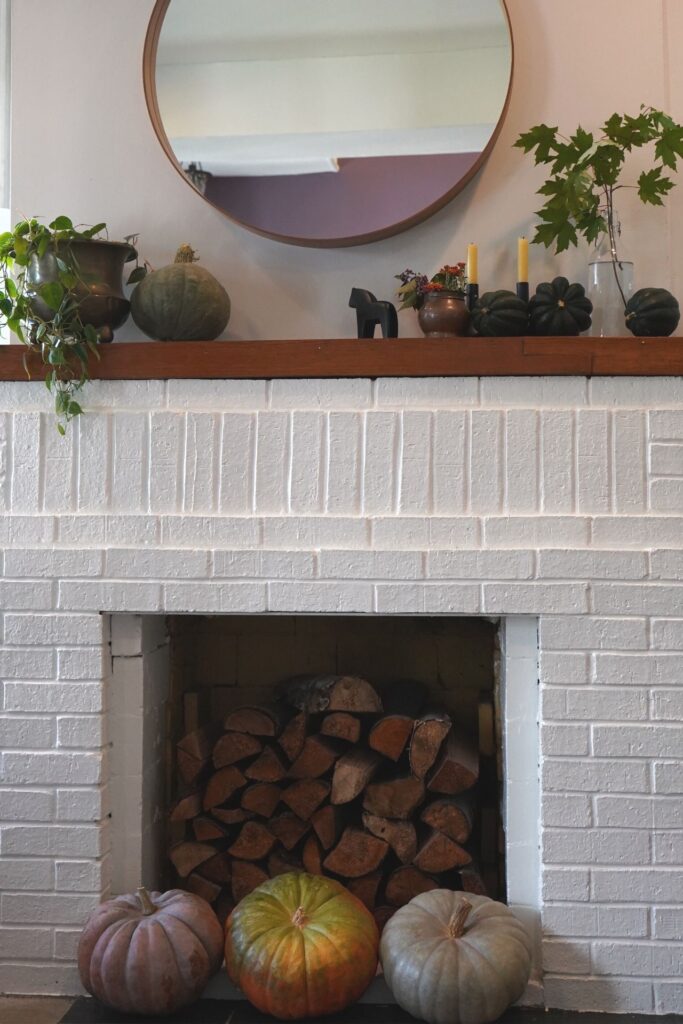 We also used some of these same elements in our Farmhouse Fall Front Porch | Scandinavian Style makeover this year. I've just moved the pumpkins inside to protect them from the cheeky squirrels that live in our yard and LOVE to feast on pumpkin. I've heard that a bowl of vinegar nearby will keep them away but I'll wait another week to test that!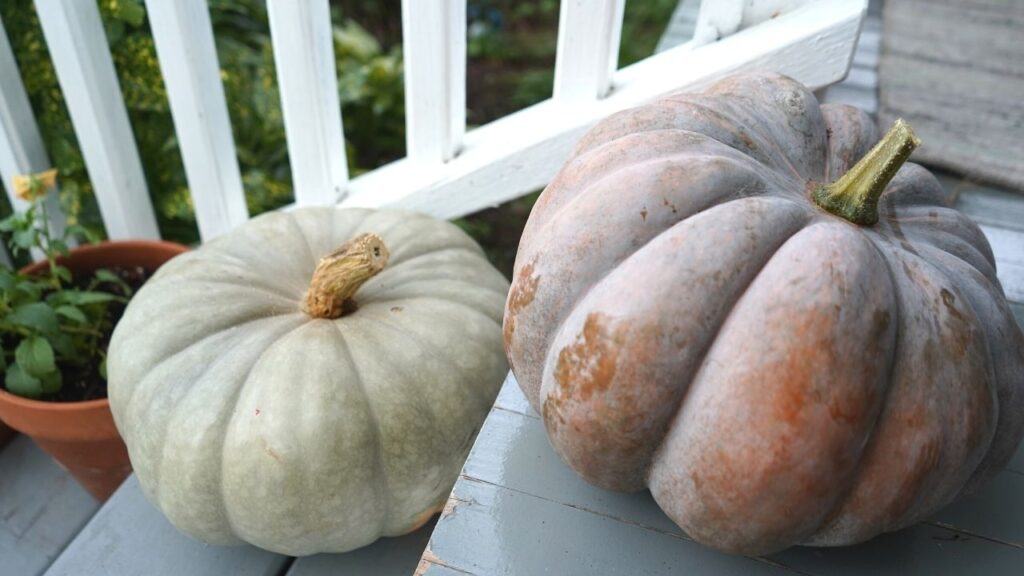 FALL DECOR YOU CAN EAT + RECIPES
ACORN SQUASH
RECIPE: Roasted Acorn Squash by Simply Scratch
Roasted acorn squash is drizzled with brown butter and crispy sage leaves. This is an easy side dish that is flavorful and beautiful! – Simply Scratch
I love the look of acorn squash, especially when you slice it to show off its pretty scalloped edges. Simply Scratch has an easy recipe for roasting acorn squash with the addition of sage, which we've also added to our fall pots on the porch. I cannot wait to try this recipe! One tip for cutting acorn squash is to cut the stem off first so that it lies flat. Then slice in half. Once you have a half you can slice that perpendicular to the ridges to give it that pretty scalloped edge.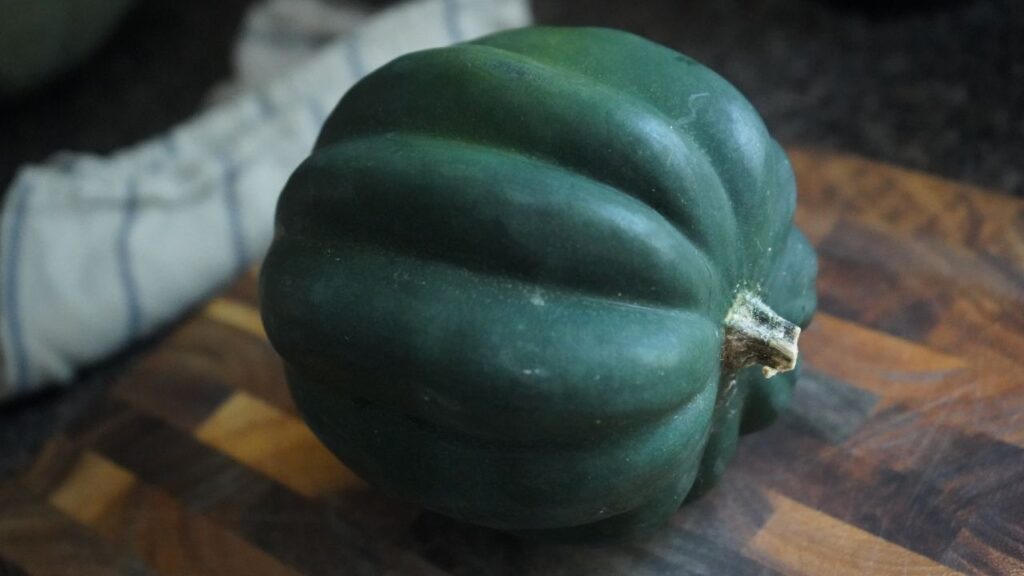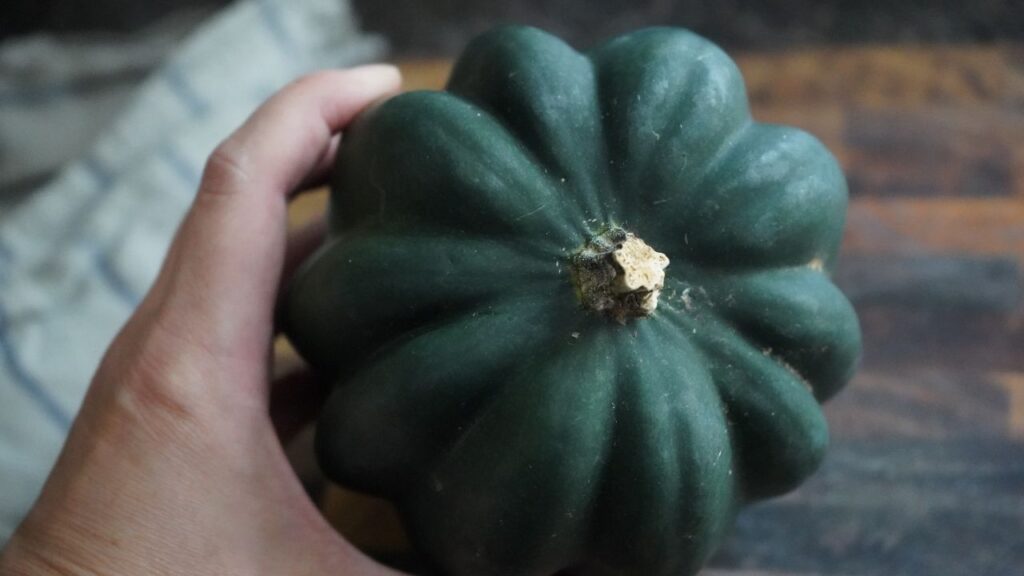 SAGE + COLLARD GREENS
RECIPE: Quick Collard Greens by Cookie + Kate
These collard greens are quickly cooked in olive oil and finished with a squeeze of lemon juice. You're going to love these healthy, vegetarian collards! – Cookie + Kate
Collard greens are sooooooo good for you. In hopes of eating healthier I planted some right on our doorstep! This recipe by Cookie + Kate is so versatile which means you can add this as a side to pork chops or vegan lasagna or throw them on top of black beans and rice. And any recipe that has quick in the title works for me!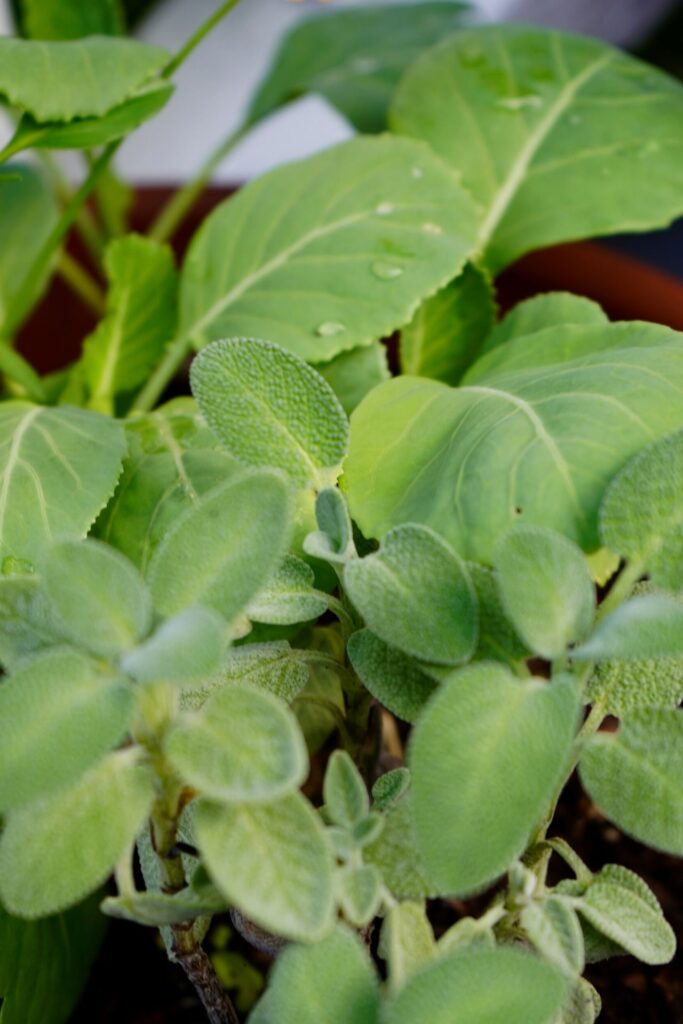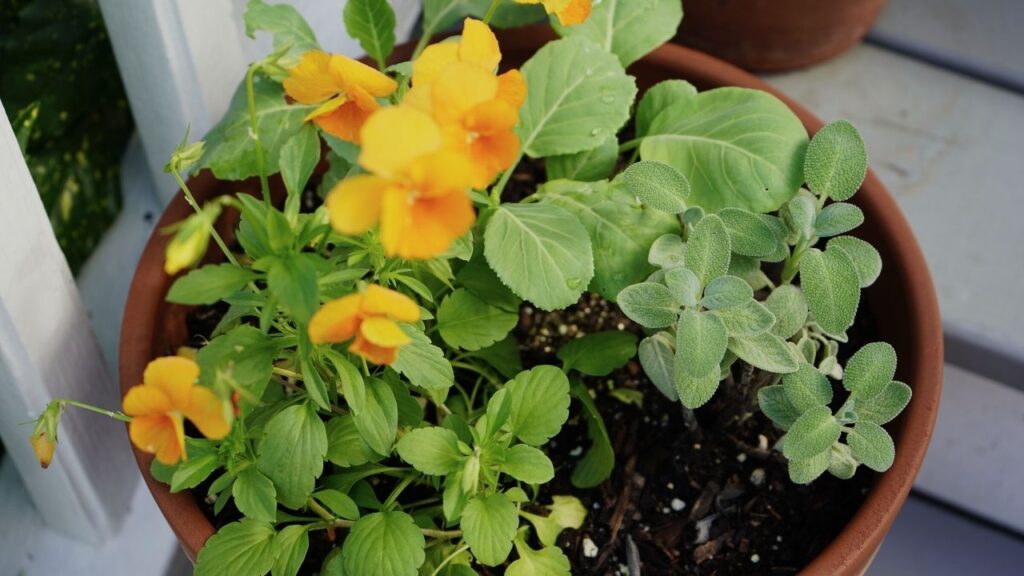 PUMPKINS
GUIDE: A Guide to the Best Types of Pumpkins by The Spruce
If you've ever wondered about which pumpkins are good to eat, this extensive guide from the Spruce will help you out. Good news is that most pumpkins are great to eat! One tip is to use your pumpkin carving set to cut them up into oven-roastable sizes.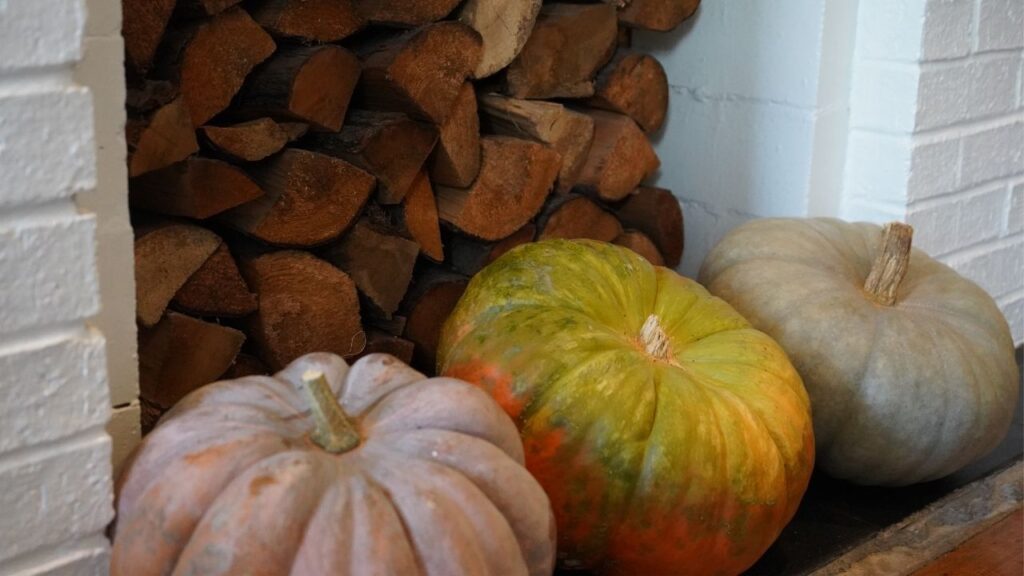 RECIPE: Creamy Roasted Pumpkin Soup by Cookie + Kate
I made this recipe last year and it blew me away. It's so delicious. There is nothing like roasting your own pumpkin, so if you like the taste of pumpkin you need to try it! I also love that it is an entire savory meal, not just a sweet treat. This with some crispy sage on top is what I'm looking forward to in November.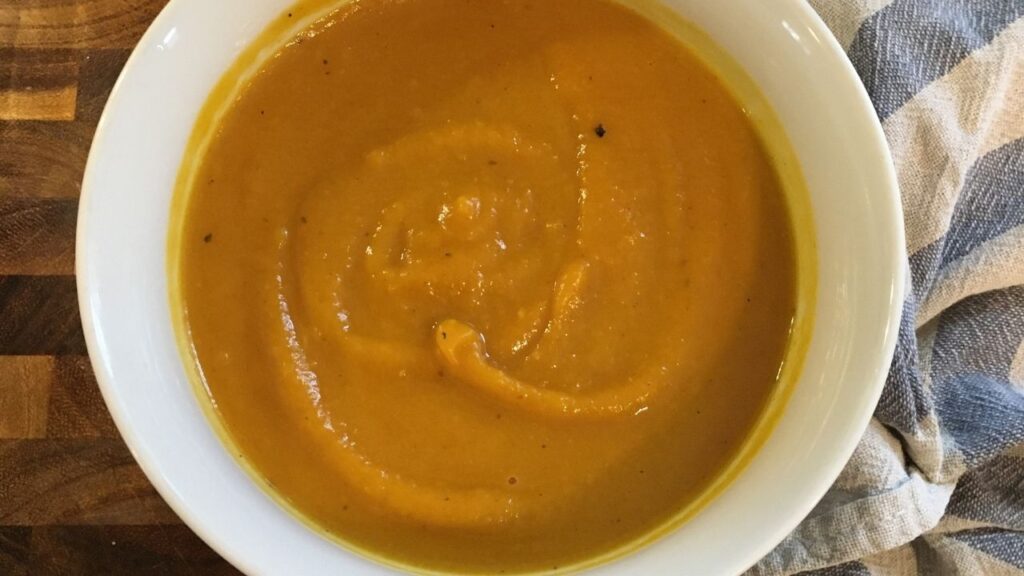 RECIPE: 1 Bowl Vegan Pumpkin Muffins by Nora Cooks
Ok, ok you have to have pumpkin sweet treats in the fall of course! These pumpkin muffins are so easy to make and clean up (thank you Nora Cooks for your 1 bowl recipes!). They are delicious and a great snack for kids and grownups alike. We added vegan chocolate chips to ours to make them super sweet but I'm thinking of wheat flour, nuts and cranberries next time?!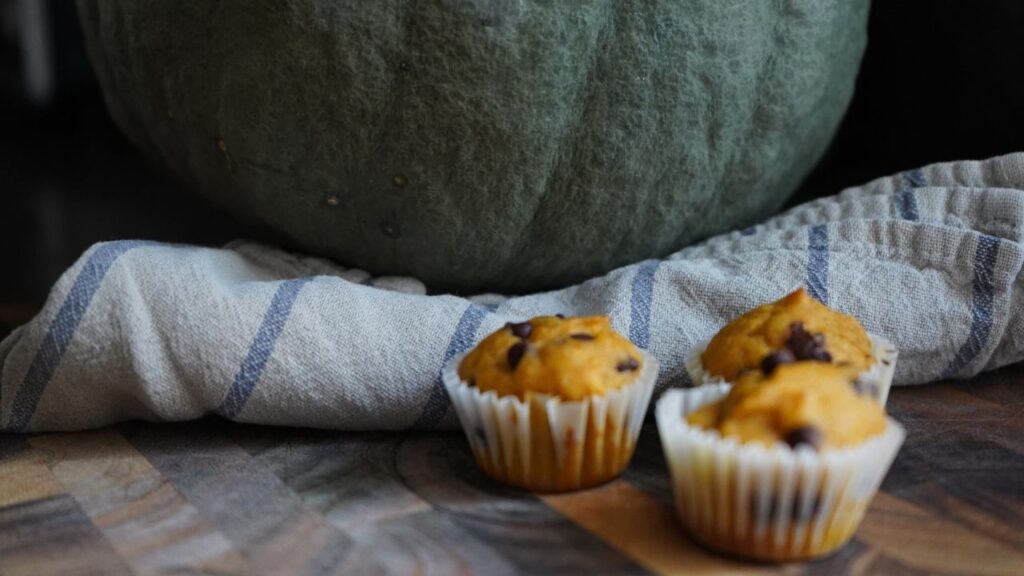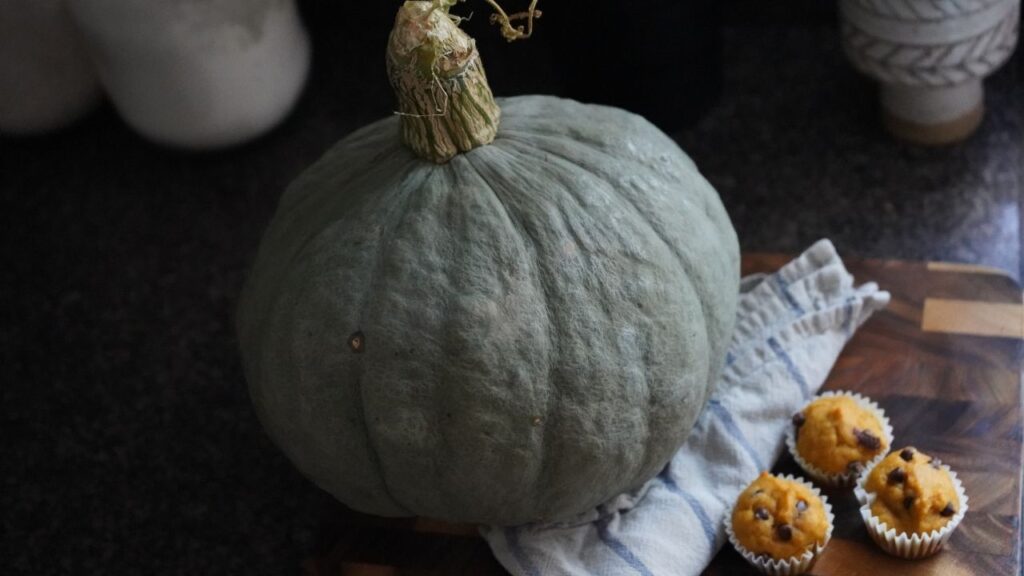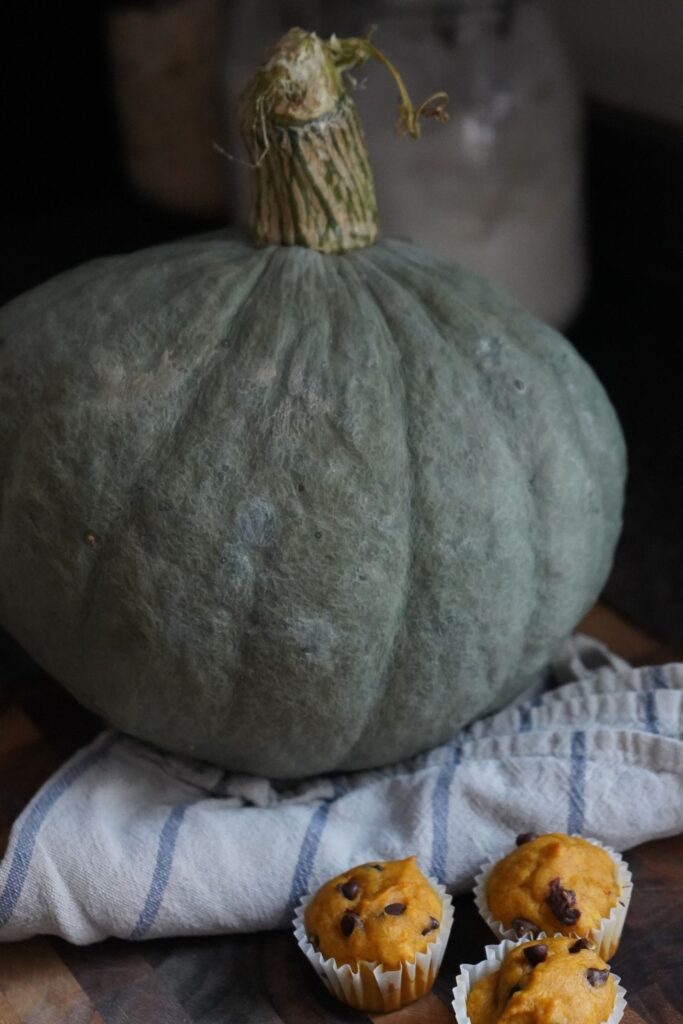 PEARS + APPLES
RECIPE: Fruit Crisp by Better Homes and Gardens
I've been making this recipe for going on 20 years now. It's so easy to make and with what you usually have on hand. I just sub out the butter for vegan butter and use apples, pears, blueberries, whatever fruit I have in the house that works for baking. You can top it with ice cream or vegan whipped cream for dessert. We've even eaten for breakfast with creamy yogurt.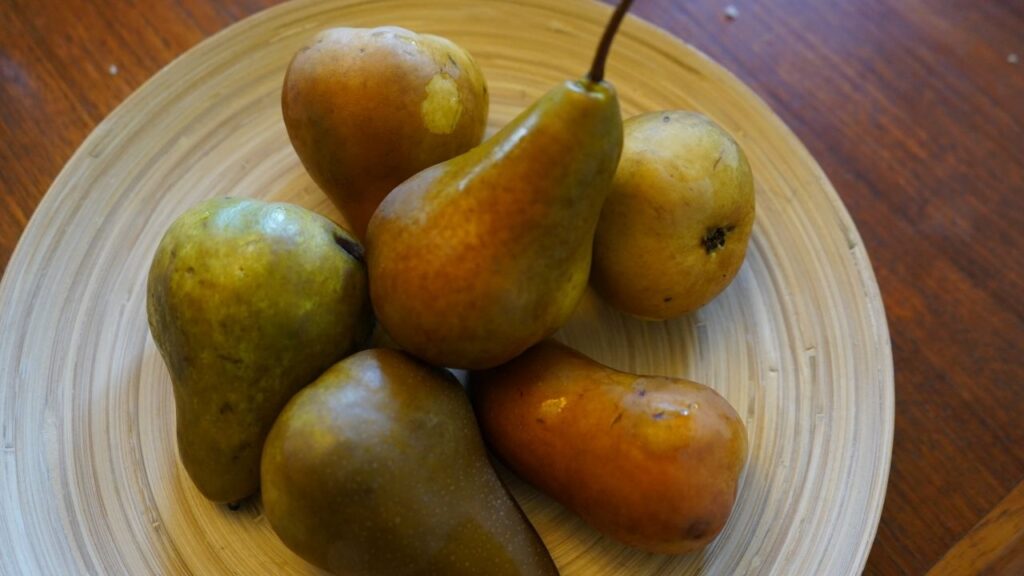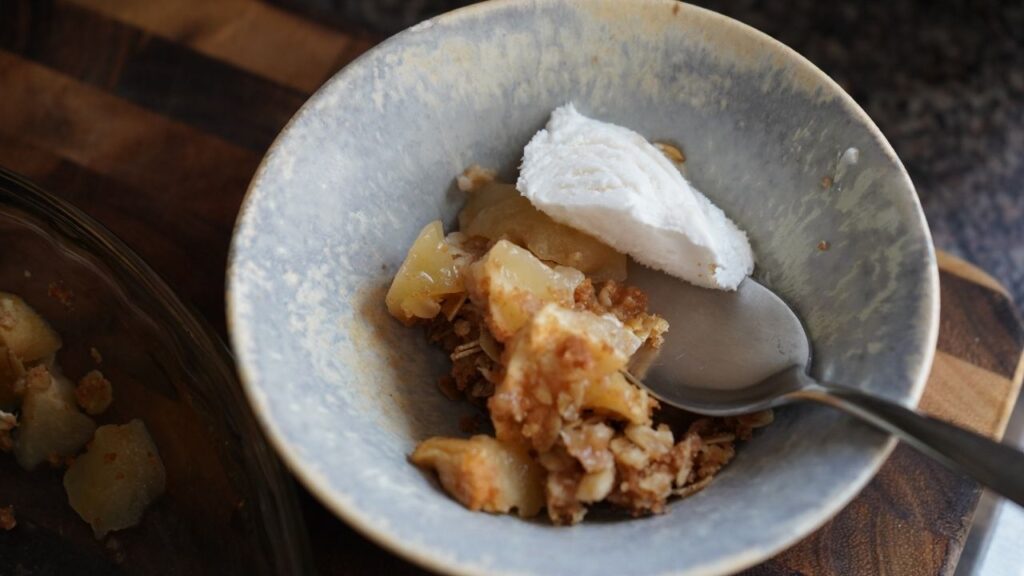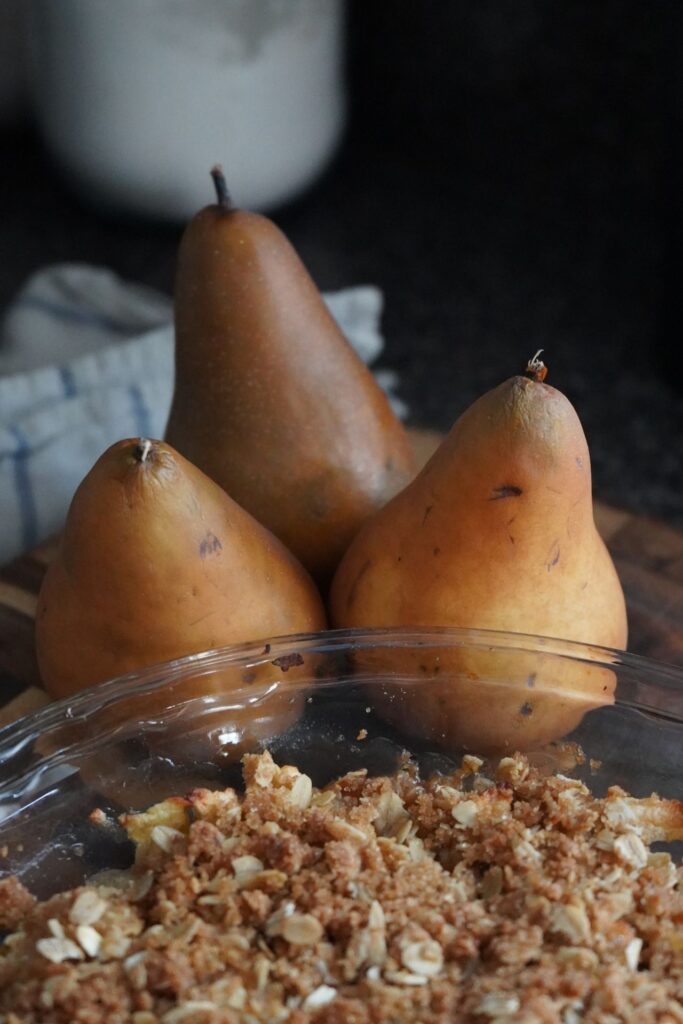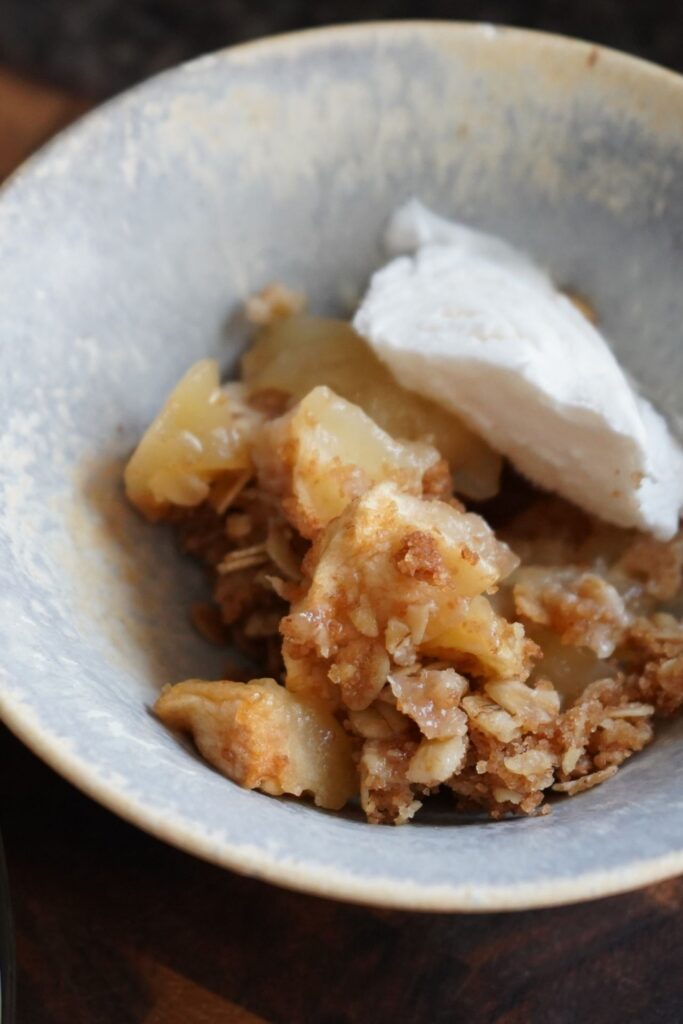 ---
MORE FALL INSPIRATION
Farmhouse Fall Front Porch | Scandinavian Style
10 Simple Fall Decor Ideas for a Hygge Home
Simple Victorian Farmhouse Fall Decor
How to Make Holiday Orange and Clove Pomanders
MORE RECIPES IDEAS
Simple Breakfast Ideas | Swedish Food at Home