We love old houses, especially our 1900s Folk Victorian house. I'll share 5 things I LOVE about living in our old house and 2 things I DO NOT!
I mean nothing's perfect right?! But we're working on renovating our Folk Victorian farmhouse to make as close to perfect as we can get.
5 THINGS I LOVE ABOUT LIVING IN AN OLD HOUSE
1. MORE HYGGE
In Meik Wiking's book, The Little Book of Hygge: Danish Secrets to Happy Living, he recommends 10 things to make a hygge home. Number nine is Vintage. Now I assume he is talking about all things old and antique, but having an old house can create that worn in cozy feeling as well.
Want to see the other items that make a home hygge? Check out what else Wiking recommends in our post How to Make a Hygge Home | Scandinavian Style.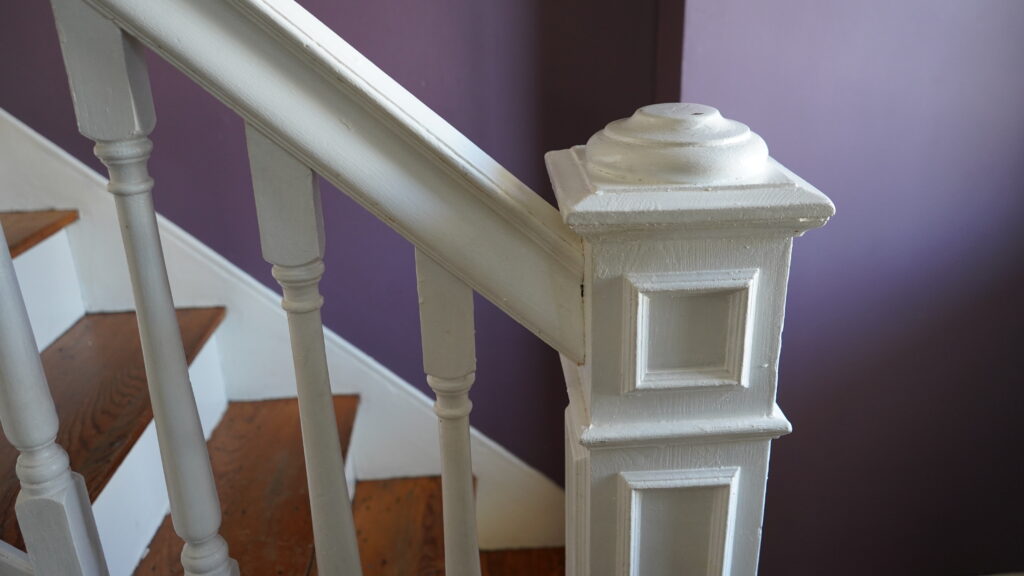 2. MORE SUSTAINABLE
If you want live more sustainably you'll often hear that buying old is better than buying new. The same is true for old houses.
Why? Because building a new house means gathering new materials that then need to be processed and shipped far distances. This is also called embodied energy and can quickly add up to a large carbon footprint with new construction.
Buying an old house and renovating it means keeping a smaller carbon footprint. Plus you've kept that baby from being demolished and thrown into a landfill!
3. WALKABILITY
Many old houses were built before cars were mainstream. Our Folk Victorian house was built in the early 1900s. They developed this land because the streetcar line was extended out here from Washington DC.
That makes our neighborhood inherently walkable. It was built for people to walk to run errands and walk to commute to work. It makes it a lovely neighborhood to walk around with the scale of the streets being comfortable for sidewalk chats.
As mentioned in this video, check out Walkscore for walkability ratings in any neighborhood!
4. FRONT PORCH
Along with the scale of the streets being more pedestrian friendly, the houses are built for outdoor socializing too. I LOVE having a front porch. I've lived in many houses growing up and I don't think we ever had a front porch?!
It's so nice to sit outside and wave hello to the neighbors as they walk by. Our front porch is like an entire other room that we use 3/4s of the year.
You can see 5 ways that we've arranged our small front porch How to Organize a Front Porch | Old House Tips and how we've decked it out for the Fall Farmhouse Fall Front Porch | Scandinavian Style.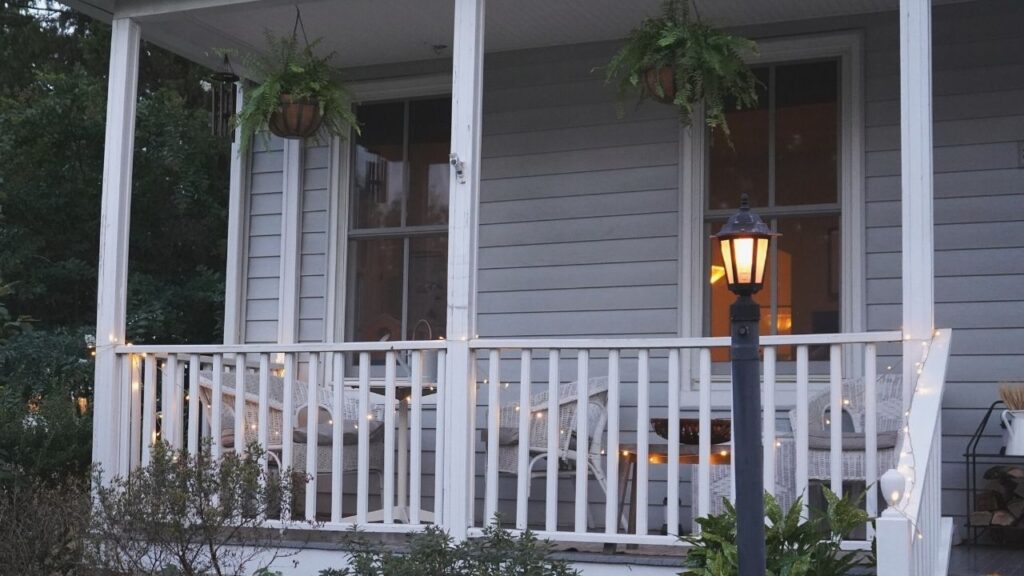 5. MINIMALISM
People had less stuff in Victorian era. It was a time of opulence, yet people generally had less stuff! It is something we can all learn from and I am an advocate of the simpler way of life.
Our Folk Victorian house has tiny closets and overall way less closet space than any average home built today. It has encouraged us to live more minimally.
Generally we only have what we currently are using. Not a lot of duplicates or once in a year type items. We also stop once the closet is full and replace items as necessary. That goes for clothes, food, dishes, toys, etc.
We may not look like minimalists, but there is not much hiding space behind the closed doors! We share some of our organizing efforts for our breakfast nook that we combined with mudroom Farmhouse Breakfast Nook | Scandinavian Style.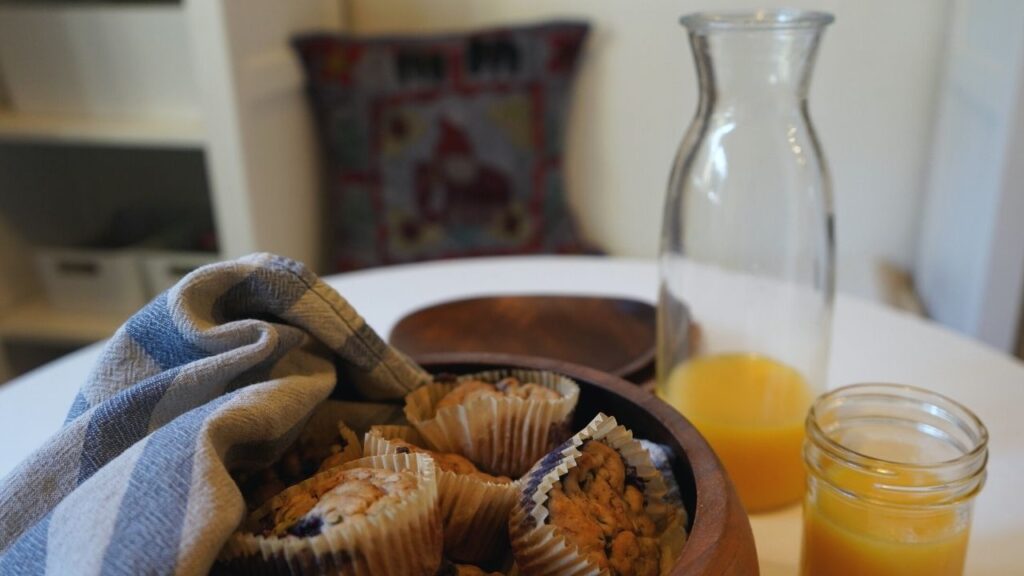 2 THINGS I DON'T LIKE ABOUT LIVING IN AN OLD HOUSE
1. CREAKY
Uh, yeah our old pine floors…which have been stomped on for over 110 years now…make some really loud creeeeeaaaaaky sounds. It's not everywhere thankfully. I've learned quickly where to step or NOT to step in the effort of not waking a sleeping baby.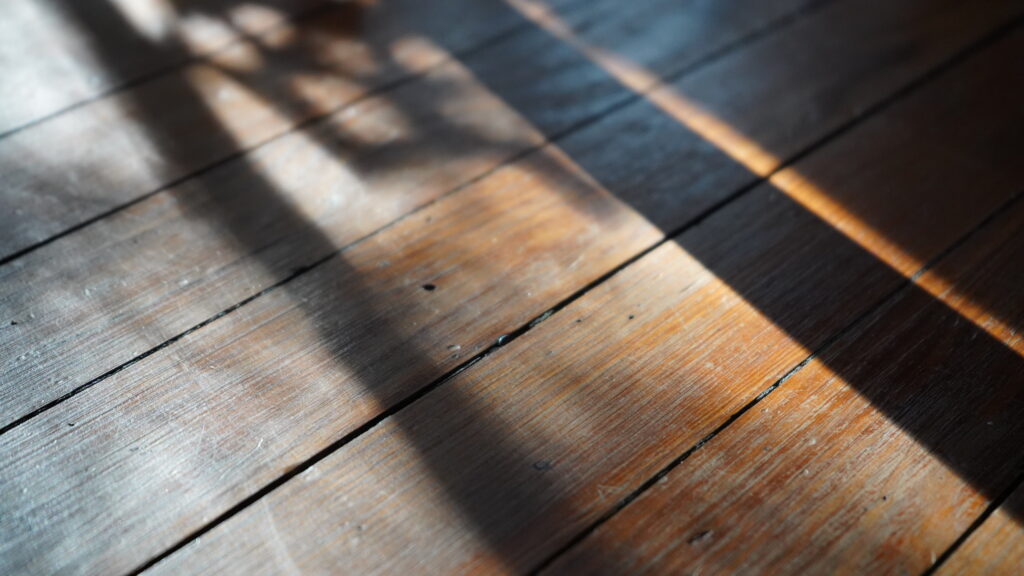 2. DRAFTY
Does anyone else have wind blowing through their outlets? Our house was built when balloon framing was popular. That means that one wood stud runs the whole height of the house, both floors.
That also means air makes it's way up those wall cavities and then pulls cold air in. Needless to say, we are working to fix that issue! We want to make our home more eco-friendly. Who says an old house can't do new tricks
---
MORE FROM OUR VICTORIAN FARMHOUSE
Christmas Decor in a Scandinavian Style Farmhouse
Farmhouse Fall Front Porch | Scandinavian Style
Farmhouse Spring Kitchen | Scandinavian Style